Pierce's Disease was confirmed this past week on a Cabernet Franc grapevine growing in a Fayette County grape planting. The cause of the disease, a bacterium called Xylella fastidiosa, was detected in the U.K. Plant Disease Diagnostic Laboratory using an enzyme-linked immuno-sorbant assay (ELISA) test which detects proteins specific for the suspect bacteria (Figure 2). In past years, ELISA-positive specimens were further analyzed using a rapid-cycle polymerase chain reaction (PCR) test for presence of suspect bacterial DNA to confirm that the ELISA test was working properly. Thus, the laboratory ELISA test used in the laboratory is reliable. The infected plant has been destroyed.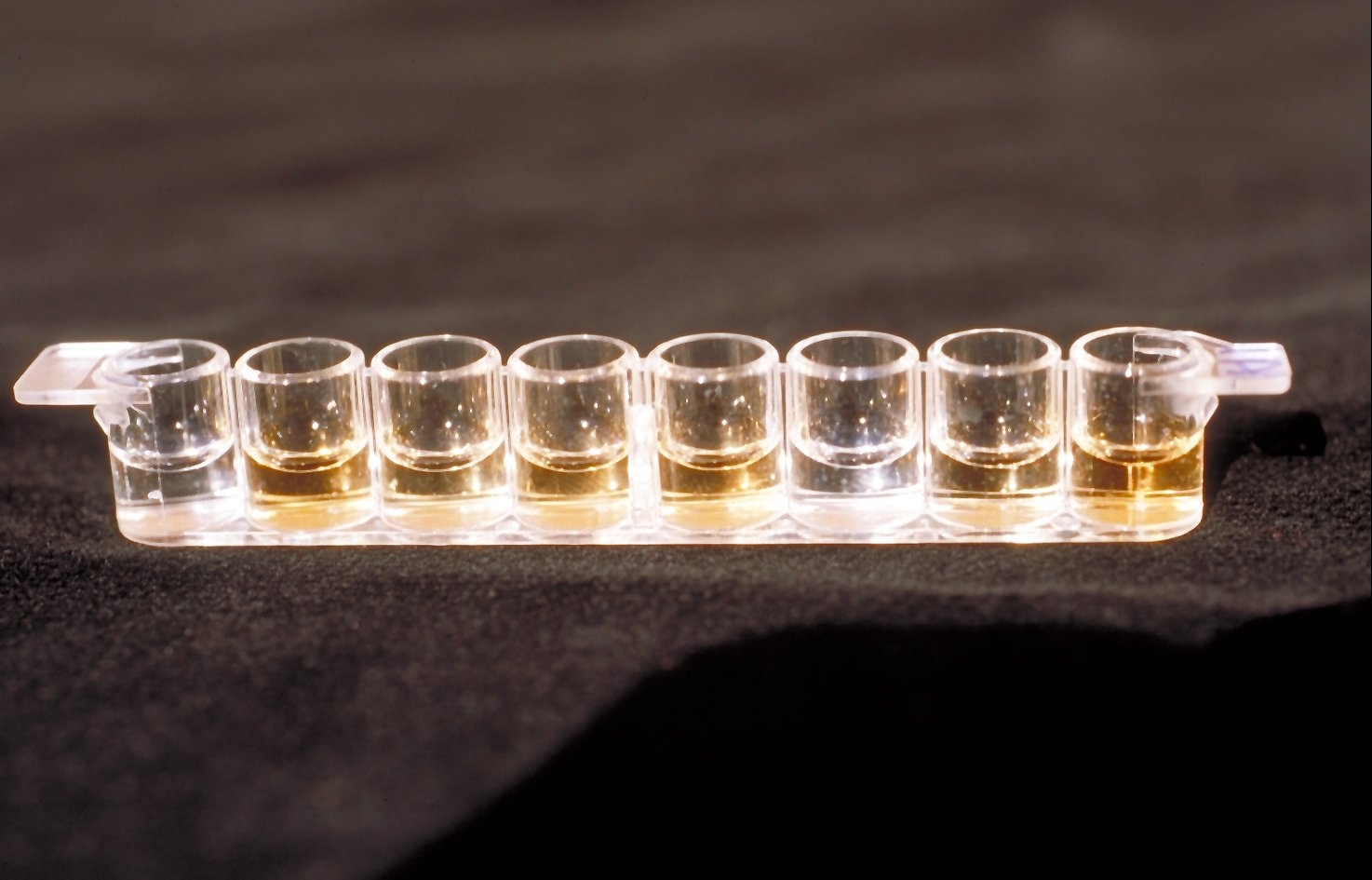 Figure 2. ELISA test showing results of positive (yellow) and negative (clear) reactions for Xylella fastidiosa.
Symptoms of Pierce's Disease. Symptoms vary with different grape species and cultivars. In spring and early summer grapevines may show delayed shoot growth, leaf mottling, and dwarfing of new shoots. Late summer and fall symptoms are more dramatic and include distinct reddish-brown scorching and burning of leaf margins with the part of the leaf blade nearest the petiole and the main veins remaining green or sometimes yellow (Figures 3 & 4). Normally, scorch symptoms appear in late July or August, so in this case, the appearance of scorch now, in June, is somewhat surprising. As summer progresses into fall, scorching progressively spreads inward in concentric zones until the entire leaf blade is affected. During a drought, leaf scorching symptoms due to lack of water can be confused with Pierce's disease. Thus, use of the ELISA test is important for diagnosis.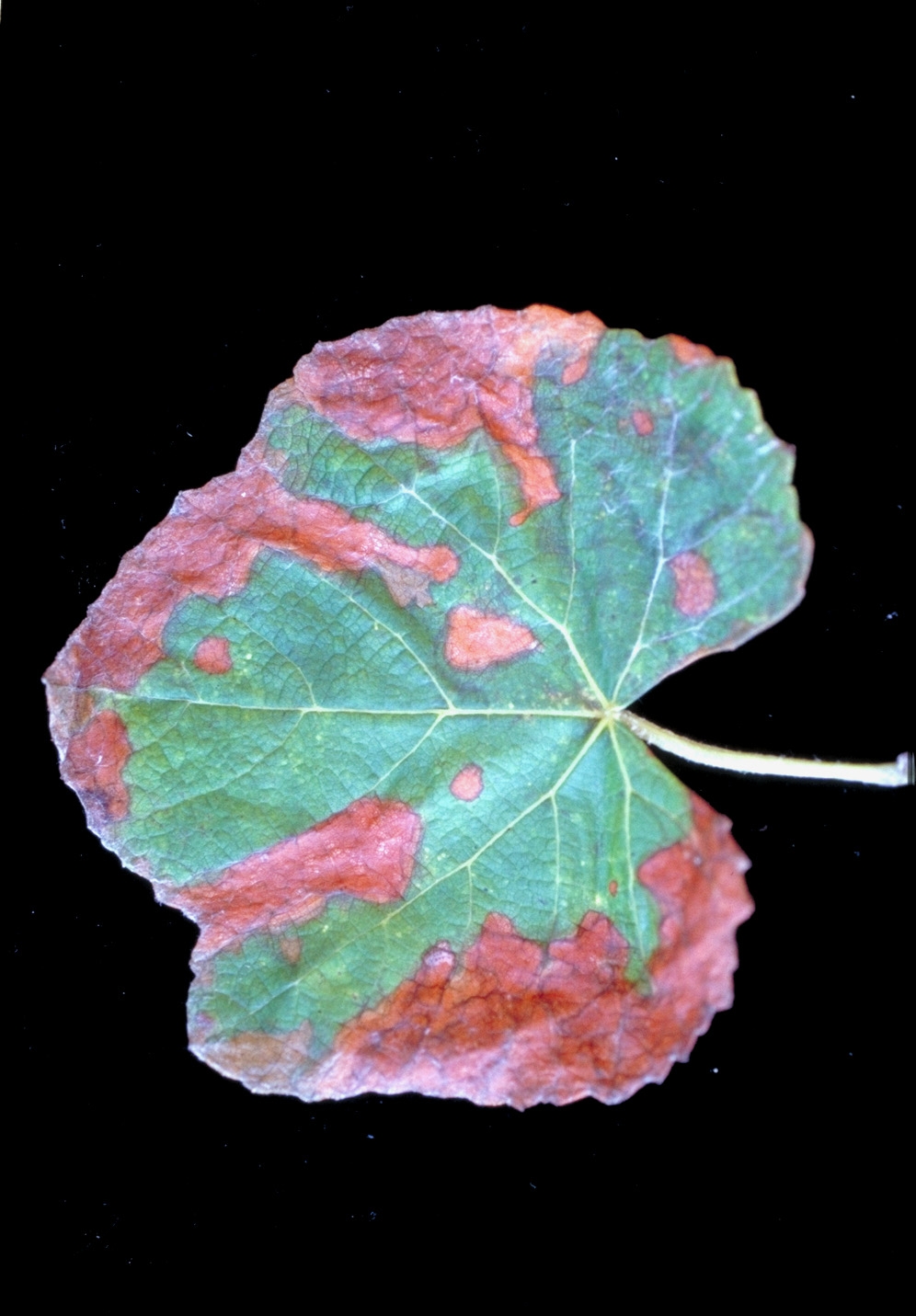 Figure 3. Grape leaf with Pierce's disease scorch symptoms.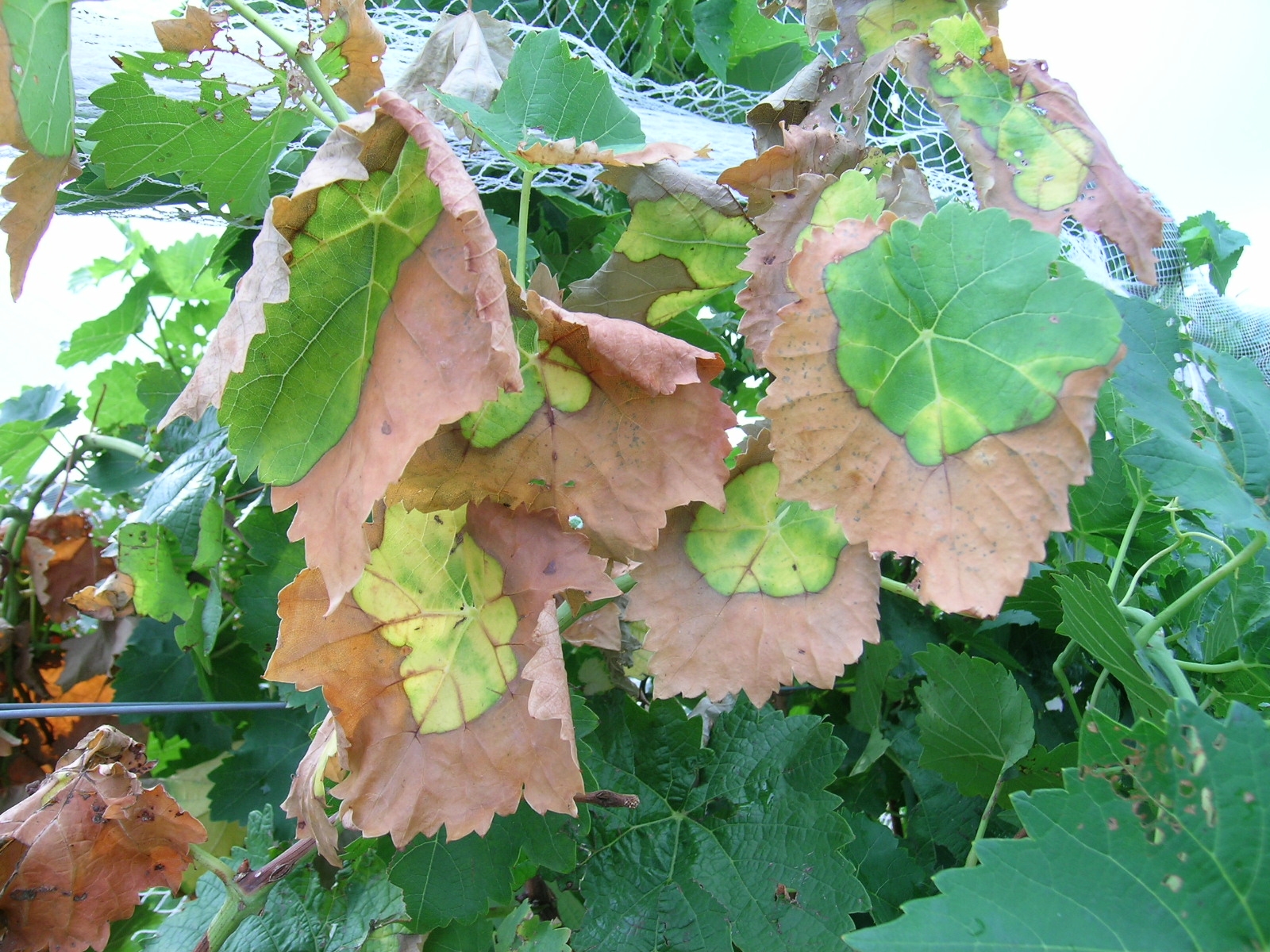 Figure 4. Pierce's disease infected grape leaves with scorch symptoms.
The disease progresses along the grape vine with symptoms developing in adjacent leaves along the shoot both above and below the point of initial infection. Leaves often fall from the vine at the point of attachment to the petiole, leaving the petiole still attached to the shoot like matchsticks stuck along the vine (Figure 5). (However, this can sometimes also happen in the absence of Pierce's Disease.) Late in the season, wood on affected canes fails to mature normally and some infected stems will develop an alternating green and brown banding along the affected grapevine (Figure 6). This uneven maturation of the vine may even persist into the dormant season. Initially, only one or a few canes on a vine show foliar and wood symptoms. Symptoms are more pronounced in vines that are stressed by high temperatures and drought conditions.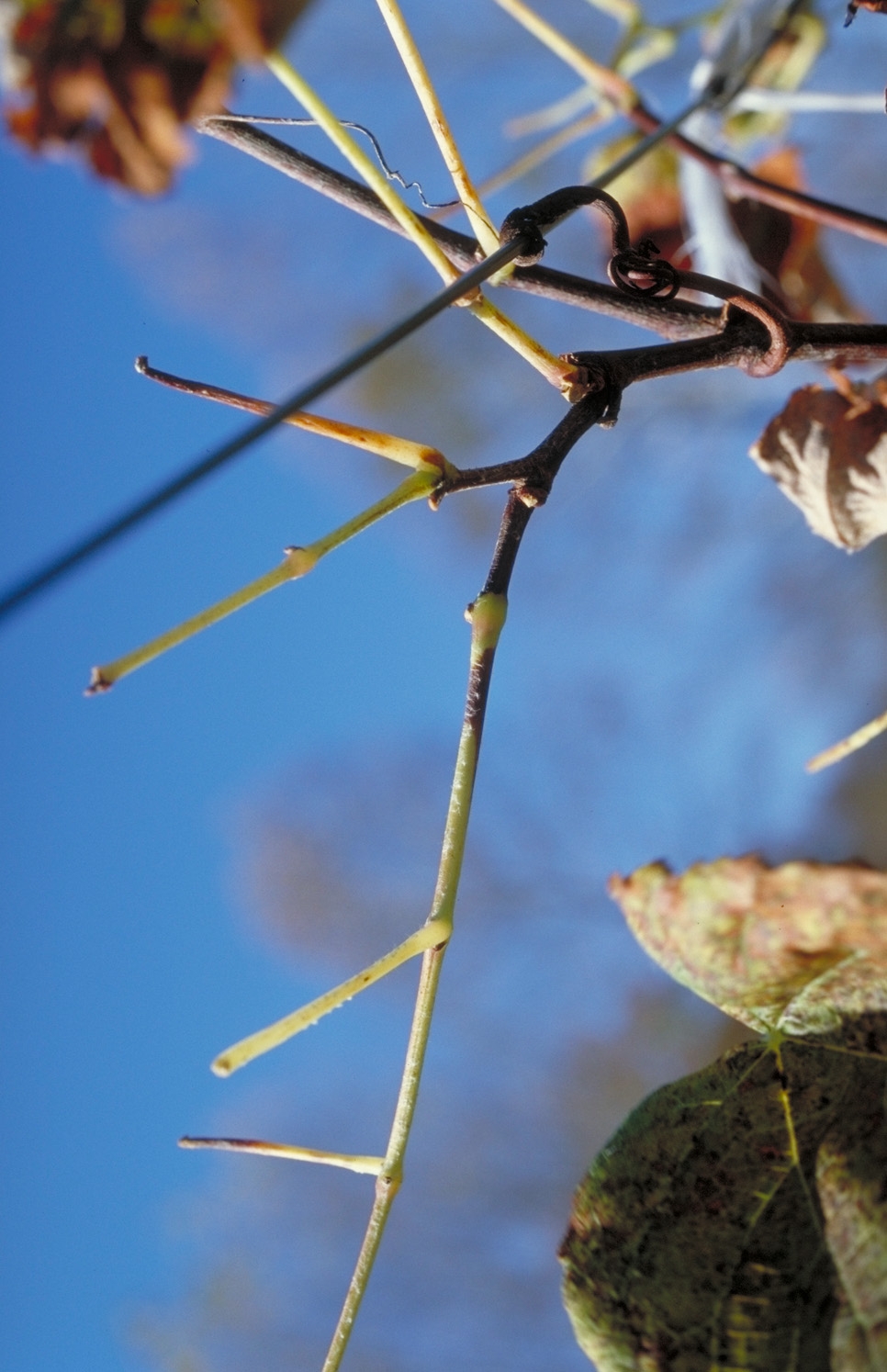 Figure 5. Leaf petioles still attached to the grapevine after leaves have dropped due to Pierce's disease.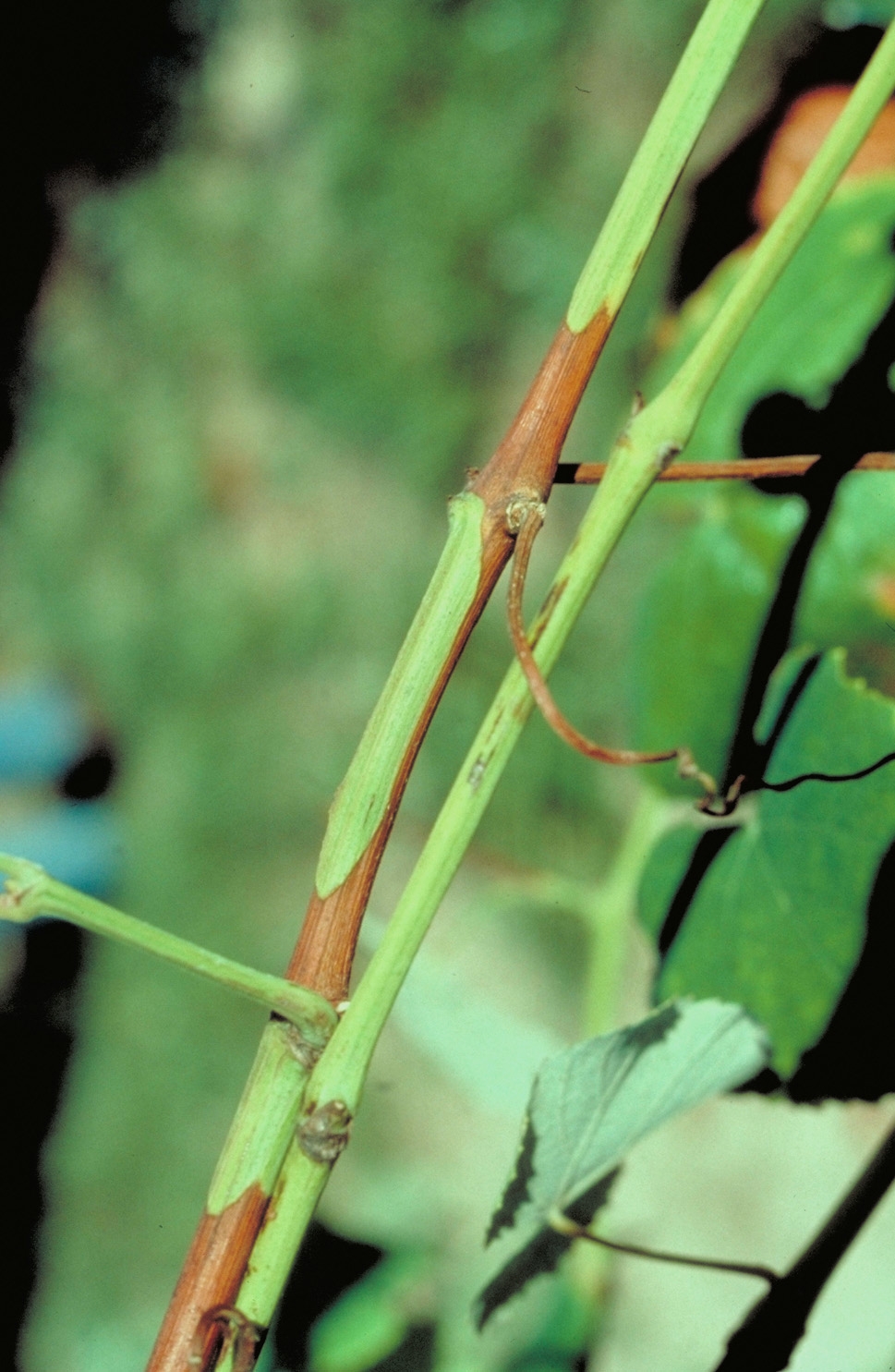 Figure 6. Grapevine bands of green nodes and brown internodes associated with Pierce's disease.
Grape susceptibility and disease spread. Pierce's disease has occurred only rarely in Kentucky, having been found in one vineyard in western Kentucky in 2001 and in Fayette County in 2007. In both cases, infected grapevines were promptly destroyed. Some grape cultivars are very susceptible, usually dying within two years. Most French (vinifera) varieties die within two to five years while American (labrusca) varieties often live longer than five years. Pierce's disease is spread by several types of sharpshooter leafhoppers, by spittlebugs, and by grafting. In other regions of the U.S., the Pierce's disease organism X. fastidiosa is distributed in a wide range of monocot and dicot native plants, which are infected, but not showing symptoms. We do not know if this bacterium has become established in other plants here. In Kentucky, bacterial leaf scorch of landscape trees such as oaks and maples is caused by a related strain of X. fastidiosa. Although the pathogen and symptoms are similar, Pierce's disease is not caused by the same strain of Xylella as bacterial leaf scorch. Both diseases are favored by the hot weather found in the southeastern U.S. The fact that bacterial leaf scorch can be so devastating to landscape trees here suggests that if the Xylella causing Pierce's disease became widespread in Kentucky, it would thrive.
With an emerging grape industry developing in Kentucky, it is important that growers and County Extension Agents be on the lookout for this disease. Personnel in the U.K. Plant Disease Diagnostic Laboratory can run specialized tests to determine the presence of the Pierce's disease bacterium in infected grapevines. Growers and agents are urged to begin examining grapevines for leaf scorch symptoms now and in the coming months. Where the disease is isolated, removal of infected vines should keep further spread to a minimum.