KGS Home
>
News and Announcements
KGS Director Jim Cobb and Section Head Dave Harris Report to Legislature on CO2 Projects
The Kentucky House of Representative's Natural Resources and Environment Committee invited KGS to its meeting on January 23, 2014, to report on the results of carbon storage research done under the funding and mandate of the Energy Independence and Incentives Act of 2007. KGS Director Jim Cobb summarized the research projects, thanked the legislators and project partners, and answered questions from the legislators.
Energy and Minerals Section Head Dave Harris gave details of the results from the carbon storage and enhanced oil and gas projects completed with the $5 million state funding and contributions from partners.
Two members of the KGS Advisory Board, Chairman Rusty Ashcraft and Roger Recktenwald, also attended the meeting.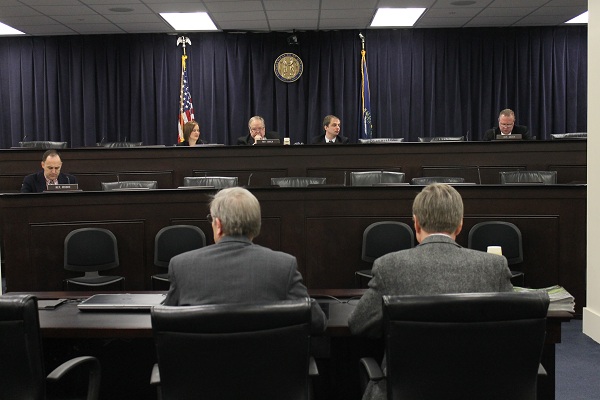 Members of the House Natural Resources and Environment Committee listen to the report
on carbon storage research from Dr. Cobb and Dave Harris.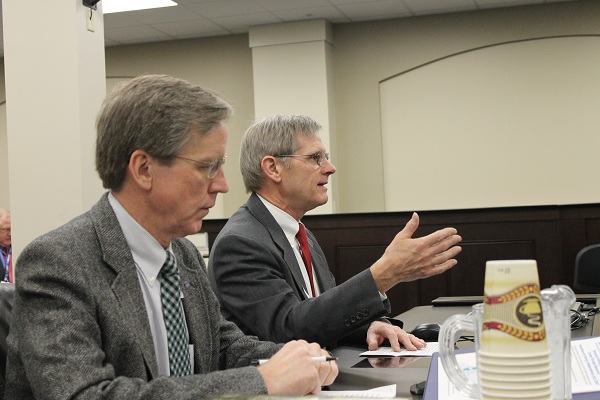 Dr. Cobb told the committee about the number of carbon-related projects
and the partners who were involved in them.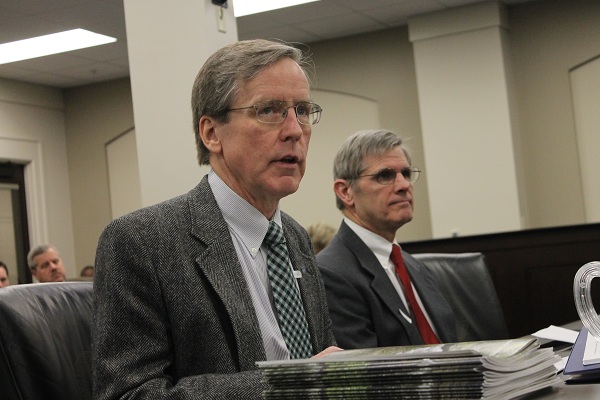 Dave Harris gave details on each project in his report to the legislators.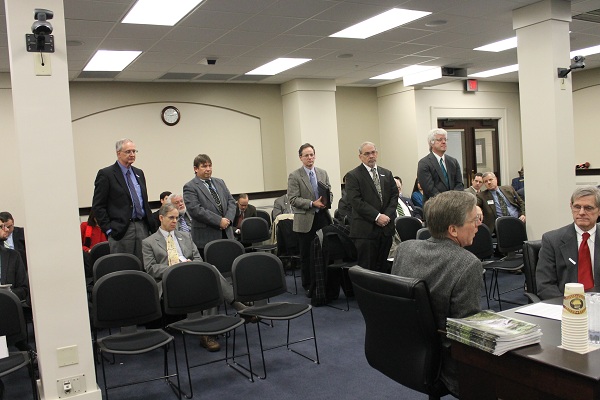 Harris also introduced other KGS researchers who were involved in the research,
including Rick Bowersox, Brandon Nuttall, Marty Parris, Warren Anderson, and Steve Greb.
Dave Williams, who manages the KGS office in Henderson, Ky., was also involved in the research. He could not attend the meeting.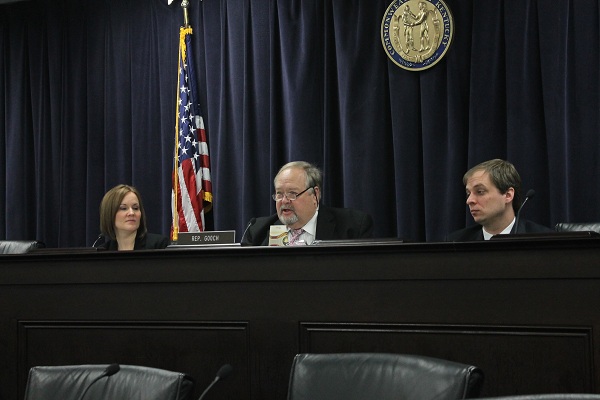 Chairman Rep. Jim Gooch asked Dr. Cobb about the projects and other issues related to Kentucky's oil and gas resources.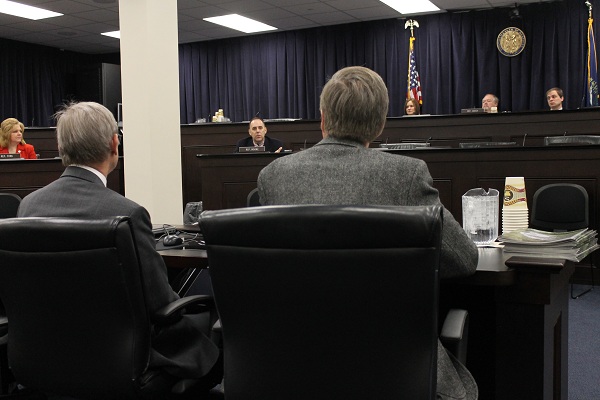 Rep. Tim Moore, of Elizabethtown, asked questions about the projects.

Rep Jill York, who lives in Grayson, not far from the Carter County deep carbon storage project,
also asked questions about the research.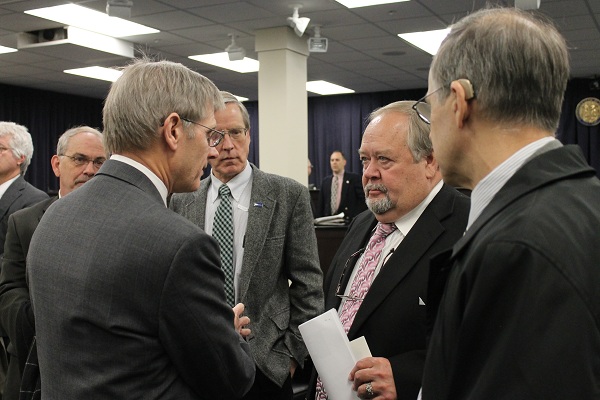 After the meeting, Committee Chairman Rep. Jim Gooch talked to the KGS staff about the research.