Ross Creek, Estill County, Eastern Kentucky
---
Close window to return to Kentucky Oil History timeline.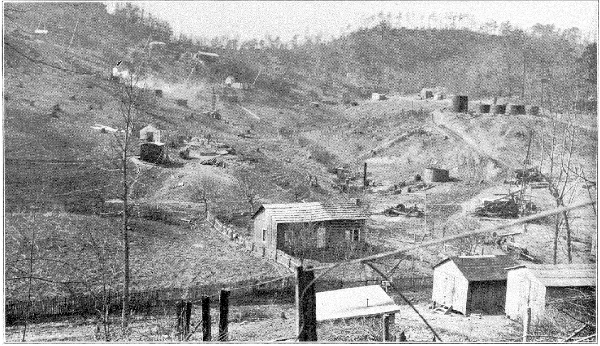 The Ross Creek oil pool in Estill County, eastern Kentucky, during its development, was by far the most active in the State. The activity was brought on by the division and sale of a large tract (the J. F. Harris farm) into drilling lots of 20 x 40 feet. There were about 20 oil companies drilling this farm including the Comet Oil Co., the original lessee. In the view, there are 15 producing wells and 4 drilling rigs. Photo by W. R. Jillson, 1919.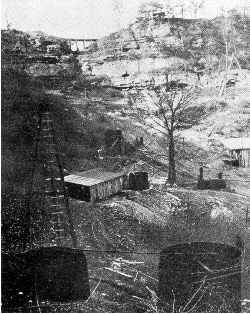 The photo to the right shows a view of the J. F. Harris farm, 3.5 miles from Evelyn, Kentucky. The property shown is being developed by the Mason and Dixon Oil Company. The dark objects in the foreground are wooden oil storage tanks. Photo by R. L. McClure, March, 1919.
---
Brandon C. Nuttall
© 2004 Kentucky Geological Survey, University of Kentucky
Created 10-June-2003,