The Paul Edwin Potter Internship - Apply
Important Dates (2023):
January 13 - February 15: Application period open.
January 13 - February 13: Optional application review period open.* Send application drafts and questions to kgspotterinternship@uky.edu.
February 20: Interview period begins.
March 6 - March 10: Acceptance notifications sent.
May 22 - July 28: Internship dates.
*Draft applications submitted for review should include a finalized copy (.doc file) of application materials and any specific questions or concerns you would like addressed. Please be sure to confirm your name and preferred contact information are included in the email.
Eligible applicants are: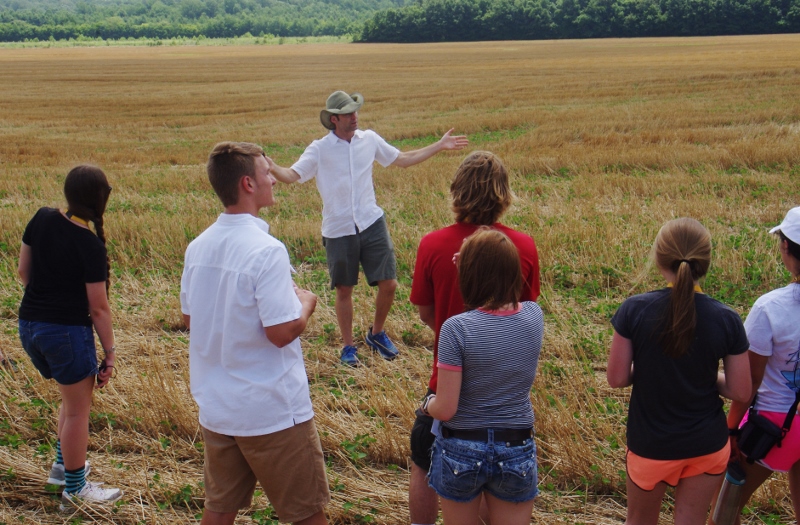 Undergraduate and master's level students,
Students interested in geoscience and related field such as environmental science, physics, engineering, public health, or geography.
Able to commit 40 hours per week for ten weeks.
Able to attend the program seminars and field experiences.
Diversity
KGS places a high value on diversity of experience and cultural perspectives. Therefore, we encourage applications from all interested and eligible students. Diversity, equity, inclusion, and accessibility (DEIA) are fundamental principles that guide this program, KGS, and our mission to conduct research and provide unbiased information about geologic resources, environmental issues and natural hazards affecting Kentucky.
Other Info
Interns are responsible for paying for their local housing, transportation, parking, and food (follow links to campus options).
If you would like your resume and cover letter reviewed before submission. Please submit a copy to Liz Adams at KGS (kgspotterinternship@uky.edu) by February 13, 2023.