The Paul Edwin Potter Internship - FAQs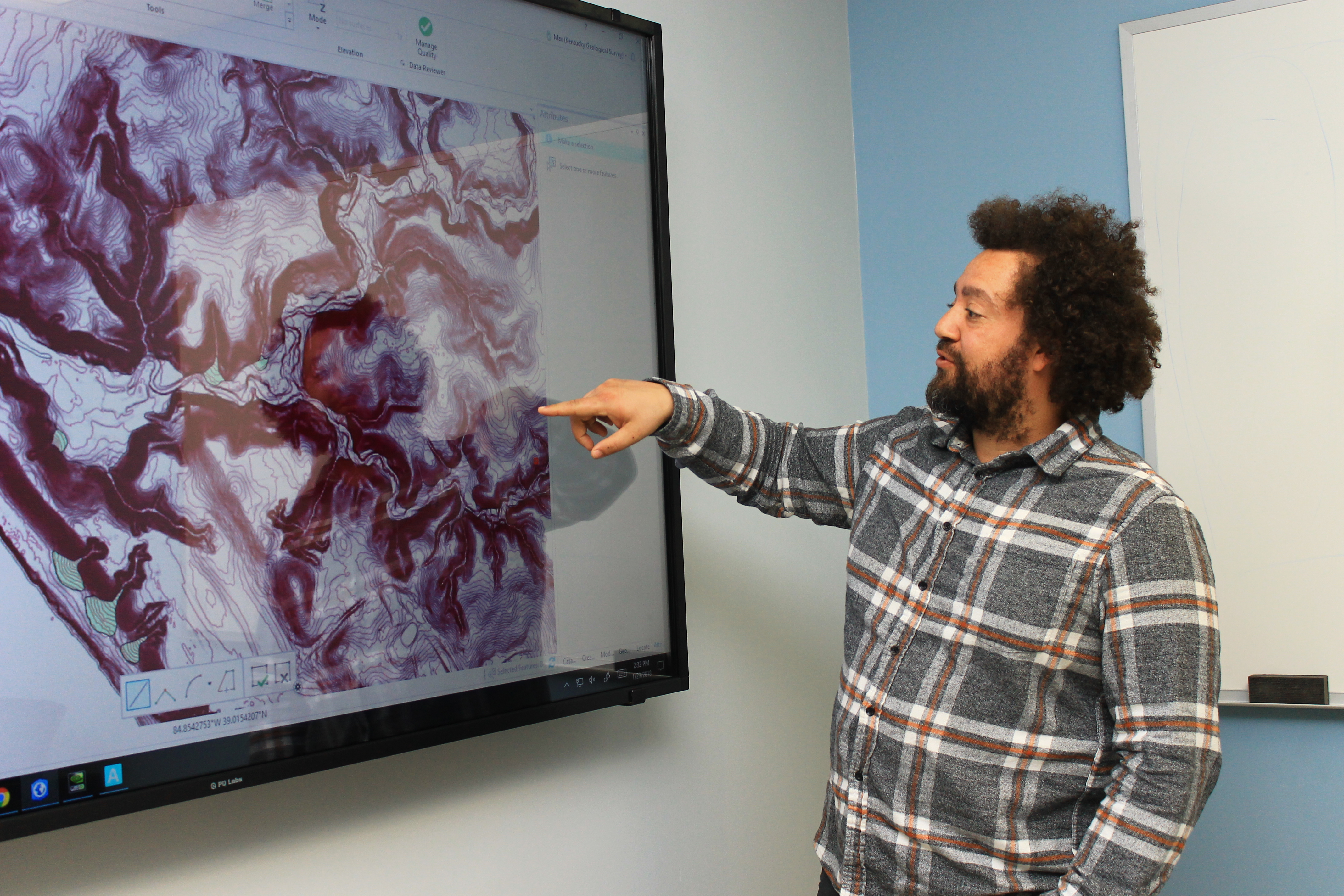 How do I apply?
The current application period is now closed. Please check back with us next year for the 2023 application period.
What is KGS looking for in a candidate?
KGS places a high value on diversity of experience and cultural perspectives. Therefore, we encourage applications from all interested and eligible students. Diversity, equity, inclusion, and accessibility (DEIA) are fundamental principles that guide this program, KGS, and our mission to conduct research and provide unbiased information about geologic resources, environmental issues and natural hazards affecting Kentucky.
Do you any tips about formatting our resume or cover letter?
If you would like your resume and cover letter reviewed before submission please submit a finalized draft version as a Word document to Liz Adams at KGS (kgspotterinternship@uky.edu) by March 7th, 2022. Please include in your email, your name, and specific questions or concerns you would like addressed.
Do I need to be a Geoscience major?
No, we welcome students with a wide range of related educational backgrounds. Our project topics vary from year to year and require skill sets from Environmental Sciences, Physics, Engineering, Public Health, Geography, Statistics, etc.
What will I be working on?
Each intern will be assigned a project to work on based on their interests (read more about the 2022 projects). However, our program is designed to provide our interns with a broad set of academic, professional, and interpersonal skills relevant across fields and disciplines. Through regularly scheduled seminars and field experiences, interns will gain exposure to the variety of research projects, methods, and subspecialties represented at KGS.
What is the time commitment for an intern?
The 2023 internship will run from May 22 - July 28. We expect interns to work 40 hours a week for the entire 10-week period.
Do I have to be a student at the University of Kentucky?
No. Any interested student enrolled at any Kentucky college or university is encouraged to apply.
Is this a paid or unpaid internship?
What safety precautions are you taking related to COVID-19?
Have other questions? Please reach out to Liz Adams at KGS via email (kgspotterinternship@uky.edu).