The Paul Edwin Potter Internship - 2022 Program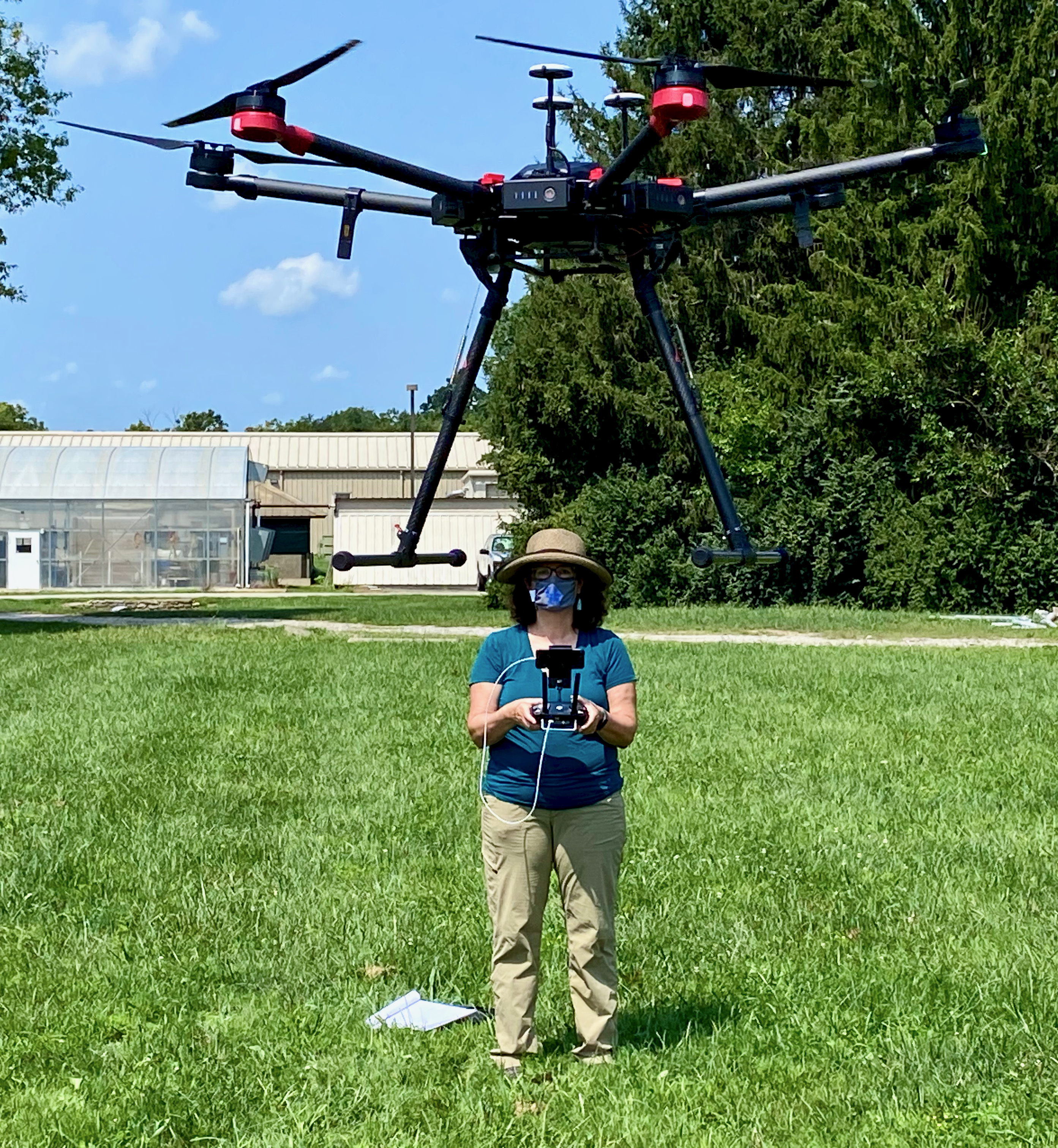 Runs May 23 - July 29, 2022
Our program is designed to provide academic and professional development by equipping interns with the knowledge and resources required to excel in geoscience-related research. In addition to participating in projects led by KGS researchers, interns will be required to attend a weekly program of seminars and field experiences. These extracurricular activities will cover a wide range of topics including:
Data and physical sample management,
Respectful and safe fieldwork,
Responsible conduct of research,
Abstract writing and publication preparation,
Networking and mentorship programs,
Academic and career development resources,
Social and interpersonal career coaching,
Research presentations and field experiences.
Important Dates (2022):
February 17 - March 21: Application period open.
February 17 - March 7: Optional application review period open. Send application drafts and questions to kgspotterinternship@uky.edu.
April 4: Interview period begins. Acceptance notifications sent on a rolling basis.
May 23 - July 29: Internship dates.
2022 Projects:
Machine Learning Assisted Lidar Sinkhole Mapping

Summary: Sinkholes are a well-known hazard in Kentucky where more than half of the land surface is underlain by carbonate rocks susceptible for sinkhole development. We propose to identify sinkholes from lidar-derived high-resolution elevation data with assistance from a machine learning model.

Desired Education/Skills: Basic knowledge of geology; experience of using ArcGIS or ArcGIS Pro; knowledge of MATLAB is a plus.

Kentucky Seismic Wave Data

Summary: This internship with the Kentucky Seismic and Strong-Motion network will focus on using new seismic instrumentation to investigate the effects of near-surface sediments on seismic waves in the New Madrid seismic zone. The intern will assist with operating the instruments and will process, analyze, and make an initial interpretation of their recordings. This project will require two nights of overnight travel.

Desired Education/Skills: Pursuing a Master's degree in physics, engineering, or geological sciences; some experience with programming in MATLAB or Python. Familiarity with time-series analysis, particularly Fourier transforms, will be beneficial.

Paleo-fluid evolution in the Western Kentucky Fluorspar District

Summary: Fluid inclusion analysis can provide an insight into the evolution of the mineralizing fluids and provide a better understanding of the controls of ore mineralization. The intern will work in the KGS fluid inclusion lab to collect fluid inclusion microthermometry data from rock core samples created during an ongoing critical mineral research project.

Desired Education/Skills: Upper-level undergraduate student in a Geoscience program.

Landslide Inventory Mapping and Landslide Characterization Using a UAV

Summary: This project proposes a comprehensive evaluation of landslide activity in the Hindman 7.5-minute quadrangle, eastern Kentucky. The primary tasks will include landslide inventory mapping, lidar-based elevation differencing, and landslide characterization using the KGS unmanned aerial vehicle (UAV).

Desired Education/Skills: Upper-level undergraduate in geosciences, basic knowledge of geology and geomorphology; knowledge in landslide hazards is a plus; experience using ArcGIS or ArcGIS Pro, particularly digitizing polygon features, visualizing large raster and vector data sets, using Spatial Analyst Tools and Raster Calculator, and preparing map layouts.

Mapping the Geology of Environmental Justice in Kentucky

Summary: This project will use a variety of data sources and geographic information system (GIS) software to explore the nexus between topography, geology, natural hazards such as flooding and landslides, natural resource exploitation, economics, and demographics to better understand the spatial relationship between Kentucky's geologic legacy and environmental justice issues.

Desired Education/Skills: Interest in social justice issues related to natural resources, hazards, and other physiographic factors required. Proficiency using GIS software to map and visualize a variety of raster and vector data preferred.

Drone-Based Aeroradiometric Mapping to Characterize Soil Radon Potential

Summary: Radon is a naturally occurring radioactive gas that is a public health concern because it is the second leading cause of lung cancer in the United States. KGS researchers have previously shown there is a relationship between bedrock type and indoor radon levels. The intern will work with KGS researchers to expand upon that research by mapping levels of naturally occurring uranium, the parent material of radon, in soil using a drone-based gamma spectrometer and comparing the results to soil radon measurements.

Desired Education/Skills: BA or BS in geology, environmental science, physical science, environmental engineering, or a closely related field required. FAA Part 107 UAV pilot license, experience collecting environmental or geochemical field data, and/or experience using GIS to map and visualize field data are preferred.
KGS Paul Edwin Potter Internship Showcase
The goal of this showcase is to ensure interns have the opportunity to develop research products related to current and emerging KGS work. The poster session will give the interns an opportunity to network with future colleagues, sharpen their presentation skills, and learn to convey complex scientific concepts in a visually appealing and compelling way.