The Paul Edwin Potter Internship - 2023 Program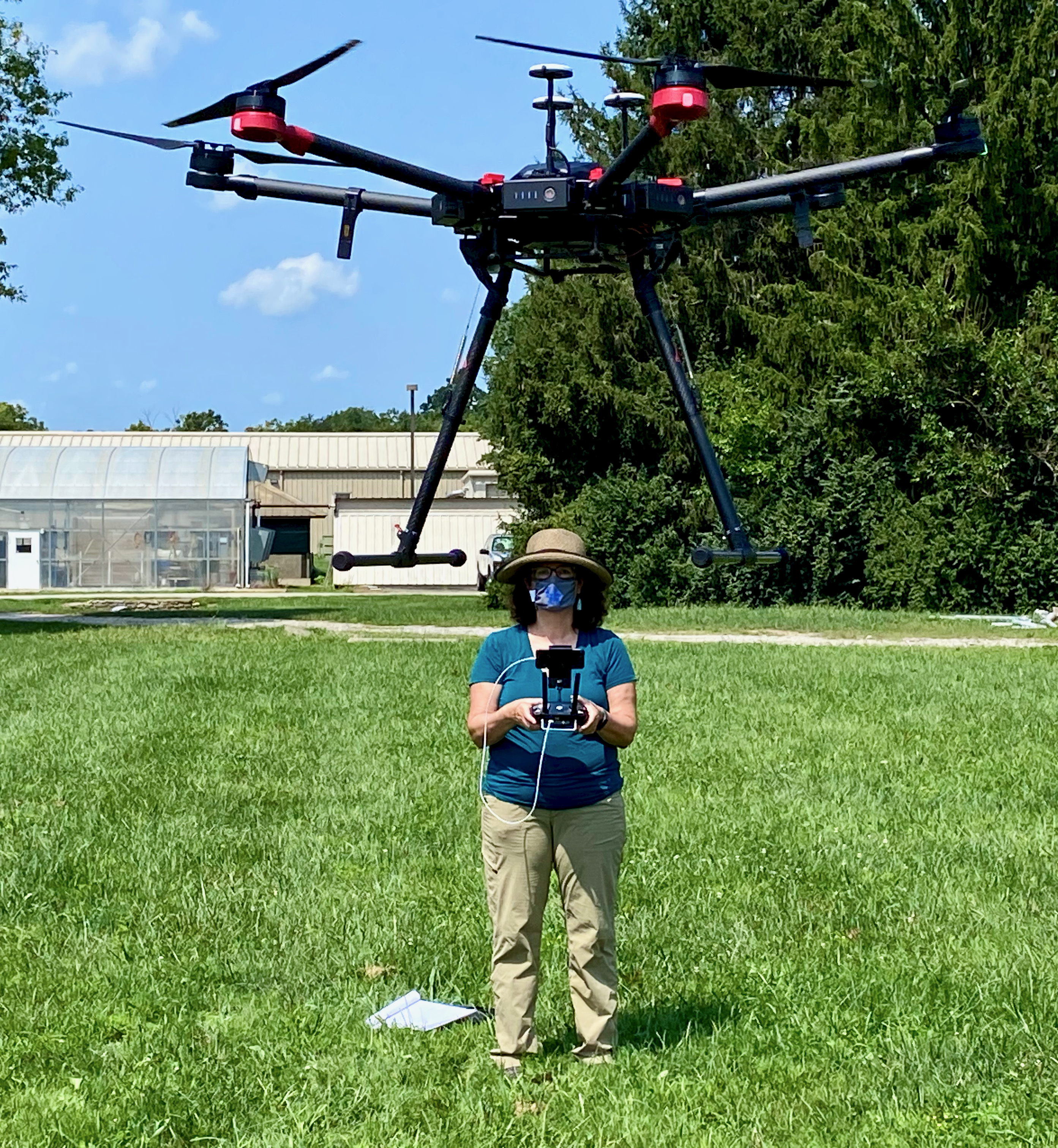 May 22 - July 28, 2023
Our program is designed to provide academic and professional development by equipping interns with the knowledge and resources required to excel in geoscience-related research. In addition to participating in projects led by KGS researchers, interns will be required to attend a weekly program of seminars and field experiences. These extracurricular activities will cover a wide range of topics including:
Data and physical sample management,
Respectful and safe fieldwork,
Responsible conduct of research,
Abstract writing and publication preparation,
Networking and mentorship programs,
Academic and career development resources,
Social and interpersonal career coaching,
Research presentations and field experiences.
Important Dates (2023):
January 13 - February 15: Application period open (apply here).
January 13 - February 13: Optional application review period open.* Send application drafts and questions to kgspotterinternship@uky.edu.
February 20: Interview period begins.
March 6 - March 10: Acceptance notifications sent.
May 22 - July 28: Internship dates.
2023 Projects:
Dolomitization and mineralization of the Jeptha Knob structure

Summary: The enigmatic Jeptha Knob has intrigued researchers for a long time with various origins proposed including cryotovolcanic, cryptoexplosive, and meteorite impact origins, as well as origins related to explosive release of gases, and hydrothermal alteration associated with tectonic processes. Interestingly, dolomitization of some carbonate units is restricted exclusively to the area of Jeptha Knob. The goal of this project is to characterize these dolomites, which, in turn, will help decipher the origin of Jeptha Knob.

Desired Education/Skills: At least junior or senior undergraduate level student who completed sedimentary geology coursework. Some geochemistry lab experience is preferred but not required.

Louisville Hazards and Housing creative story map

Summary: In the first month, the student and advisor will visit key landmarks in the West End in Louisville to explore the evidence, impacts, and history of Ohio River flooding and low income housing in the low-lying areas of northwest Louisville. Key sites will be Falls of the Ohio, McAlpine Lock and Dam, Portland Museum, and riverfront parks. The second half of the project will be developing scientific and creative content for a KGS story map.

Desired Education/Skills: Natural science background and an interest in creative expression and science communication is required. Experience with ESRI ArcPro and/or ESRI ArcGIS Online is a plus.

Machine Learning Assisted LiDAR Sinkhole Mapping

Summary: Sinkholes are a well-known hazard in Kentucky where more than half of the land surface is underlain by carbonate rocks susceptible for sinkhole development. We propose to identify sinkholes from LiDAR-derived high-resolution elevation data with assist from a machine learning model.

Desired Education/Skills: basic knowledge of geology; experience of using ArcGIS or ArcGIS Pro; knowledge of MATLAB is a plus.

Using Arc Hydro Groundwater to delineate hydrostratigraphy in the northern Mississippi Embayment, Kentucky

Summary: Intern will use Arc Hydro Groundwater software to delineate the hydrostratigraphy of the northern Mississippi Embayment in western Kentucky.

Desired Education/Skills: Upper-level undergraduate student or beginning graduate student in a Geoscience program.

Dye Tracing Karst Groundwater in the Daniel Boone National Forest

Summary:The Daniel Boone National Forest has extensive karst resources along the Cumberland Escarpment. The groundwater systems have not previously been documented. The intern will work with KGS researchers to document springs, caves, and conduct dye traces to determine groundwater flow paths in the National Forest.

Desired Education/Skills: Upper-level undergraduate student in a Geoscience program or related field. Experience or coursework in GIS.
KGS Paul Edwin Potter Internship Showcase
At the end of the internship, interns will present on their work. The goal of this showcase is to ensure interns have the opportunity to develop research products related to current and emerging KGS work. The poster session will give the interns an opportunity to network with future colleagues, sharpen their presentation skills, and learn to convey complex scientific concepts in a visually appealing and compelling way.