Landslide Monitoring and Characterization
KGS is currently conducting several site-specific landslide projects to characterize the hydrologic conditions within a slope. In addition, we are using electrical resistivity as a tool to identify and interpret the conditions in a slope that may lead to failure.
These projects are taking place in Kenton, Lewis, and Pulaski Counties. All three areas offer different geology, slope morphology, soils, and slope histories that have all contributed to the landslides. With similar causative ingredients, it's heavy rainfall that is often the trigger to slope movement. This being the case for shallow, translational landslides, observing the fluctuating behavior of water in the soil and its influence on stability will allow us to collect data that can contribute to future landslide hazard assessments. Electrical resistivity is a nonintrusive, repeatable geophysical method that can help us interpret landslide geometry, moisture regimes, and geology. Electrical resistivity determines the ability of earth materials to conduct electricity by measuring the potential differences at points below the surface. Our goal is to understand the distribution of electrical current in the subsurface and interpret the materials.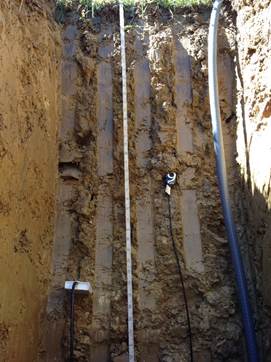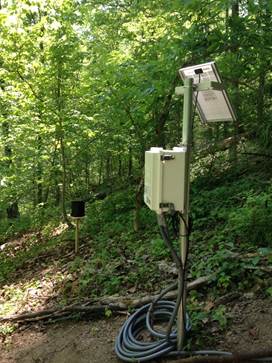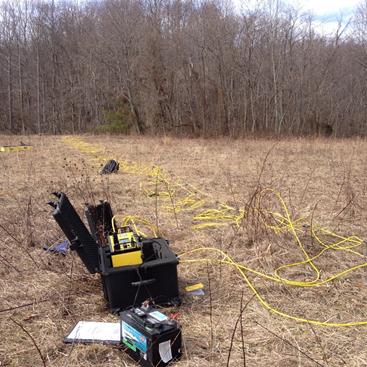 Completed Project