KGS Researchers Present their Research on Compressed Air Energy Storage at GSA Meeting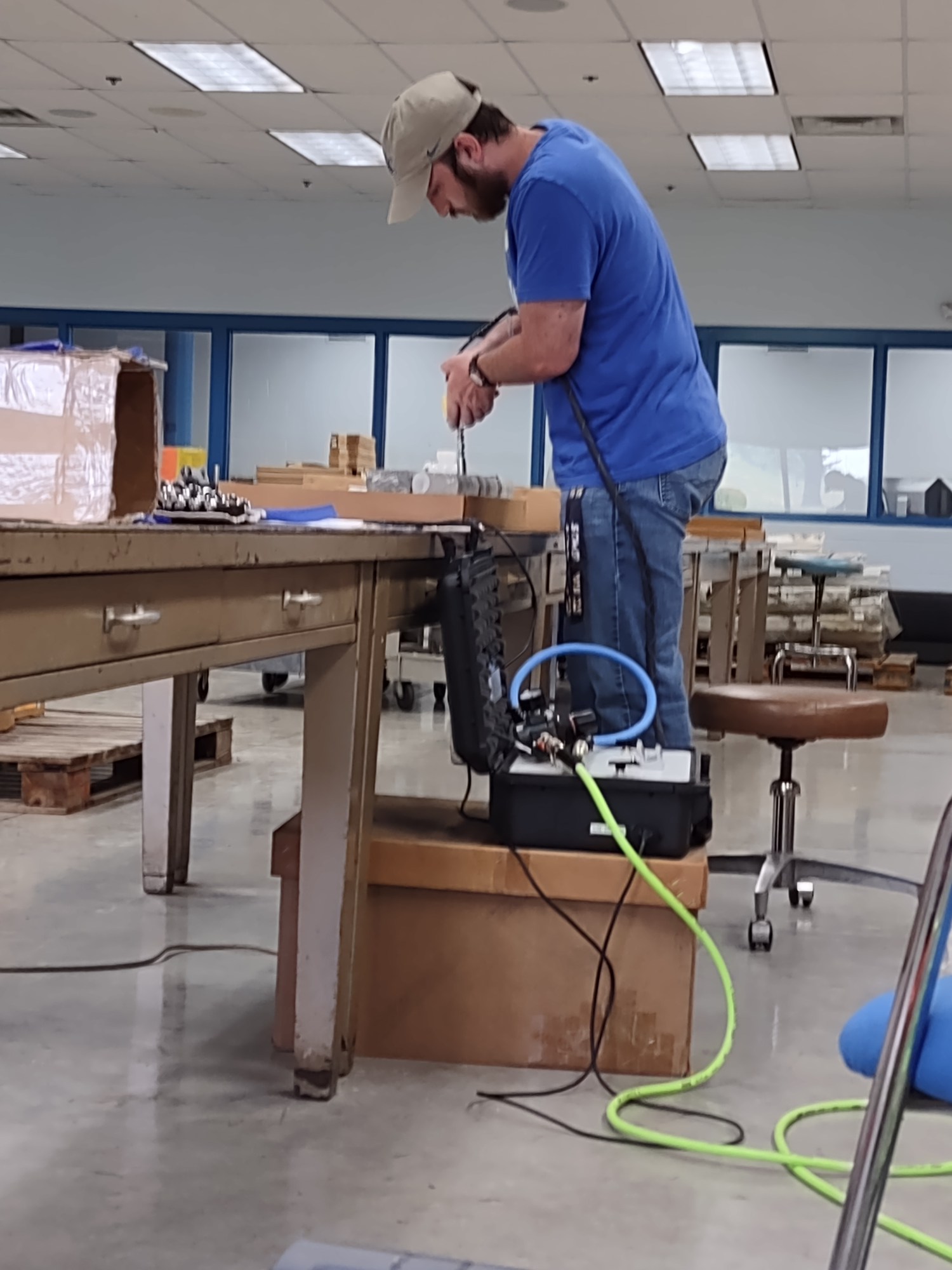 A team of Kentucky Geological Survey (KGS) researchers presented their findings on the potential for compressed air energy storage (CAES) in Kentucky at a regional Geological Society of America meeting held in April in Cincinnati. Geologists Rick Bowersox, John Hickman, and student research assistant Kyle Skeese focused on the co-installation of renewable photovoltaic (PV-Solar) power generation and CAES, as the combination provides a carbon-neutral and scalable energy storage solution.

The project was developed in response to a University of Kentucky (UK) Energy Research Prioritization Partnership Seed Grant program call. The group focused on CAES because there is little research on the feasibility of utility-scale systems in Kentucky. The process operates by storing high-pressure compressed air in a subsurface storage reservoir which is discharged during high-demand periods to drive electricity-generating turbines. PV Solar is a natural choice for co-installation with CAES because, with a grid connection, the two systems can be connected remotely from any point in the state.

While PV solar is not location-bound, the storage location is a major component of CAES feasibility. The two commercial CAES systems operating globally utilize solution caves in salt domes, features not found in Kentucky. KGS researchers focused on exploring alternative, regional sites for compressed air storage. The final report identified ten inactive or abandoned limestone mines as potential candidates for conversion to compressed air storage. The group also identified four areas where abandoned oil and gas fields may be suitable for recompletion as compressed air storage reservoirs. In central and northern Kentucky, acid-solution caverns as well advanced energy storage mines could be constructed in Knox Group dolomites.

Due to potential safety considerations, specifically around geotechnical integrity, the group did not explore repurposing abandoned coal mines. However, cased-wellbore compressed air storage, where a CAES project would have compressed air stored in up to 64 wells used as vertical air-storage tanks, is also particularly suited to mined-out coal lands in eastern Kentucky.

The final technical report is forthcoming on the Kentucky Geological Survey website and the GSA presentation is accessible online at https://bit.ly/3OvwCze.