KGS Seismic Stations Record December 2021 Storms
12/14/2021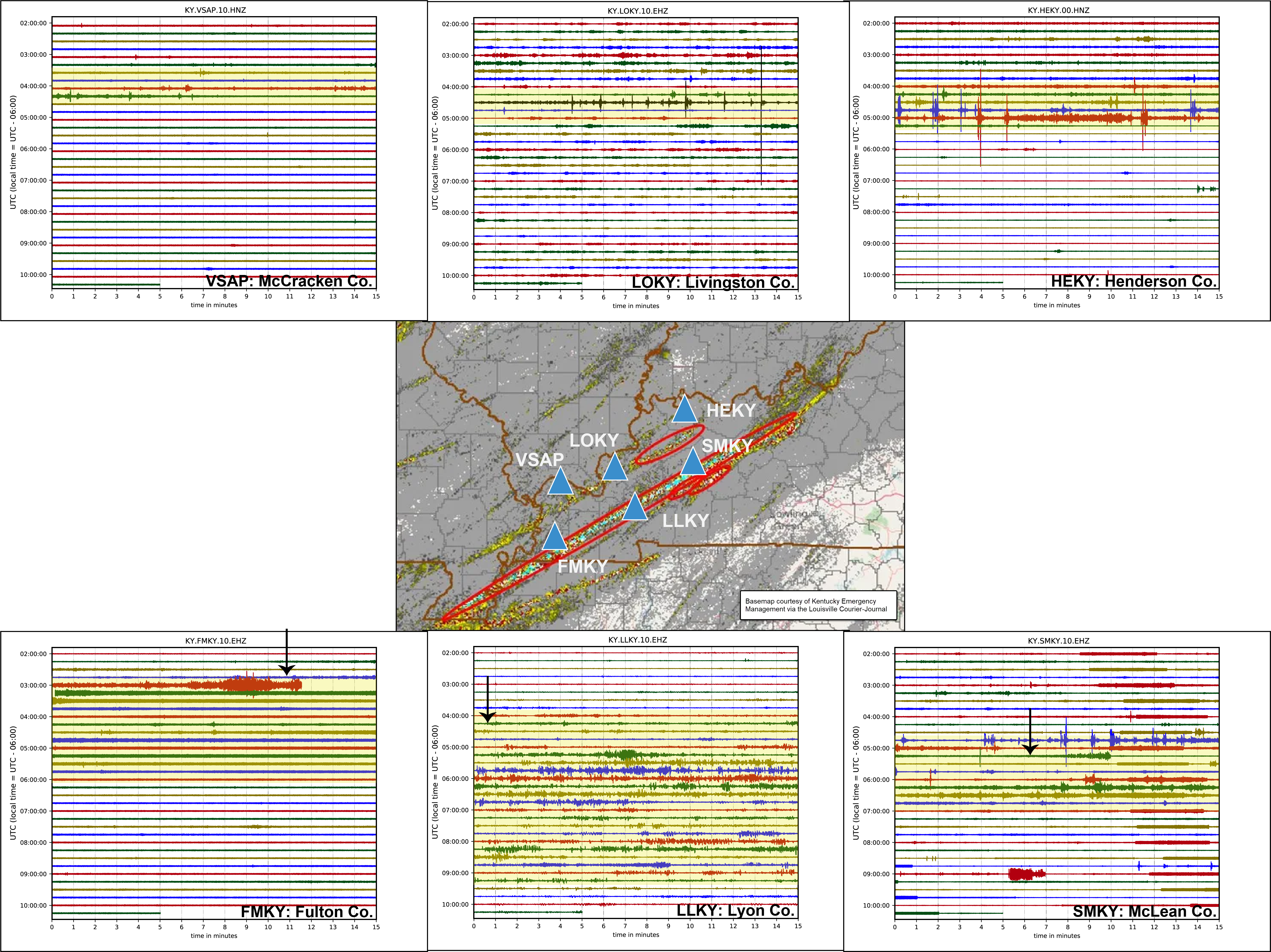 (click to view the larger version)

Earthquake monitoring stations in the Kentucky Seismic and Strong-Motion Network recorded strong ground vibrations associated with the storms that produced the December 10-11 devastating tornadoes that passed through western and central Kentucky. The plots show 10 hours of data from six stations, with the most energetic time periods highlighted in yellow and upside-down arrows marking the approximate times that major storms arrived at the stations that lie in the path of the super cell. Basemap for station locations with tornado path and storm data courtesy of Kentucky Emergency Management and the Louisville Courier-Journal.

If you'd like to view the current seismic activity or activity for a specific date for any of the stations in Kentucky, click here.

There are several ways to support people affected by the tornadoes, including the Team Western Kentucky Tornado Relief Fund organized by the state of Kentucky. This is a list of several organizations collecting donations for Kentuckians affected by the tornadoes: https://wfpl.org/heres-how-you-can-help-tornado-victims/.