Official announcement for a KGS Hydrogeologist (Geologist IV)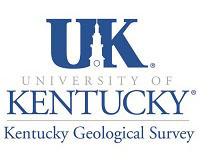 The Kentucky Geological Survey is seeking an experienced hydrogeologist to investigate groundwater occurrence and quality in karst and fractured-bedrock aquifers, and to conduct research into other areas of hydrogeology or hydrology pertinent to water resources and environmental issues in Kentucky, and of regional, national, and international scientific-technical relevance. As a KGS representative, the hydrogeologist is expected to develop close working relationships with stakeholders involved with Kentucky water resources management and environmental protection. The hydrogeologist is also expected to develop new initiatives via research funding proposals, complete aquifer tests in the field, manage and analyze data, and serve as a committee advisor for students.
A part the University of Kentucky since 1948, KGS traces its history back to 1838 and is the primary source of geologic information for and about Kentucky. The KGS main office is on the University of Kentucky campus in Lexington, a vibrant city of 300,000+ people in the heart of the scenic Bluegrass region. Lexington and UK offer cultural, educational, and recreational opportunities as well as easy access to Louisville and Cincinnati. For additional information about KGS, visit http://kgs.uky.edu/.
Application deadline is November 7, 2017. For additional information and application instructions, please visit: http://ukjobs.uky.edu/postings/159719.
For questions, contact HR/Employment, phone (859) 257-9555 press 2.
The University of Kentucky is an Equal Opportunity University that values diversity and inclusion. Individuals with disabilities, minorities, veterans, women, and members of other underrepresented groups are encouraged to apply.