Biomedical engineering is a discipline that advances knowledge in engineering, biology and medicine, and improves human health through cross-disciplinary activities that integrate the engineering sciences with the biomedical sciences and clinical practice. It includes:
The acquisition of new knowledge and understanding of living systems through the innovative and substantive application of experimental and analytical techniques based on the engineering sciences.
The development of new devices, algorithms, processes and systems that advance biology and medicine and improve medical practice and health care delivery.
As used by the foundation, the term "biomedical engineering research" is thus defined in a broad sense: It includes not only the relevant applications of engineering to medicine but also to the basic life sciences.
Why Pursue Graduate Studies at UK?
Biomedical engineering has existed at the University of Kentucky for almost 60 years. We started offering degrees in Biomedical Engineering nearly 30 years ago. Here is some of the things we offer our Biomedical Engineering graduate students:
-The Department of Biomedical Engineering is located within short walking distance of a major academic medical center with all six health sciences colleges and the full spectrum of academic colleges on a single campus. Few engineering schools have access to such colleges all so close by.
-Aided by its proximity, faculty within the department routinely collaborate with other departments in the Colleges of Engineering, Medicine, Dentistry, Health Sciences, Arts & Sciences and Pharmacy, as well as units such as the Markey Cancer Center, Magnetic Resonance Imaging and Spectroscopy Center, Saha Cardiovascular Research Center and Institute for Sustainable Manufacturing.
-Our alumni are highly respected in their fields, whether in academia, government agencies or industry.
-In 2014, the Department of Biomedical Engineering moved into renovated facilities with new labs, personalized study carrels, and access to a lounge reserved for graduate students.
-In April 2016, the department received a $7 million gift from Joe and Joani Halcomb to rename the department the F. Joseph Halcomb III, M.D. Department of Biomedical Engineering. The naming gift will add one endowed chair and two endowed faculty fellowships as well as fully-funded graduate fellowships to attract top graduate students and support their research.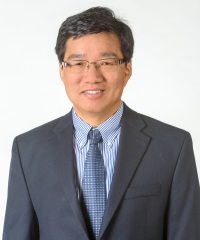 It is always exciting when motivating and intellectually curious graduate students join our program. Once here, they find a dedicated group of faculty who are leaders in their respective fields. The breadth of faculty research interests combined with the proximity of different colleges on a single campus provide students with unique opportunities to contribute to biomedical engineering advances in fields such as cancer, tissue regeneration, neuromuscular pain, brain-machine interface, and cardiovascular diseases. Our program provides an intimate environment for graduate students to develop skills and accrue experience that equips them to attain success in whatever endeavors they pursue upon graduation, whether in academia or in industry.
Professor and Chair