People
---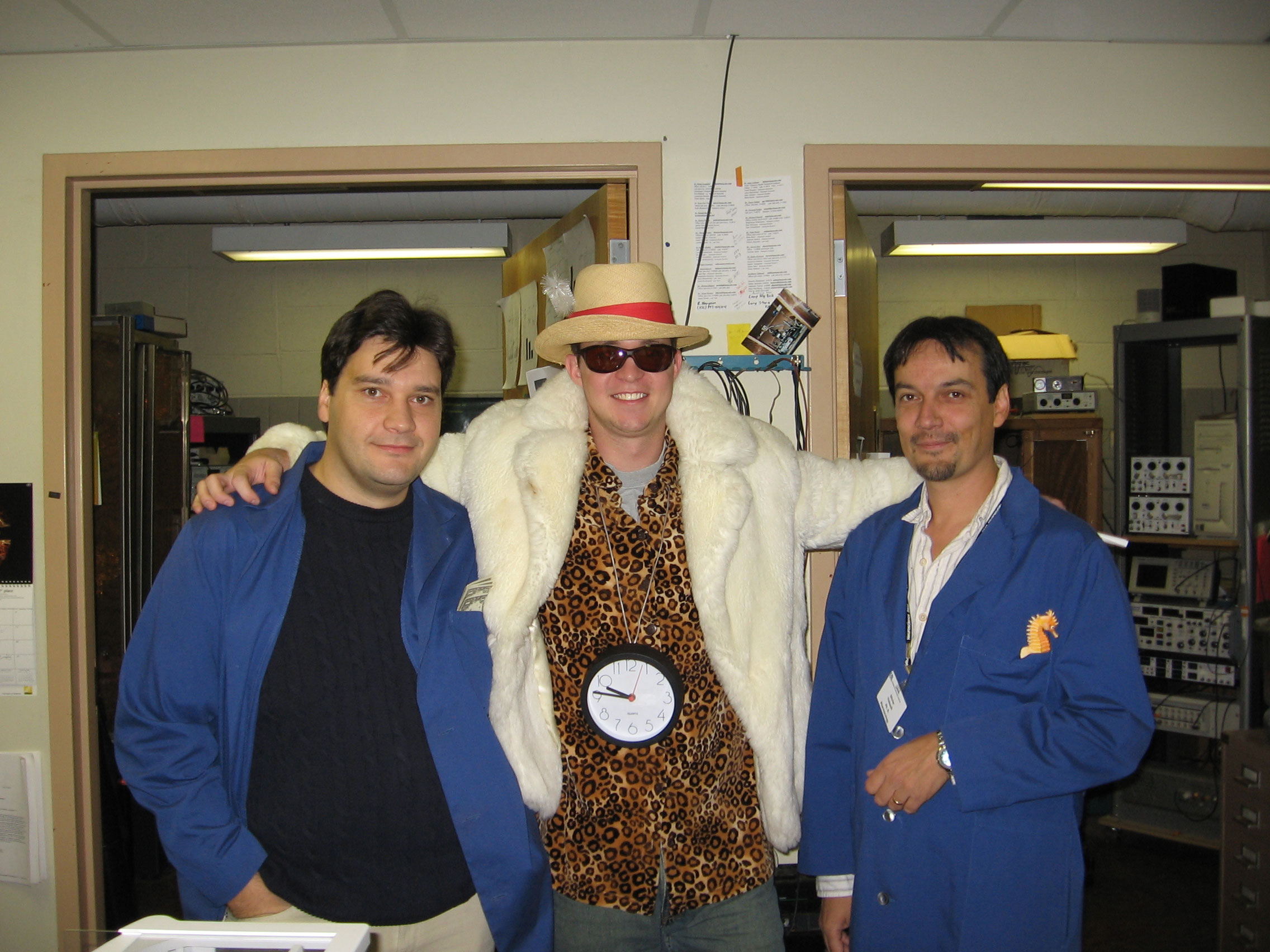 2008: graduate student Tristano Pancani, laboratory technician Jeremiah Phelps and Olivier Thibault. In front of the electrophysiology setups.
Tristano is now a postdosctoral fellow in the lab of Dr. Jeff Conn at Vanderbilt. If you want to follow his studies on muscarinic receptors in the striatum, Click here if you want to see him with gloves!
Jeremiah has been an MD/PHD student at Michigan State University and is almost done!
---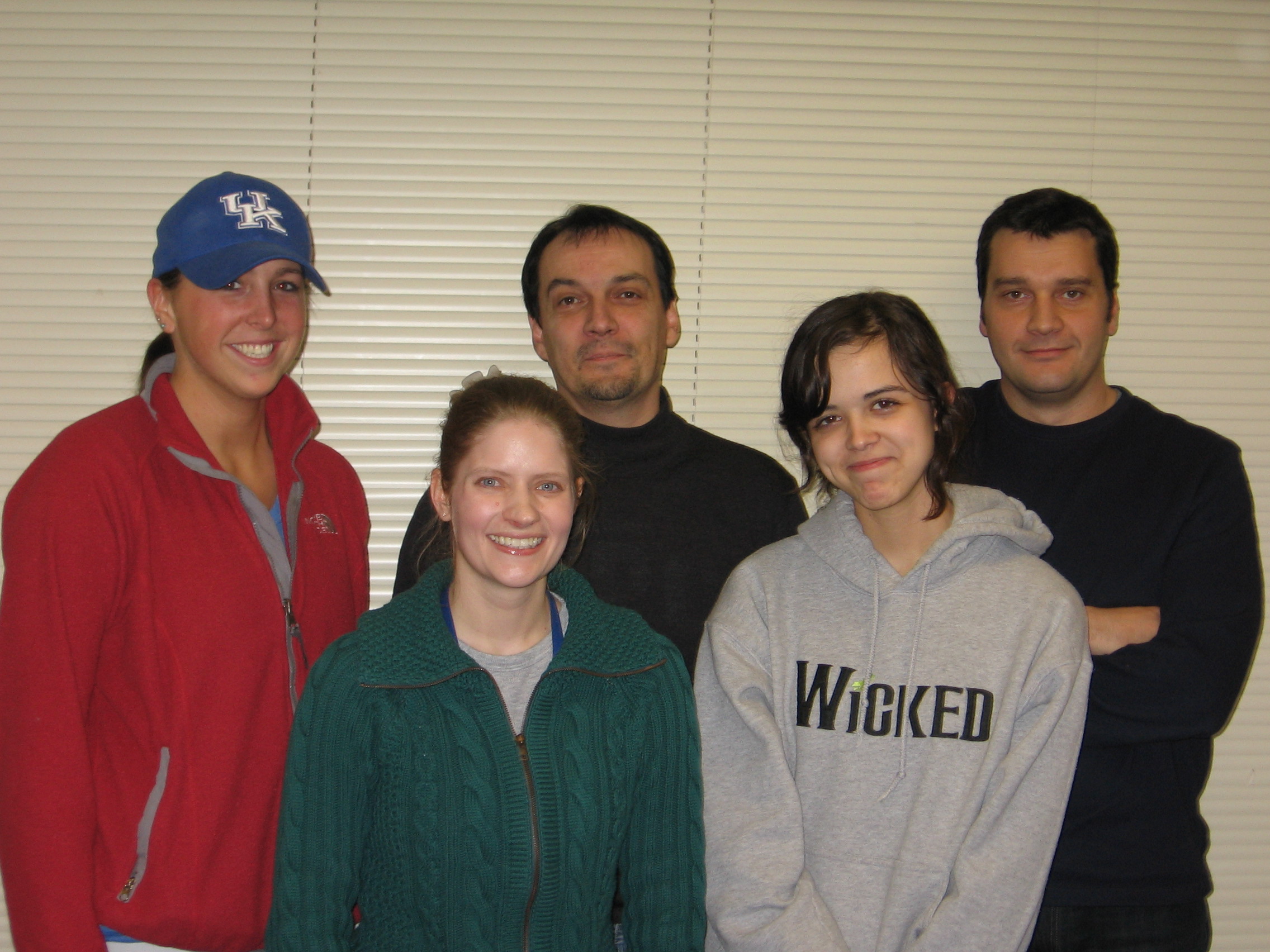 2009: in the back: rotating student Lindsay Carter, Olivier, Tristano. Front: senior laboratory technician Katie Anderson, and Dunbar High School student Bethany Finley (MSTC).
---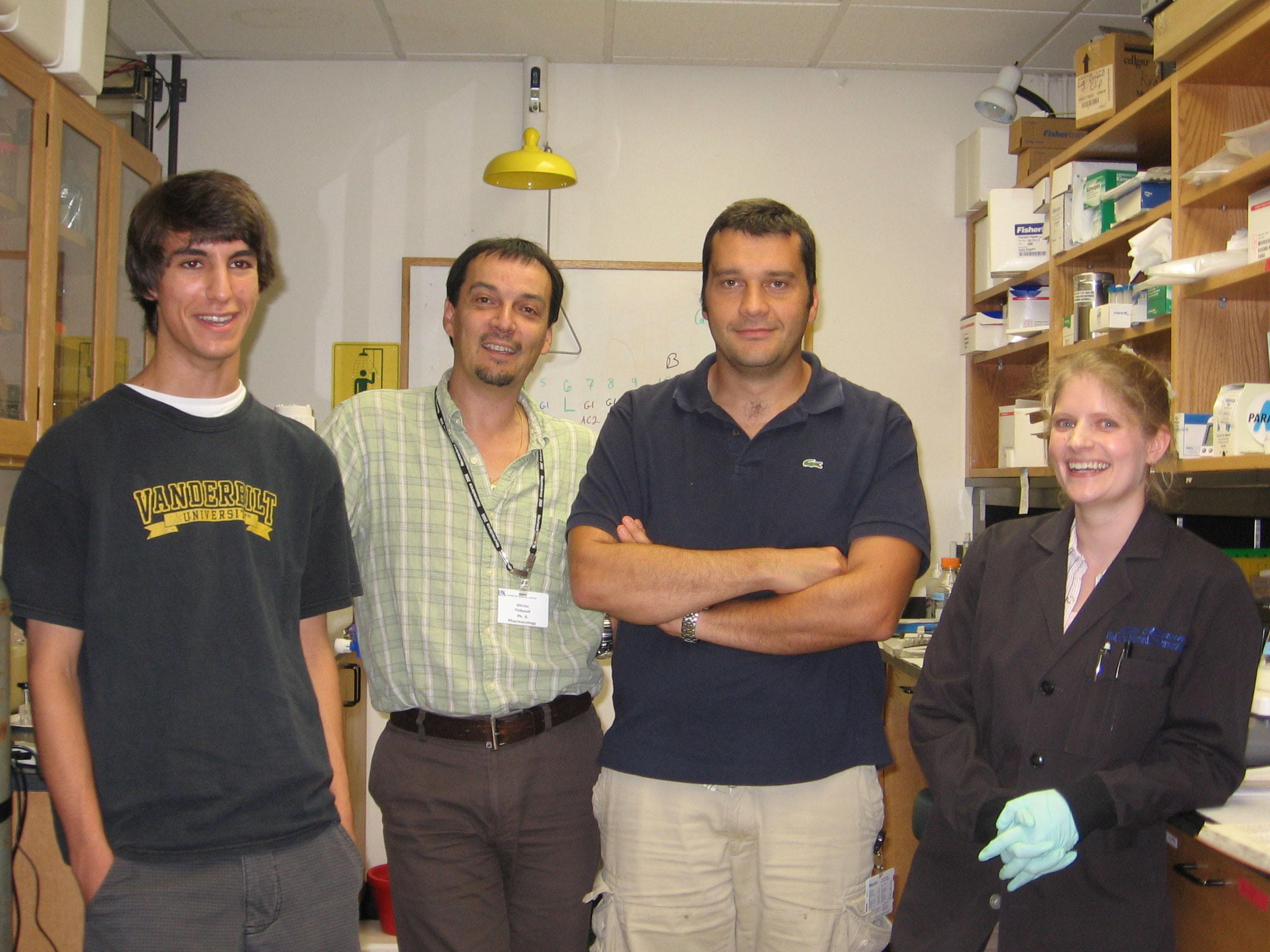 2010: Dunbar High School student (MSTC) Douglas Shaw, Olivier, Dr. Tristrano Pancani, Katie
---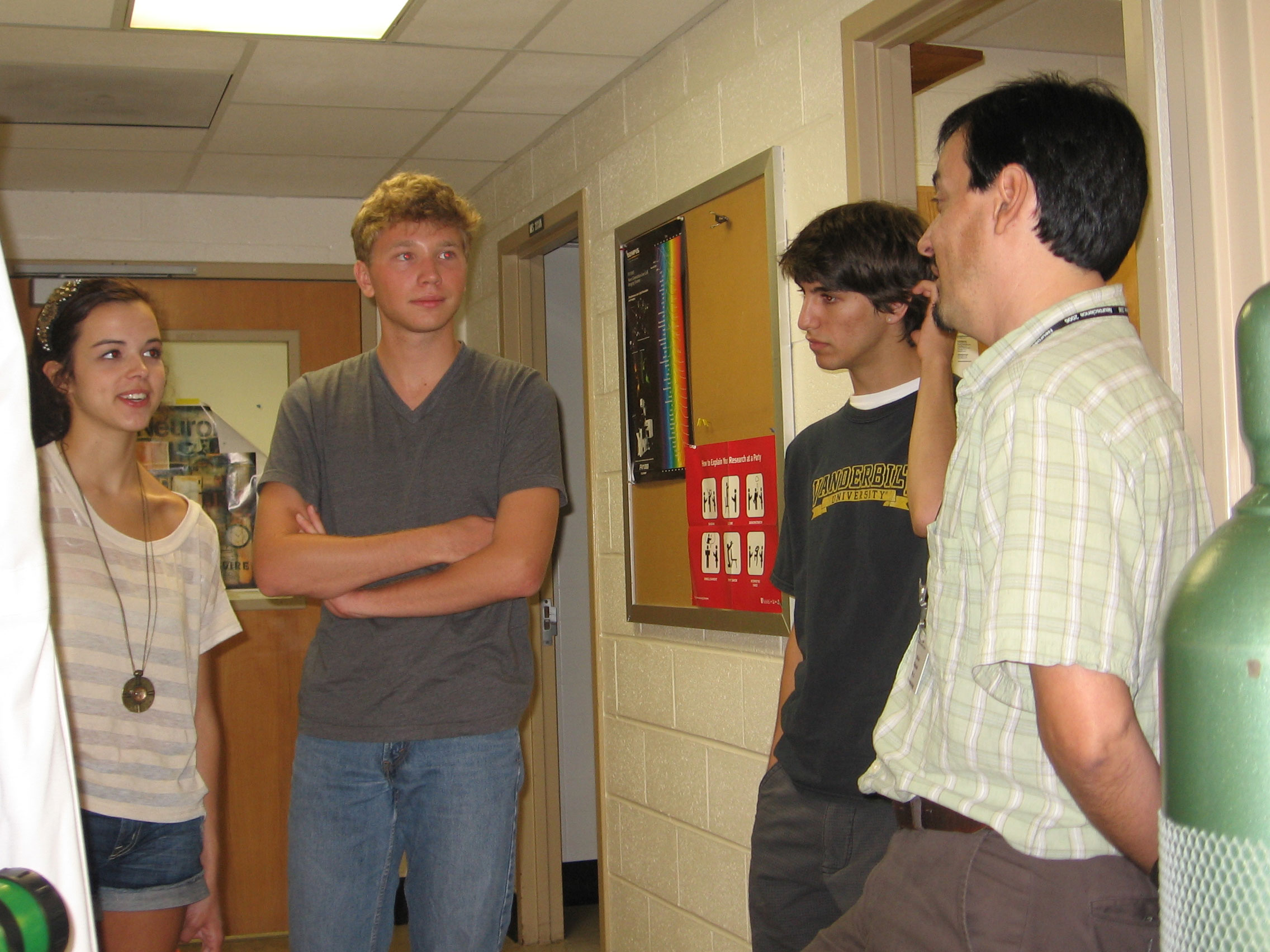 2011: Bethany, Trevor Krovak (Dunbar High School student), Doug and Olivier
---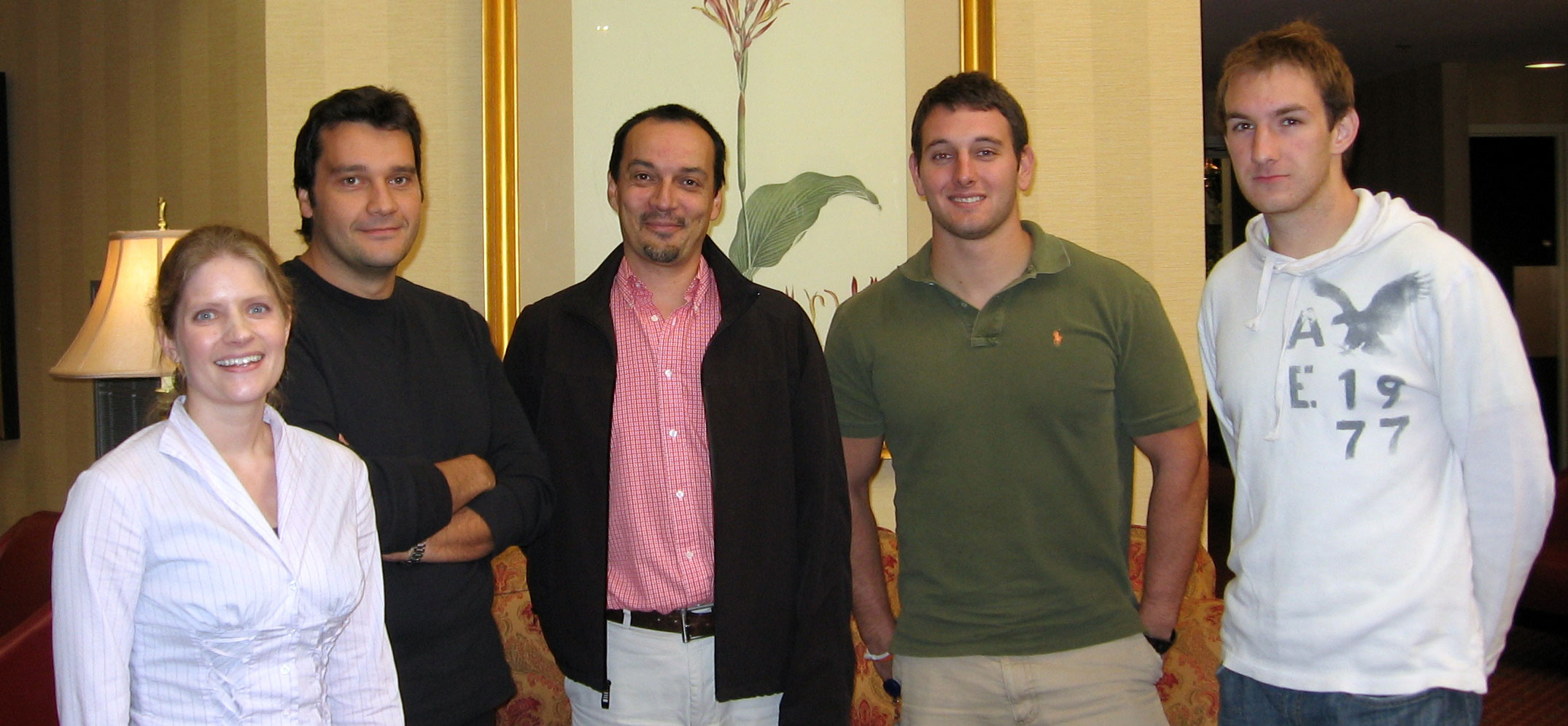 Now: Katie, Tristano, Olivier, rotating graduate student Brian Hodge, and laboratory technician Chris DeMoll.
That's who we are! (design by Katie).
Katie wins a signed basketball (Calipari), free tickets to a game and a huge hug from our Wildcat mascot Scratch.