Core of the Month: St. Joseph Minerals No. BN-1 Virgil Florence
Welcome back! We are reviving the KGS "Core of the Month" series, an online presentation of a rock core from our extensive collection at the Earth Analysis Research Library (EARL).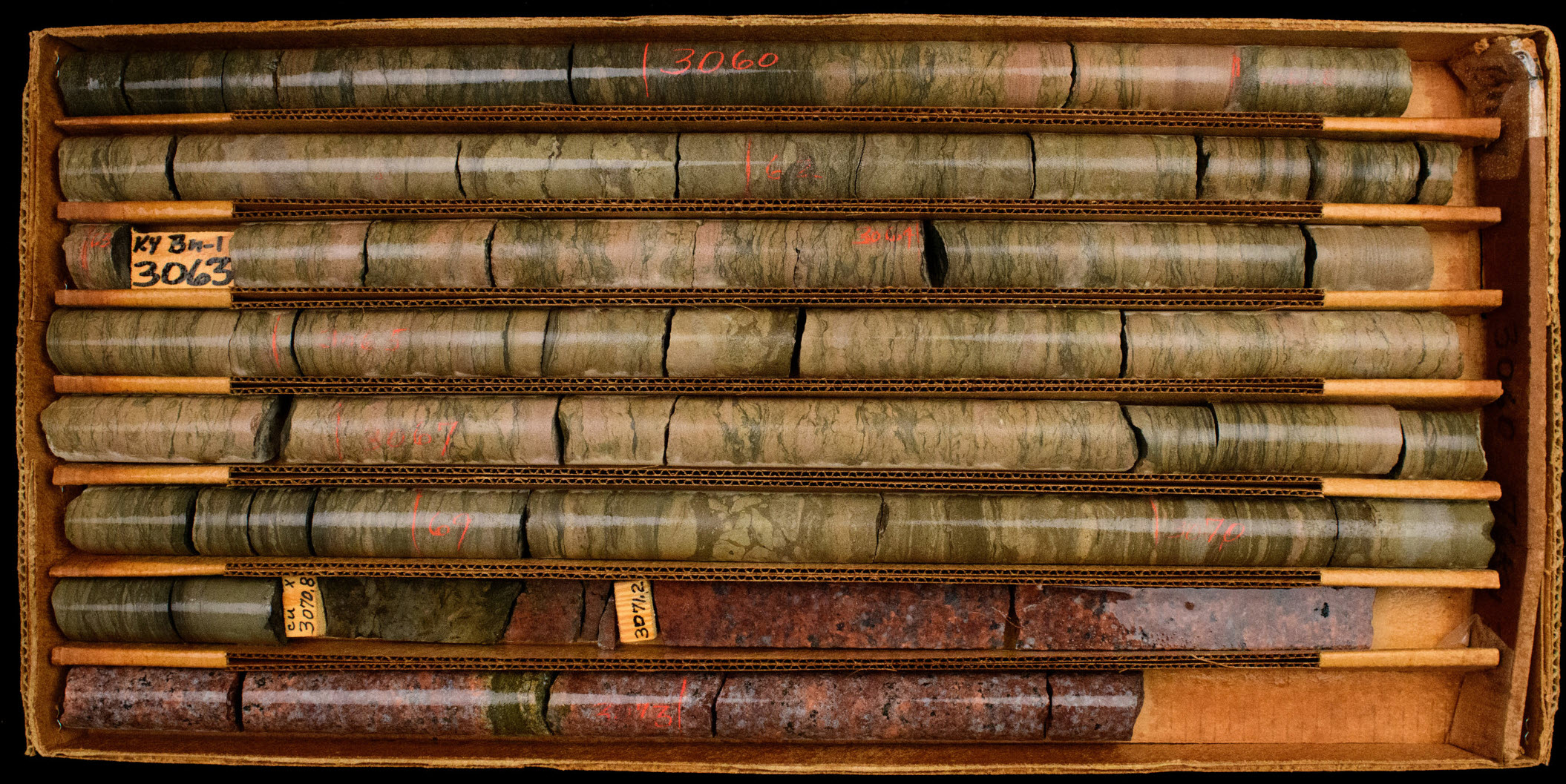 Portion of the St. Joseph Minerals #BN-1 core.

Call Number: C-1115
Operator: St Joseph Minerals
Farm Name: Florence, Virgil
Hole Number: BN-1
Purpose: Mineral Exploration
Taken from Bourbon County, this 3,082 foot core is exceptional because it showcases the entire sedimentary rock record of this area. Beginning with Upper/Middle Ordovician Lexington Limestone, the core continues into the crystalline basement rocks of the Precambrian age. Rock formations penetrated (from youngest to oldest) include the Ordovician Black River Formation, the Cambrian-Ordovician Knox Group, the Cambrian Mount Simon Formation, and Precambrian crystalline granite. This core offers a detailed look at the geology of Bourbon County and contributes to the knowledge of the subsurface in both the Bluegrass Region of Kentucky and the state.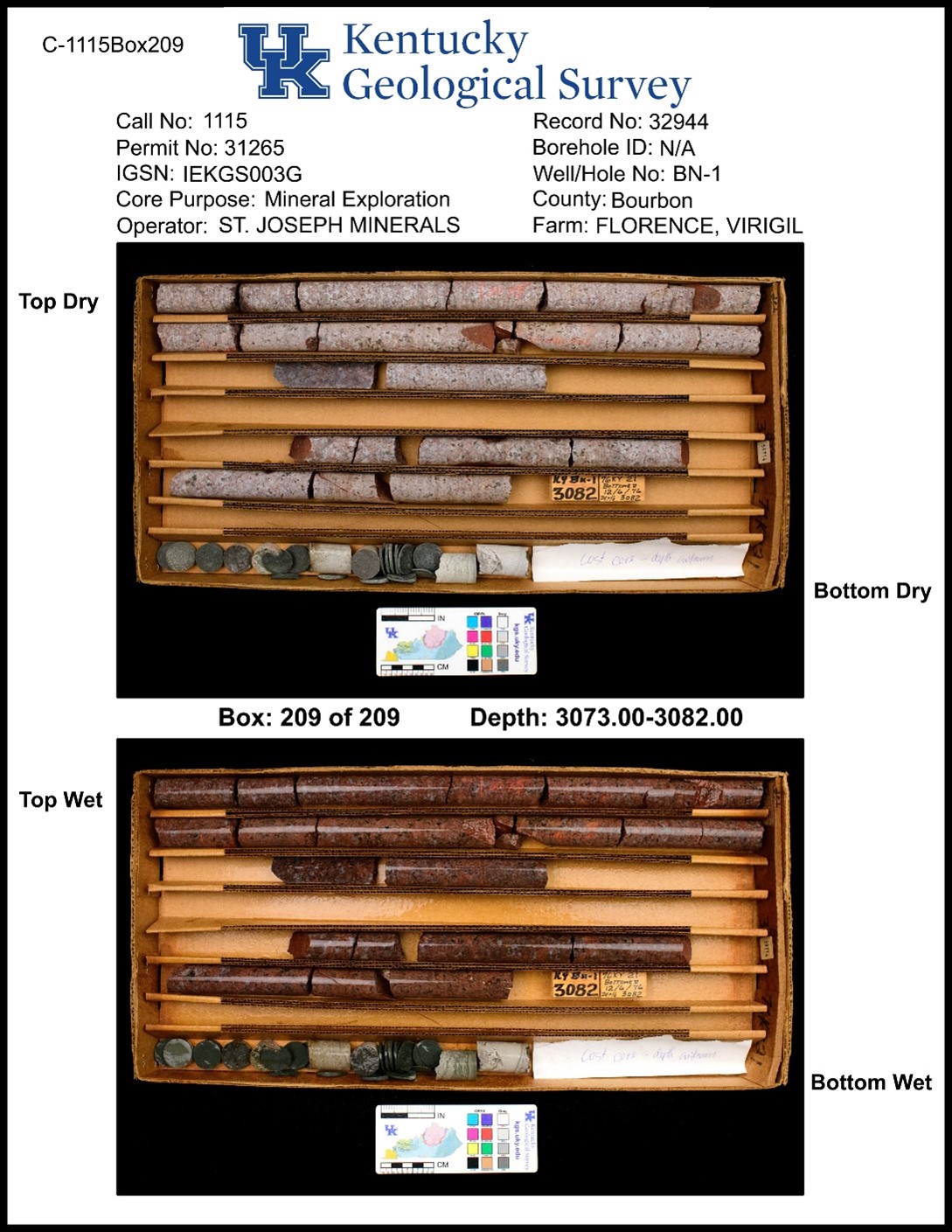 Because this core penetrates so many rock units, it can support research opportunities ranging from stratigraphic correlations and lithological work, theses and dissertations, to age dating, mineral investigations, and geochemistry. The rising importance of carbon sequestration and efforts to decrease carbon dioxide and methane emissions offer new possibilities for analysis of this core. The tools and techniques now available to geoscientists that did not exist when this hole was drilled justify revisiting No. BN-1 Virgil Florence.
Links
Detailed core report with pictures for the No. BN-1 Florence.
Explore the geologic map at the location of the No. BN-1 Florence.
Reference Cited

This core is archived and available for examination at the KGS Earth Analysis Research Library, 2500 Research Park Drive, Lexington, KY 40511. Please call (859) 389-8810 to request materials and schedule a visit.
Text by Ray Daniels (KGS).