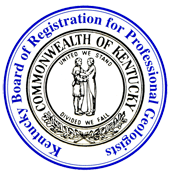 Board of Registration for Professional Geologists
The Kentucky Board of Registration for Professional Geologists oversees the practice of geology and registration process for Kentucky licensees. Its purpose is to enforce the licensure law in order to protect the consuming public. The KGS Director and State Geologist is an ex officio member of the board.

American Association of Petroleum Geologists
AAPG fosters scientific research, advances the science of geology, promotes technology, and inspires high professional conduct. KGS staff are frequent meeting attendees, serve as officers of the association, and assist with hosting periodic regional meetings.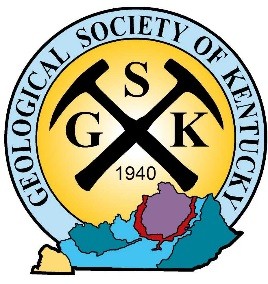 Geological Society of Kentucky
The purpose of GSK is to advance the profession, practice, and interest in the science of geology in the Commonwealth of Kentucky. The society offers periodic geologic field trips and sponsors educational activities through the year. KGS staff serve as officers and assist with the conduct of society activities.