KGS Home > Fossils > Invertebrate Fossils > Echinodermata
Starfish (Asteroidea and Ophiuroidea)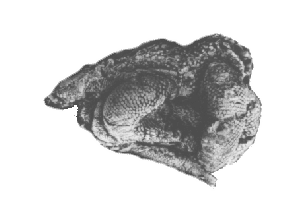 The Mississippian starfish Onychaster
Starfish include two groups of echinoderms, the true stars (Asteroidea) and the brittle stars (Ophiuroidea). Both have been found in Kentucky, but all are very rare. Most have been found in Ordovician and Mississippian age strata. Several Mississippian forms like the Onychaster above, were found nestled between the arms of crinoids.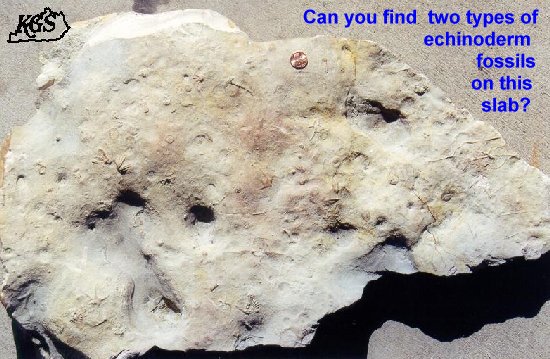 Click here to see the echinoderms
Can You Find The Echinoderms?