Gastropod preservation
Some gastropod fossils are fossils of the original gastropod shell, but many fossils are not. Most living gastropod shells (and most other mollusks with shells) are composed of the mineral aragonite. Aragonite is a carbonate mineral that is stable at the earth's surface, but dissolves and is replaced by other minerals during burial and fossilization. In some cases, the minerals in buried snail shells are replaced.
In other cases, when gastropod shells dissolve, only casts and molds of the shells remain. Sometimes fossil gastropod casts and molds are of the outside of the original shell, and other times, they are of the inside of the shell.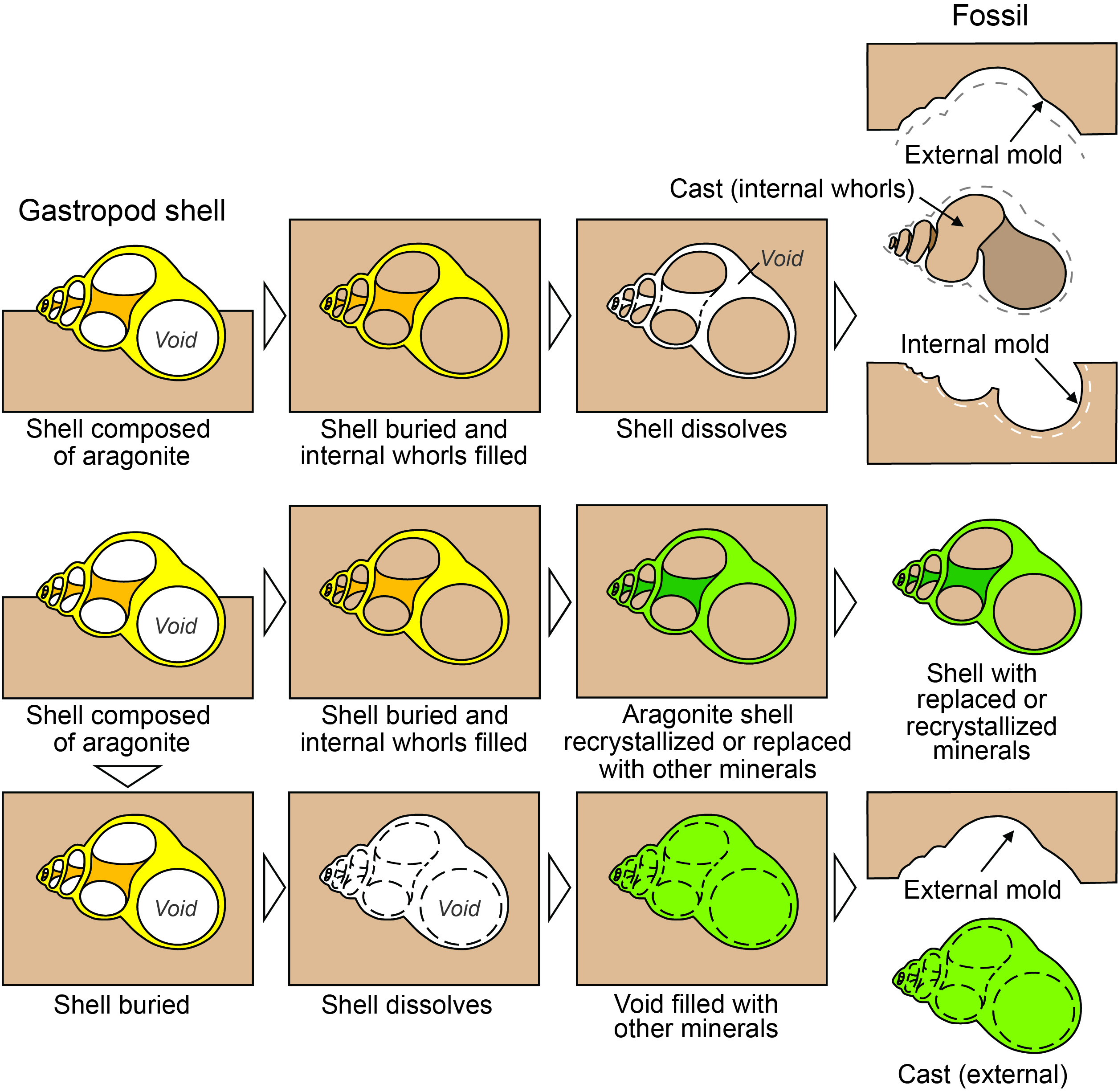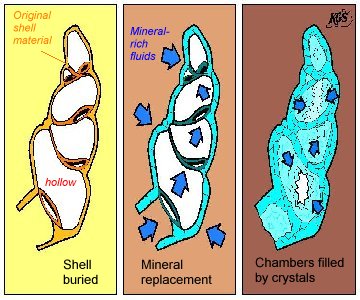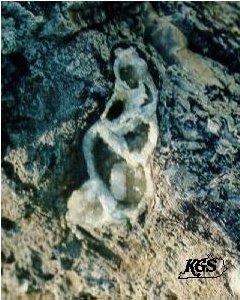 Gastropod shells can be replaced by other minerals when buried, or may decompose and the space that is left may be recrystallized.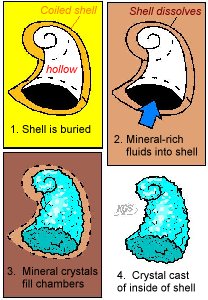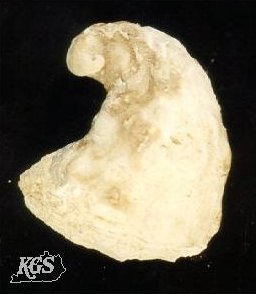 Gastropod shells may decompose after burial, sometimes leaving a cast of the inside or outside of their shell. This crystalline fossil, is the cast of the inside of a fossil gastropod shell, Turbonopsis.
Content and graphics by Stephen Greb, Kentucky Geological Survey