Iron Ore
During the late 1800's and early 1900's, Kentucky had a vibrant iron ore industry in many parts of the state. Many mines in eastern and western Kentucky supplied iron ore to approximately 30 furnaces. Most of the Kentucky deposits are small discrete lenses with small reserves. The mines continued to operate until the large iron ore deposits in Michigan and Wisconsin opened, at which point the Kentucky deposits became uneconomic.
The Kentucky Geological Survey gets many inquiries about iron slag or pig iron, a product of the iron furnaces. Pig iron is commonly mistaken for meteorites, and although this slag is metallic, heavy, and resembles meteorites, it is just a byproduct of a past mining industry.
Eastern Kentucky
Several iron mines operated in Bath and Menifee Counties, producing an oolitic hematite ore from Silurian rocks called the Rose Run and Preston iron ore banks. These mines operated for several years and shipped the ore by rail and wagon to markets. Reserves were estimated at several million tons and were the most significant iron ore deposits in the state.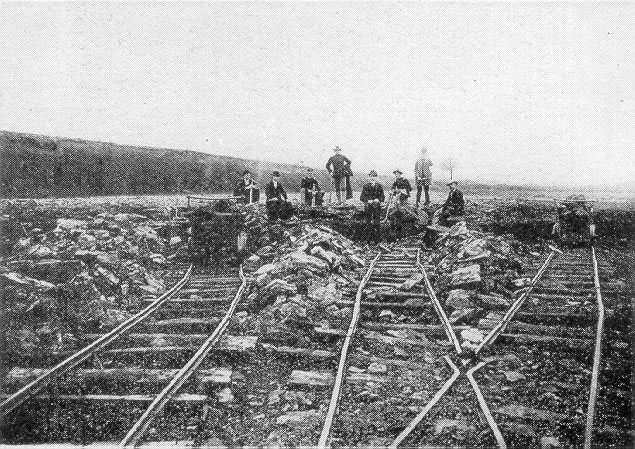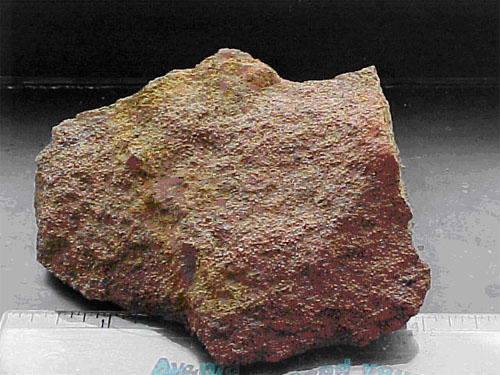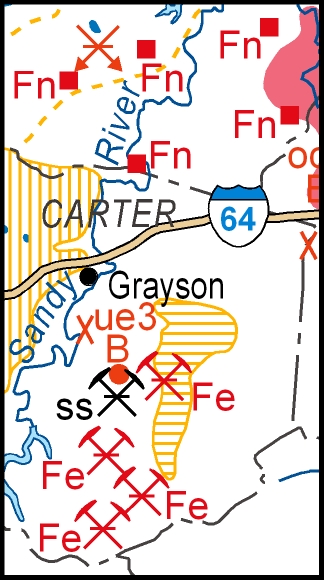 Several iron ore projects operated in Carter and Greenup Counties, producing a limonite stone from Pennsylvanian rocks and smelting them in furnaces.
Western Kentucky
Some iron deposits were mined and smelted in furnaces in Caldwell, Trigg, and Lyon Counties in the early 1900's, and numerous furnaces were constructed to smelt the ore. The occurrences are minor, isolated bodies and are not economic.
Many of the iron furnaces are still standing, an interesting monument to a past mining era, and many have been preserved as historic sites.