KGS Geologist Chuck Taylor Co-Authors a Textbook
KGS hydrogeologist and water resources section head Charles (Chuck) Taylor has co-authored a new digital textbook, "Introduction to Karst Aquifers", published by The Groundwater Project, a Canadian non-profit educational organization. Led by Dr. John Cherry, University of Guelph, Ontario, The Groundwater Project serves as a resource for internationally accessible, free online publications related to groundwater education.
The textbook, the first in a series of planned karst publications, aims to expose readers to the complexities of karst formation, groundwater occurrence, and flow in karst aquifers. Drawing on the authors' collective hydrogeology research experience, the book also details karst aquifer characterization and mapping; the use of dye-tracing tests; monitoring and analysis of karst spring discharge; surface and borehole geophysics; and applications of mathematical numerical flow modeling.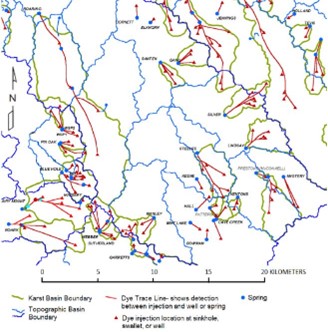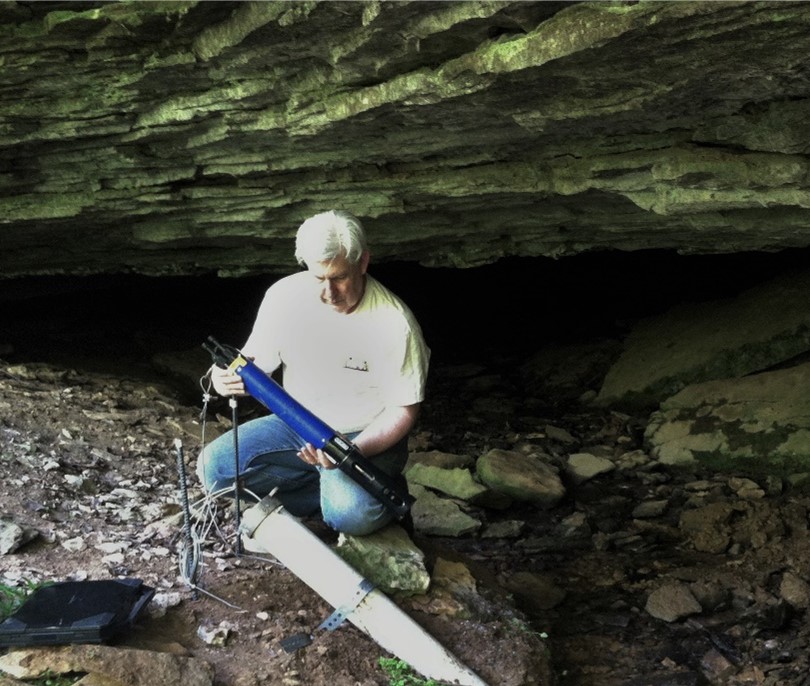 Illustrations, graphics, and examples included in the book include references to research undertaken by Taylor during his time at KGS. As more than 50% of the state is underlain by soluble limestone bedrocks, karst geology is a critical component of Kentucky geology. Read more about karst landscapes and groundwater in Kentucky on the
KGS Karst site
. "Introduction to Karst Aquifers", by Eve L. Kuniansky, Charles J. Taylor, John H. Williams, and Fredrick Paillet can be downloaded directly as a pdf file from the
book's webpage
and from
The Groundwater Project's webpage
, which catalogs the organization's available digital publications.