KGS Advisory Board Members Reappointed by Governor Beshear
9/2/2021
We are pleased to announce this year's reappointments to the Kentucky Geological Survey Advisory Board. Governor Andy Beshear made this year's reappointments in Executive Order 2021-588, signed on August 19, 2021. All four terms expire September 1, 2024. Governor Beshear reappointed the following board members:
Justin Biliter of Nicholasville is a geologist at Alliance Coal, LLC.
Julie Ross of Versailles is the senior geologist at Thoroughbred Engineering.
Ernest Thacker of Nicholasville is vice president of engineering and geology at Alliance Coal, LLC.
Sheri Uhlenbruch of Lexington is an environmental scientist consultant at the Kentucky Department for Environmental Protection.
The board consists of 12 Kentucky residents appointed by the governor to staggered 3-year terms with the KGS director and state geologist as an ex officio member. Click here to view KGS's Advisory Board Members: https://www.uky.edu/KGS/aboutKGS/advisoryboard.php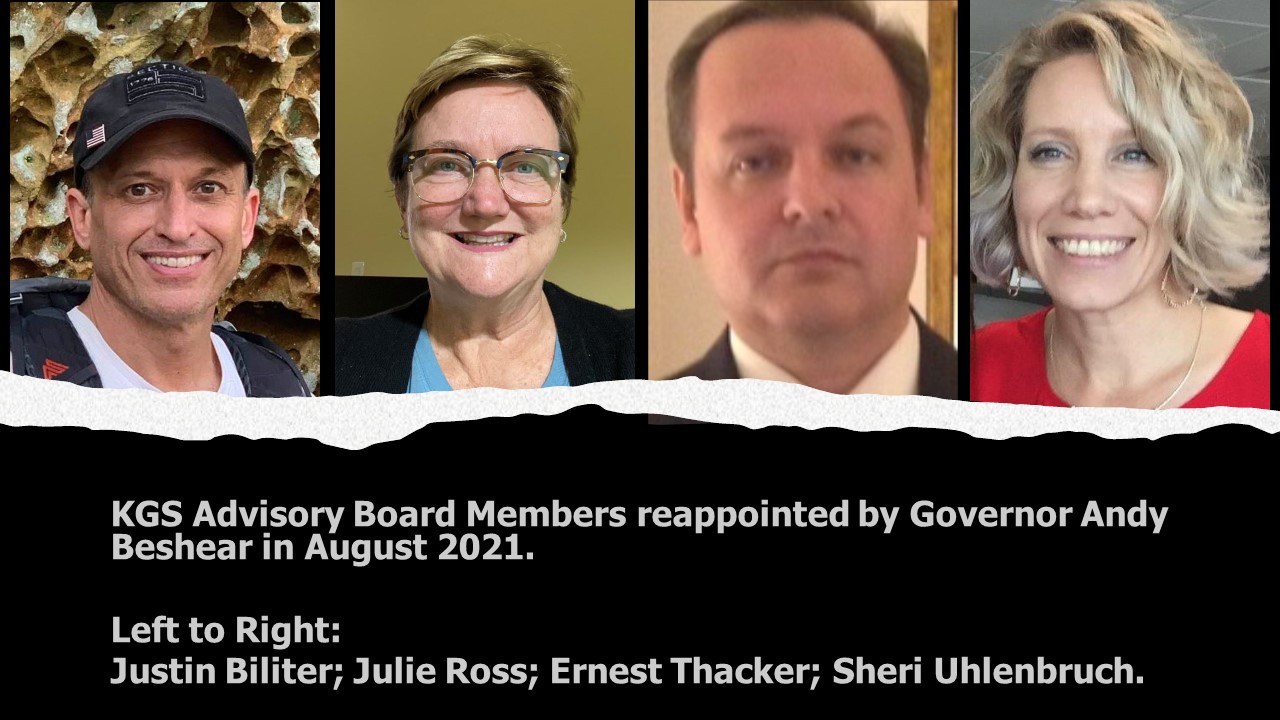 Reappointed KGS Advisory Board Members: Justin Biliter; Julie Ross; Ernest Thacker; Sheri Uhlenbruch