KGS annual seminar focuses on the value of geoscience information
Annual Seminar
Why KGS? Transformative Integration and Geoscience in the Public Interest
Friday, May 19, 2017
KGS Well Sample and Core Library
General Agenda
8:00 a.m.—Registration (Coffee and doughnuts)
8:30 a.m.—Welcome, presentations, posters
Noon—Lunch and geological society awards
1:00 p.m.—Presentations continued
2:00 p.m.—Stakeholder feedback
2:30 p.m.—Ice cream break
2:45–4:30 p.m.—Berea Consortium core workshop
Please RSVP for this free seminar by May 12 to mike.lynch@uky.edu
How valuable to society is geoscience information, particularly the results of applied geologic research in Kentucky? And how is that information already being put to use to benefit the commonwealth? Those questions and more will be addressed at the 56th KGS annual seminar on May 19. The seminar has typically been the largest annual gathering of geologists in Kentucky, and this year's day-long event will include speakers from other disciplines and professions.
Nongeologists interested in learning how geoscience research benefits society are invited to attend the free event.
UK President Eli Capilouto will offer opening remarks and take questions from the audience, and KGS Director and State Geologist Bill Haneberg will unveil a new KGS strategic plan.
The seminar, entitled "Why KGS? Transformative Integration and Geoscience in the Public Interest," will be held at the KGS Well Sample and Core Library, 2500 Research Park Drive, in Lexington.
KGS scientists will make presentations about recent research findings and new initiatives. Other speakers will discuss the public value of freely accessible geoscience data in areas such as health-care, environmental protection, and energy exploration. This year's guest presenters are:
Tom FitzGerald, director of the Kentucky Resources Council
Merril Stypula, of EQT, a natural-gas production company working in Kentucky
Ellen Hahn, a UK College of Nursing professor and researcher on radon related respiratory problems
Haneberg will also talk about the Digital Earth Analysis Laboratory being established at KGS, which will provide the computer resources necessary for KGS to become a nationally recognized leader in the application of emerging technologies such as airborne laser scanning–also known as LiDAR–and 3D/4D geologic mapping to solve a wide range of geospatial, engineering, environmental, energy, and planning problems important to Kentucky. KGS scientists are already using LiDAR data to locate sinkholes, identify landslide-prone hillsides, and more accurately map the geology of the commonwealth. KGS also plans to develop a publicly available open-source 3D/4D geodatabase to support geologic investigations in Kentucky.
KGS research staff and students who work with them will display posters on their efforts at the Survey. The professional geological societies in Kentucky also present their annual awards during the seminar each year.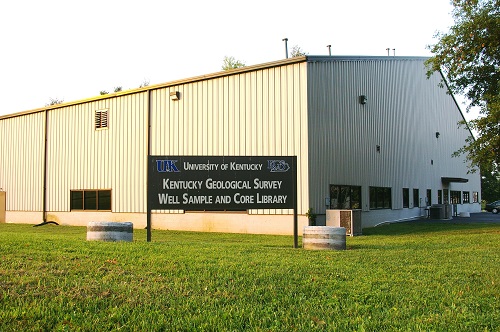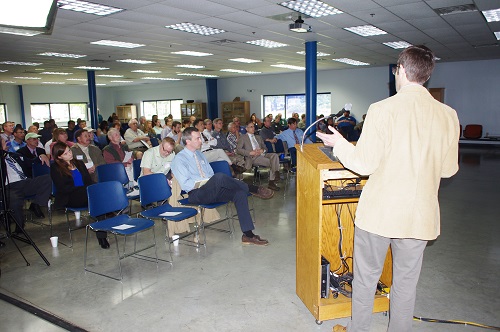 ---
Well Sample and Core Library
2500 Research Park Drive
Lexington, KY 40511
Phone: (859) 389-8810
Fax: (859) 389-8716
close
General Office Hours: 8 a.m.—5 p.m., Monday—Friday (prevailing local time). Closed Saturday and Sunday and University of Kentucky holidays