GSA Today features article by William Andrews
8/6/2021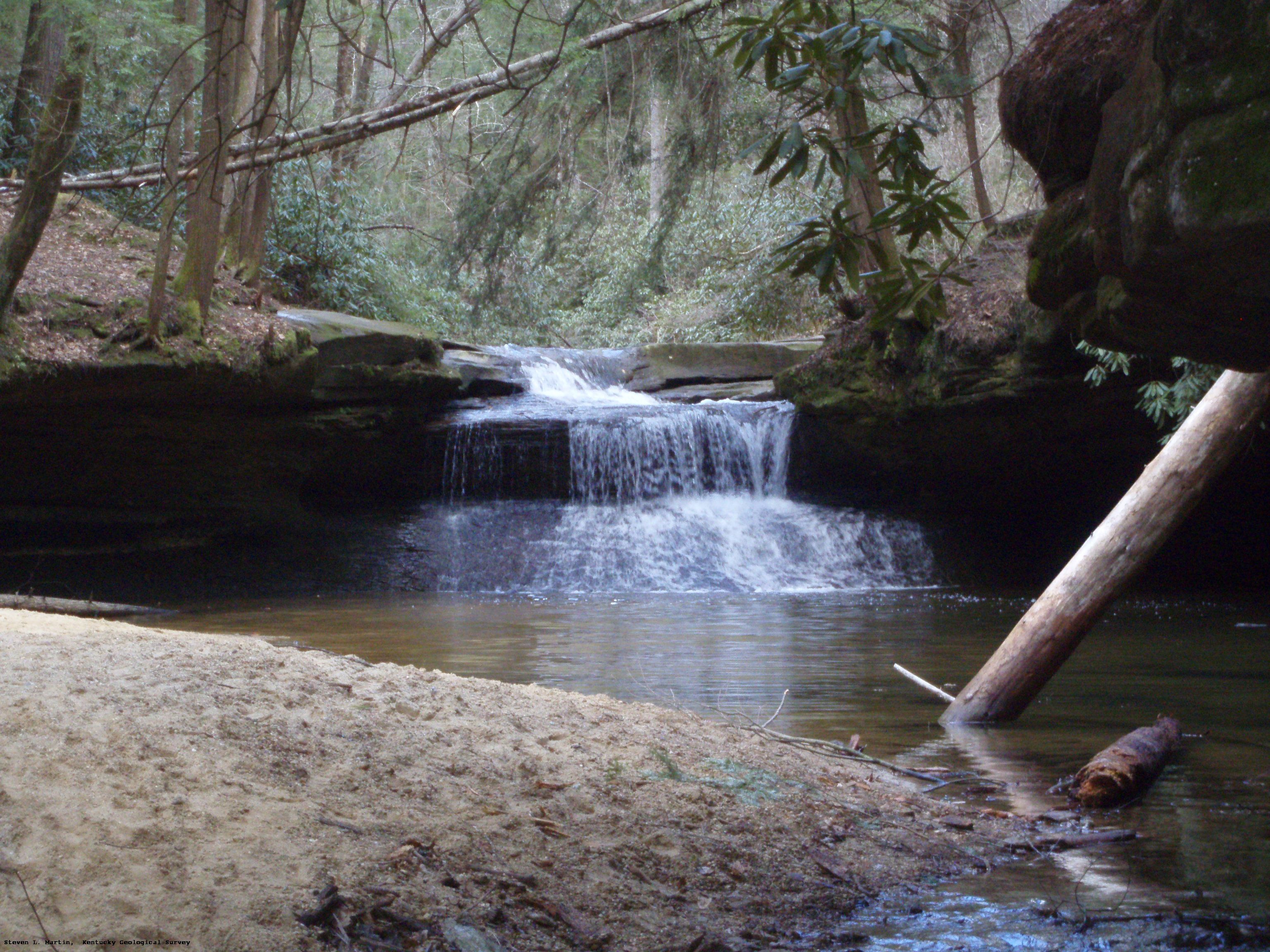 GSA Today recently featured an article about geoheritage by KGS geologist William Andrews and professor Renee M. Clary from Mississippi State University. According to Andrews and Clary, using a three-pronged approach to geoheritage can help protect our geodiversity and make connections between our natural and cultural heritage. The article states, "Geoheritage (1) acknowledges the scientific value of the geodiversity in global localities; (2) addresses economic sustainable development in geotourism; and (3) facilitates the educational impact of geoscience in both informal and K-16 classroom settings."
The geologic community defines geoheritage sites as locations where the geology has been well illustrated and show geologic features the public can easily understand. Geoheritage sites can be used to help the public better understand landscapes, resources, hazards, history, and culture, while also providing opportunities for tourism and recreation. Geoheritage sites are often ideal locations for informal and formal teaching across the science disciplines.
Geologists often engage in geoheritage activities without realizing there is an available body of resources and a robust community of support. To help address this situation, the upcoming GSA Connects 2021 meeting will have a Pardee Keynote Symposium titled "Geoheritage: Celebrating Our Past, Protecting Our Future." The session will include presentations about geoheritage resources and opportunities, a town hall highlighting the importance of including all stakeholder voices, virtual geoheritage field trips, and videos celebrating geoheritage successes.
View the article here (p. 16, PDF): "Geoheritage: Geology of the Community, for the Community, by the Community".