Mandy Long retires in January after more than 36 years of service to the University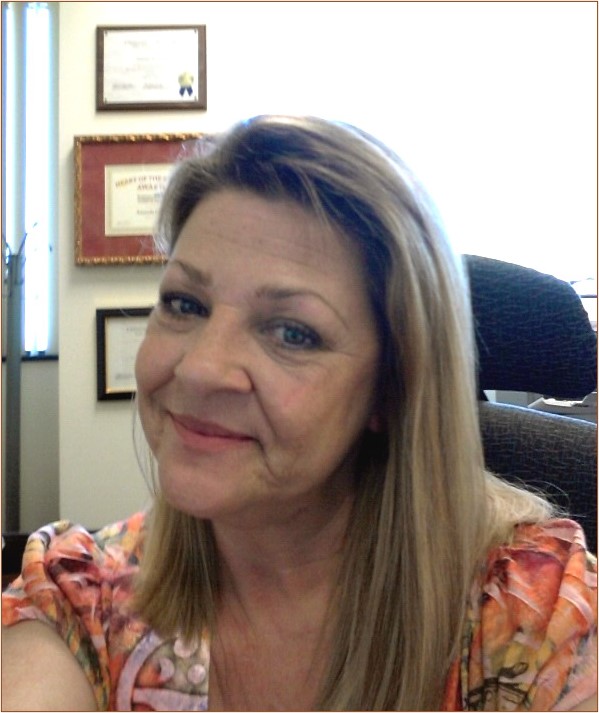 KGS administrative support associate Mandy Long grew up in Corinth, Kentucky, and after graduating from Grant County High School, worked at a local restaurant before moving to Lexington.

In 1985, Mandy began her career at UK as an administrative assistant for the electrical shop in the Physical Plant department. After nine months in that position, Mandy moved onward and upward to positions with the College of Agriculture, the former Professional Education Preparation Program, the Health Careers Opportunities Program, and Alumni Affairs before coming to the Kentucky Geological Survey in 1999.

At KGS, Mandy works with our advisory board, manages payroll and calendars, oversees travel requests and reimbursements, and helps with KGS special events. Mandy fondly remembers planning KGS's social gatherings and says she will miss her coworkers, who have been like a second family. In 2003 her survey friends and colleagues presented her with a 'Heart of the Survey' award in 2003.

Mandy's son, Hanley, joined the Paul Laurence Dunbar High School Marching Band when he was in 8th grade. Mandy generously volunteered to help the PLD Band Parents Association for five years until Hanley graduated. She was a member of several committees and served on the association board for one year.

Mandy is excited about spending time with her family and plans to travel in retirement. She especially wants to visit the Redwood National Park and other national parks. Mandy says, "I feel blessed to live in such a beautiful country, and I am ready to see some of it." In addition to her plans to travel throughout the U.S., Mandy also plans to serve as a volunteer for hospice.