Earth Science Week Open House
Wednesday, Oct. 19, 2022
6:00–7:30 p.m.
The Kentucky Geological Survey at the University of Kentucky hosts an annual open house around national Earth Science Week (Oct. 9 - 15, 2022). The KGS event will feature exhibits and activities about earth science, and is designed to be fun for all ages. Interactive exhibits will be set up within and outside of the Mining and Mineral Resources Building on the University of Kentucky campus to showcase and explain a variety of earth-science concepts. All are invited and the event is free to the public.
This year's national theme: "Earth Science for a Sustainable World"
For more about national Earth Science Week, including tool kits for teachers go to http://www.earthsciweek.org/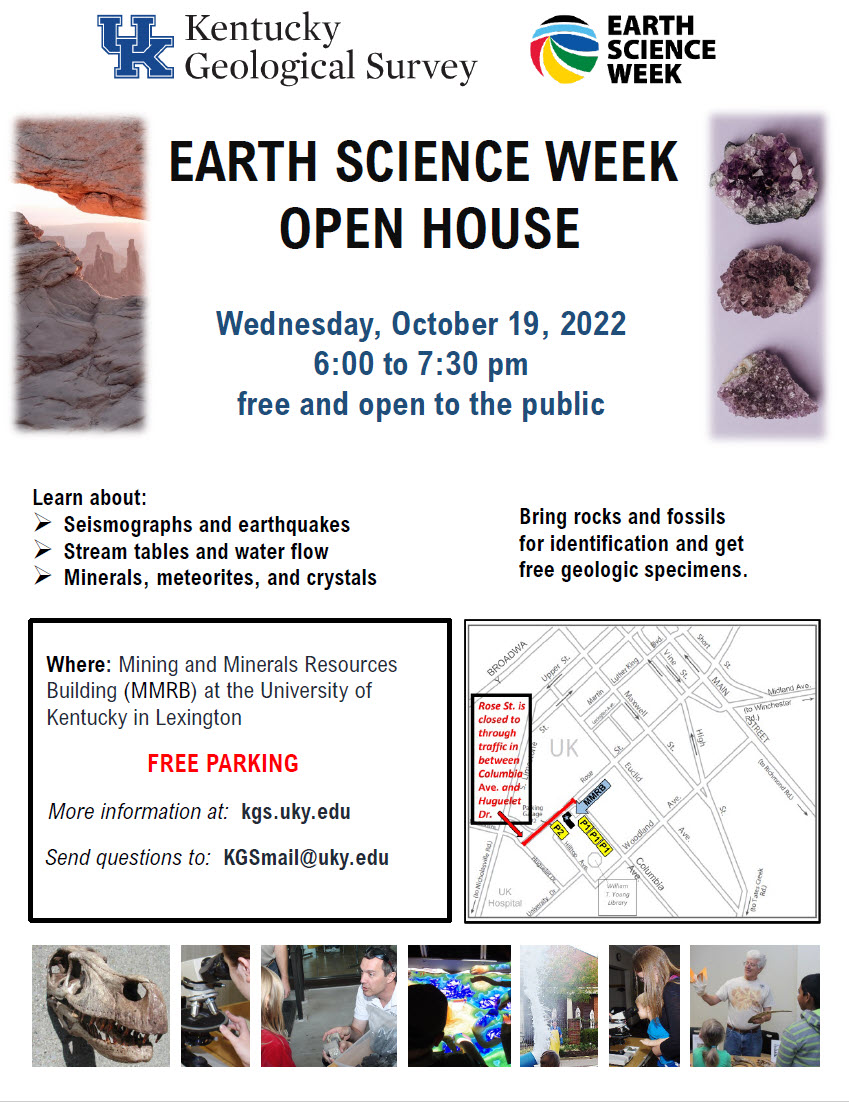 Parking is Free! Where to Park: