KGS Announces a New Internship Program, thanks to Dr. Paul Potter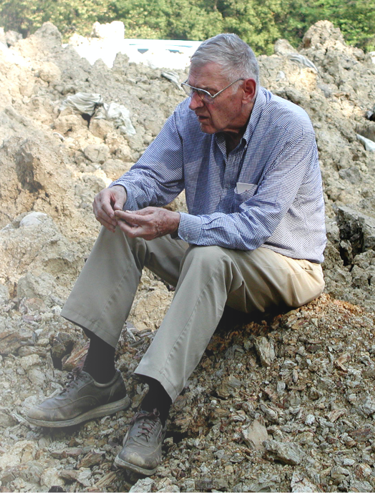 Established with a gift from the late Dr. Paul Potter, Kentucky Geological Survey's 10-week summer internship is now accepting applications for its inaugural program. The Paul Edwin Potter Internship Program will sponsor undergraduate and master's students interested in geology and related fields. The 2022 internship program is limited to University of Kentucky (UK) students; however, KGS plans to expand eligibility as early as next year.
The long-term goal of the program is to increase diversity and representation in the geosciences. As the program expands, KGS will implement targeted recruitment to students at HBCUs, like Kentucky State University, to build new pathways for student engagement with geology. Intern projects must focus on Kentucky issues, expose the students to new aspects of geoscience, and result in a predetermined research product.
The project will culminate with an internship showcase and presentations to KGS researchers, UK faculty, and their peers. The showcase will give the interns an opportunity to network with future colleagues, sharpen their presentation skills, and learn to convey complex scientific concepts.
This year, the program will fund six interns to work with KGS researchers on topics including 1. machine learning and sinkholes, 2. seismic wave data, 3. paleo-fluid and critical minerals, 4. mapping landslides with drones, 5. mapping environmental justice, and 6. improving soil radon maps with drones. These projects will expand the interns' skills in machine learning, lidar, drone use, GIS, or fluid inclusion analysis.
To apply, or to read more about the program, view our internship website. Follow the KGS on Facebook, Twitter (@KGSNews), and LinkedIn for updates on the program research and activities this summer. Contact kgspotterinternship@uky.edu for questions.