Rachel Noble-Varney Joins KGS as the Geoscience Publication Manager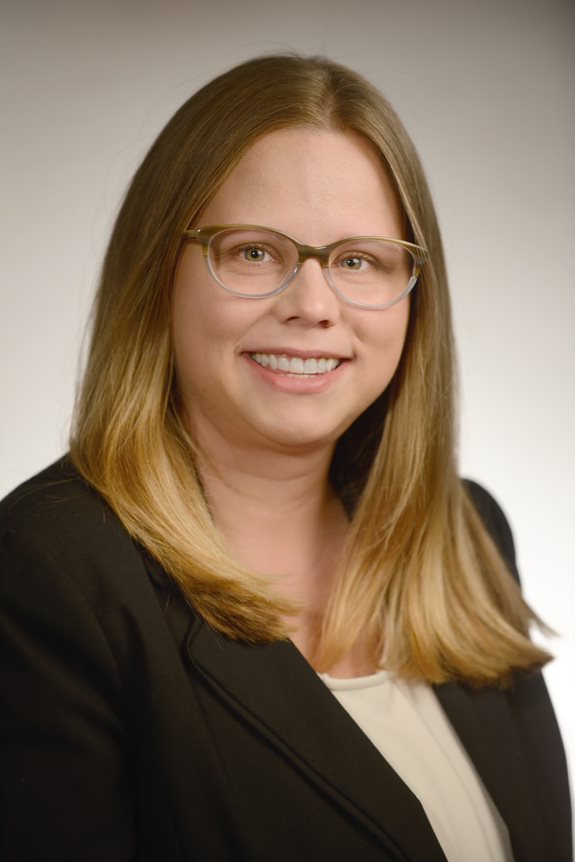 We're pleased to welcome Rachel Noble-Varney to KGS. She started her new role as the Geoscience Publication Manager in February. Rachel brings more than twenty years of experience in creative, technical, and academic writing and editing to KGS. A central Kentucky native, Rachel has an enthusiasm for the land, arts, and culture of the Commonwealth that informs her professional and scholarly interests. On an ideal weekend, you'd find her gardening, enjoying live music, or reading in the hammock. She lives in Lexington with her husband, Matt, their two daughters, and their aging pug, Henri.

Rachel has a master's in fine arts in creative writing from The Ohio State University and a bachelor of science degree in anthropology and sociology from Earlham College in Richmond, Indiana. She began her career working in nonprofit management at the Oregon Hunger Relief Task Force in Portland, Oregon, a city she still loves. After returning to central Kentucky, Rachel served as the assistant director for the Carnegie Center for Literacy and Learning in downtown Lexington, managing networks of AmeriCorps members and supervising literacy and literary arts programming.

Upon completing her MFA, in 2008, Rachel entered the world of higher education, working at Berea College as associate director of grant services. She also continued to work as an adjunct instructor, teaching poetry, business writing, composition, and interdisciplinary social science courses. Prior to joining KGS, Rachel worked as a Proposal Development Officer at the University of Kentucky, helping researchers to create and manage proposals for grants and research projects. She is also pursuing a PhD in geography through the University's Employee Education Program.

In her new role, Rachel will focus on the management of the publication process at KGS. This includes technical editing, as well as the development of proposals and articles. Rachel is passionate about collaborating with researchers to ensure their writing is an exciting and integral part of their work. Her time in the classroom, combined with her love of writing and research, help her understand the demands on researchers and the value of successfully communicating scientific findings. She is excited to help develop and share the findings of KGS researchers with KGS stakeholders.