Timothy Paton Joins the EARL Team
8/6/2021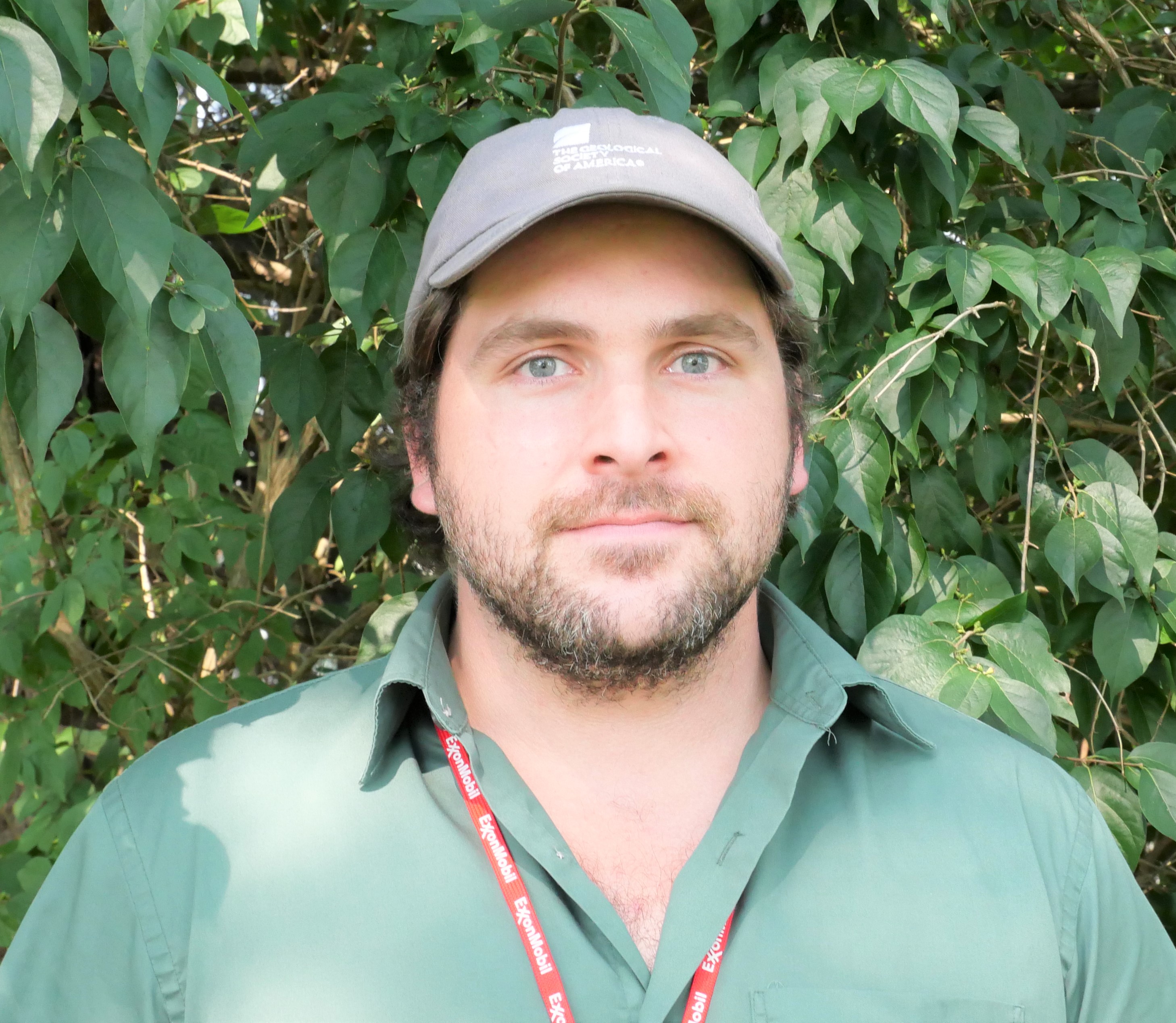 Timothy Paton began working as a temporary Geologist Research Technician at the Earth Analysis Research Library in July after moving to Kentucky from Tennessee. Paton has a bachelor's degree in geology and a bachelor's degree in ecology and evolutionary biology, both from the University of Tennessee. After completing his undergraduate work, Paton studied at the University of Cincinnati, where he obtained a master's degree in geology. His graduate work focused on stratigraphy, carbonate petrology, and geochemistry. Paton will work at KGS through the end of the fiscal year, after which he will return to the University of Cincinnati to pursue a Ph.D. in geology.
Paton chose a career in geology because he is fascinated by earth history and likes working in the field. When asked what he enjoys about being a geologist, he said "being able to work outside in nature and uncovering secrets about the history of Earth and the life that inhabits it. I particularly enjoy stratigraphy and understanding how organisms evolved and responded to changing environments through large spans of time." According to Paton, he's especially interested in his work at EARL because he previously worked on projects that involve the geology of Kentucky and surrounding areas.
Paton is part of the team working on the core photography project funded by the Institute of Museum and Library Services through the end of September. Paton organizes boxes of rock cores, digitally catalogs their lithologies, and repairs and replaces worn core boxes. Paton is also working with another KGS employee, Stephanie Vicroy, on a project funded by the U.S. Geological Survey's National Geological and Geophysical Data Preservation Program. For this project, Paton identifies mineral cores from the Tabb Fault System in the Western Kentucky Fluorspar District and determines their lithology for online dissemination. He's also involved with cataloging, rehousing, and scanning KGS's collection of 1,500 petrographic thin sections and preserving 1,500 boxes of mineralized rock cores from Kentucky, which will result in new lithologic data.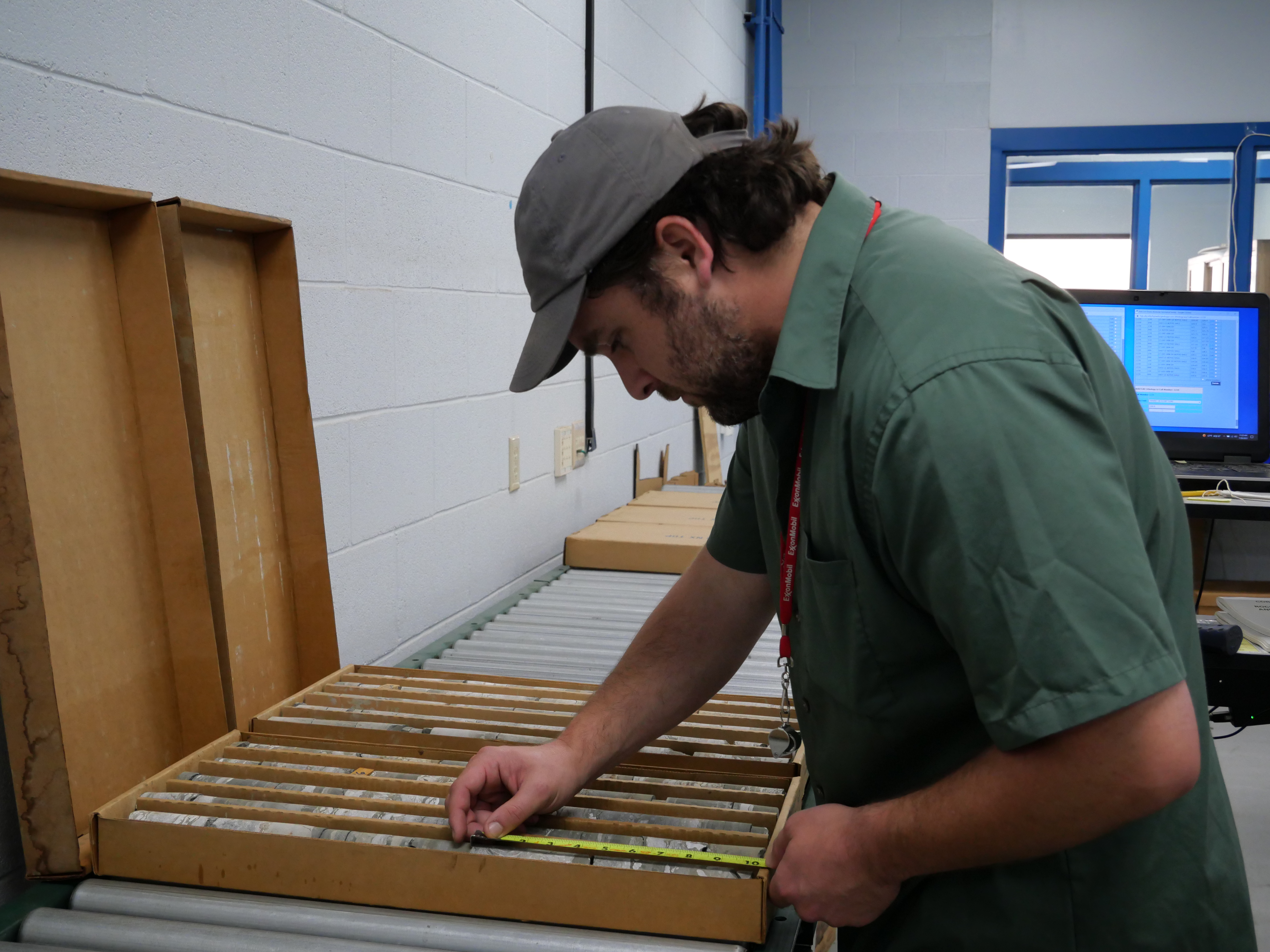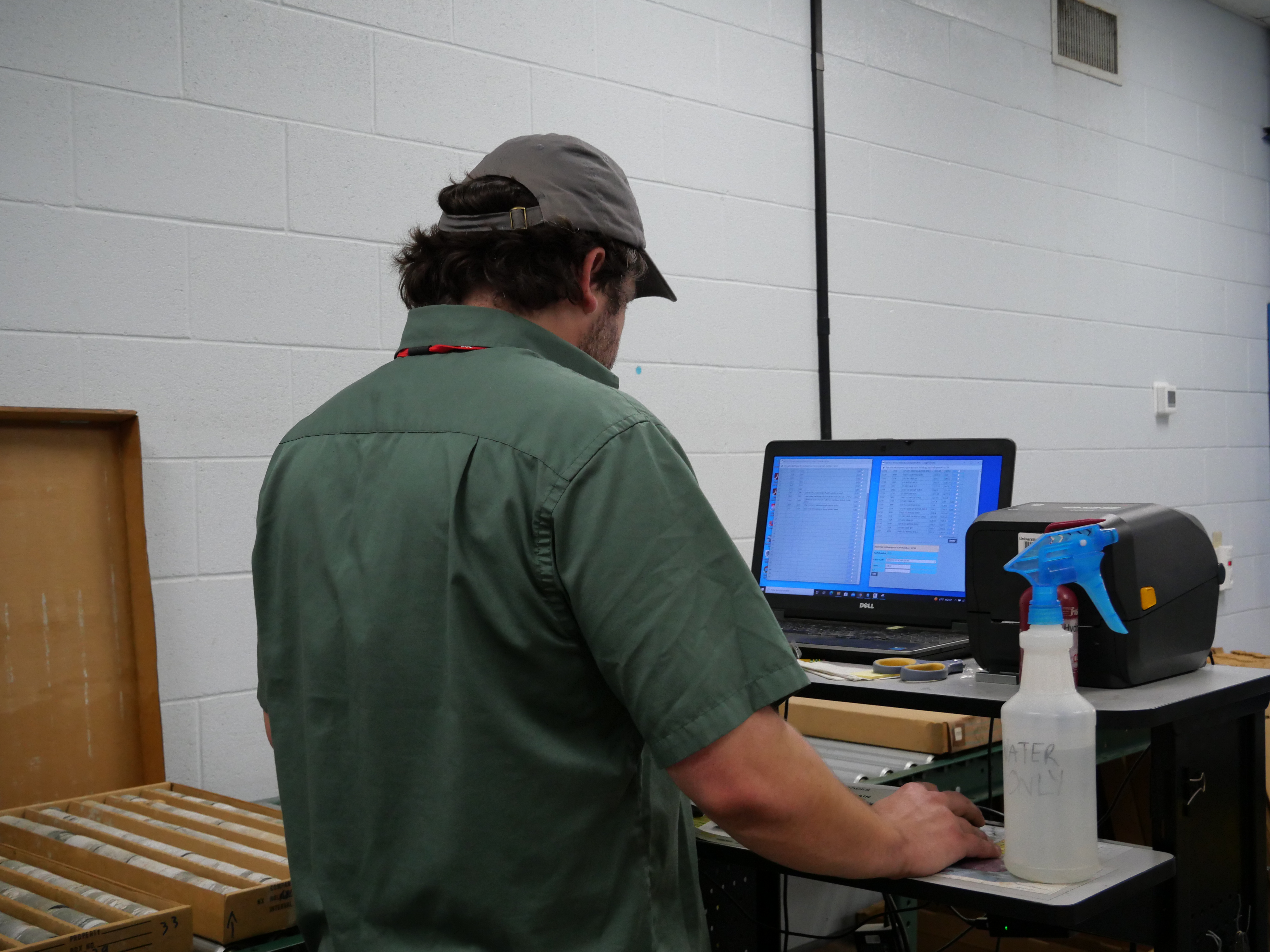 For the core photography project, Paton measures and describes photographed core and enters the information into the core photography database. The core photos and associated descriptions can be viewed via the KGS Rock Core Inventory Search.