Kentucky Geological Survey to Lead NSF Study of Karst Aquifers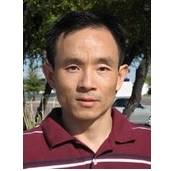 The National Science Foundation (NSF) has awarded funding to the Kentucky Geological Survey (KGS) at the University of Kentucky to lead a team of collaborative researchers from UK, the University of Arizona and the University of Iowa in an innovative project to study groundwater flow in karst aquifers. Karst aquifers are characterized by rapid, turbulent flow of groundwater through complex underground networks of fractures and solution conduits (caves).
These aquifers are present in many parts of the world underlain by soluble rocks and provide drinking water for millions of people. In Kentucky, where more than 50% of the state is underlain by carbonate rocks such as limestone, karst aquifers are used for public and private water supplies, contribute substantially to the flow in many surface streams and provide subterranean ecosystems that support a variety of threatened and endangered species.
The project will fuse complementary data to investigate the complex internal geologic structure of karst aquifers and the flow of water through them. Data from hydraulic tomography, river stage tomography, electrical resistivity tomography and water-tracing tests will produce a three-dimensional representation of a karst aquifer. In many ways, the approach is analogous to using a medical CT scan to investigate the internal structures and functions of the human body.
Junfeng Zhu, a hydrogeologist with KGS, is the principal investigator for the project along with co-principal investigator James Fox, professor of civil engineering at UK. According to Zhu, karst aquifers are especially vulnerable to contamination because water flows quickly through the conduits and fracture network, and because of the direct connection between groundwater in the aquifer and surface runoff from sinkholes and sinking streams.
"If we improve our understanding of a karst network, we can improve (our) ability to predict water flow, which in turn will help us better understand physical, chemical and biological processes affecting water quality and quantity," Zhu said.
Fox adds that the study area for the project — the Cane Run basin in Fayette and Scott counties of Central Kentucky — is a particularly appropriate choice because a karst aquifer supplies flow to Royal Spring, the primary source of drinking water for the city of Georgetown.
"We need new technology to provide a three-dimensional map of this aquifer and other karst aquifers in Kentucky," he said.
UK receives $421,000 of the total $1 million in project funding awarded by the NSF. Other UK researchers involved in the project include Chuck Taylor, Ben Tobin and Steve Webb of the Water Resources Section at KGS. UK graduate and undergraduate students will also be directly involved in the research and will benefit from participating in the research team's collaboration. Zhu and Fox also intend to recruit and engage STEM (science, technology, engineering and mathematics) students from the Kentucky Appalachian region to participate in a two-week summer learning workshop focused on karst and karst-related research.