Radon
Radon is a naturally occurring radioactive gas that is colorless, tasteless, and odorless. Radon exposure, detrimental to human health, is the second leading cause of lung cancer. There is a synergistic effect between radon exposure and smoking—people exposed to both radon and tobacco smoke are 10 times more likely to develop lung cancer. Kentucky leads the nation in the incidence of new lung cancer cases and lung cancer mortality.
Radon is derived from the decomposition of uranium in the soil and rock and is found in every region in the U.S. Different geologic rock units have varying concentrations of uranium, producing fluctuating amounts of radon. Residential radon concentrations vary widely by geographic area. Common uranium-bearing, high radon potential rock types in Kentucky include black shale and phosphatic limestones.
KGS and UK College of Nursing BREATHE program scientists combined more than 70,000 home radon test kit results with Kentucky's digital geologic map coverage to produce the most detailed statewide indoor radon potential map in the country.
Creating Geologically Based Radon Potential Maps for Kentucky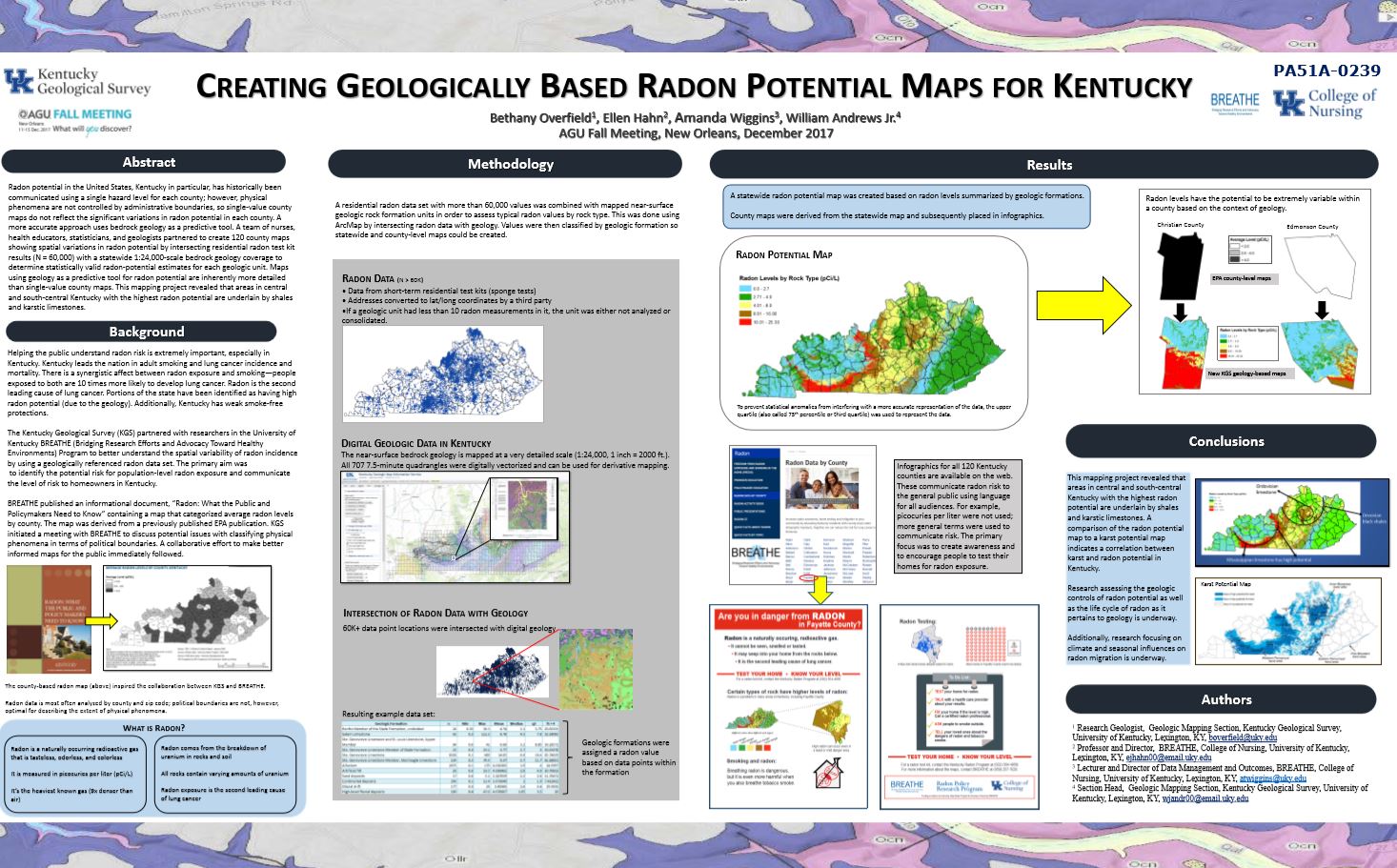 Using Geology to Communicate Radon Potential to the Public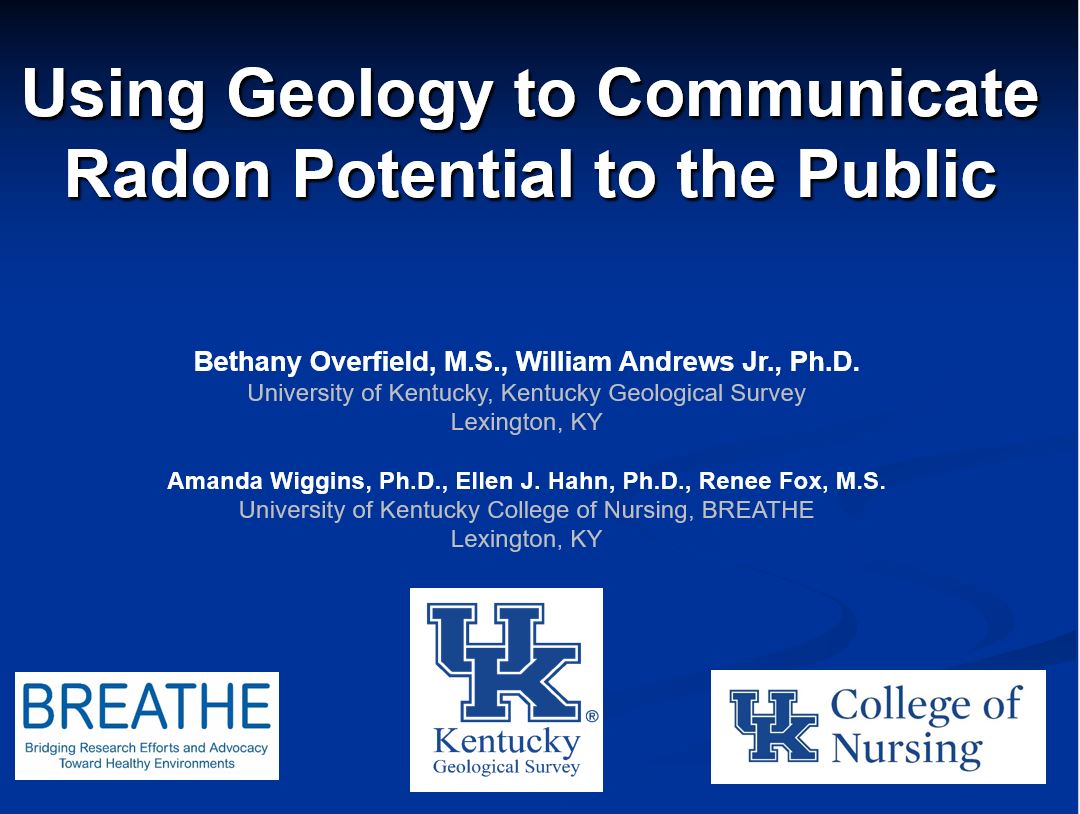 ---