Meteorite of the Month from the KGS Collection
(A monthly feature about rock, fossil, meteorite, and other specimens in KGS collections)
KGS maintains a large collection of meteorites, many of which can be viewed in the atrium of our building on the University of Kentucky campus. Our collection includes donations from the collections of the late William Russell, of Goshen, Ky., and the late William Ehman, professor of chemistry at UK.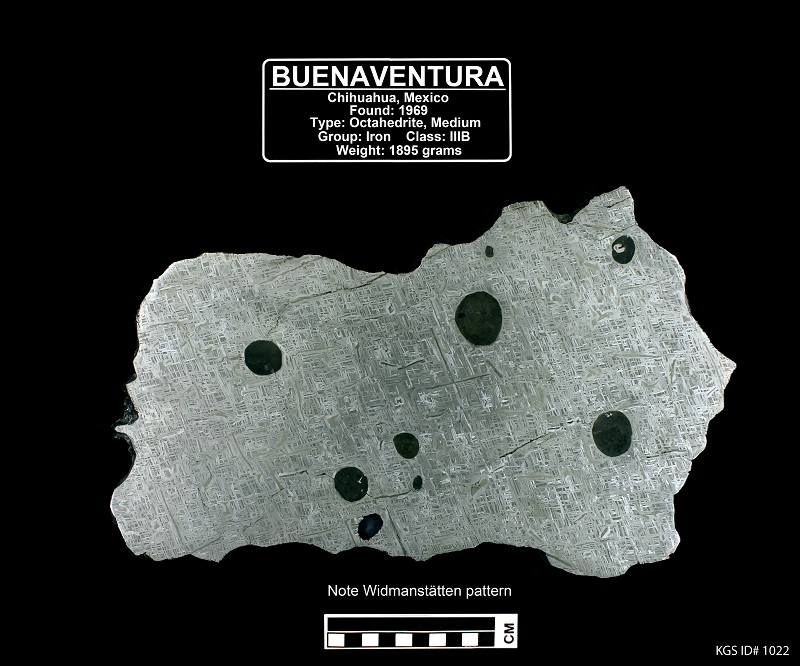 Among our specimens is a slice of the Buenaventura, Mexico, meteorite, found in 1969 near Buenaventura, Chihuahua, Mexico. It is a medium octahedrite, Class III AB iron meteorite, composed of two iron-nickel minerals, kamacite and taenite. (Encyclopaedia Britannica online has a good discussion of meteorite types.)
This specimen exhibits typical Widmanstatten patterns, which are interwoven bands of kamacite and taenite, formed by very slow cooling of the planetary material in the meteorite. The circular troilite nodules are rare iron sulfide minerals found primarily in meteorites.
More information about the Buenaventura meteorite is available at the website of the Meteoritical Society.
Watch our website for the future introduction of a new page featuring our meteorites.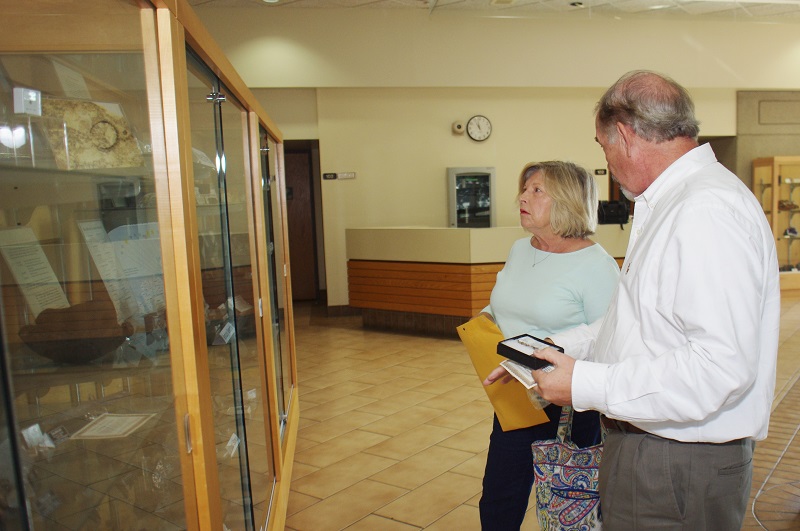 View all archived meteorites of the month from KGS collection