KGS specimen of the month: The Eagle Station meteorite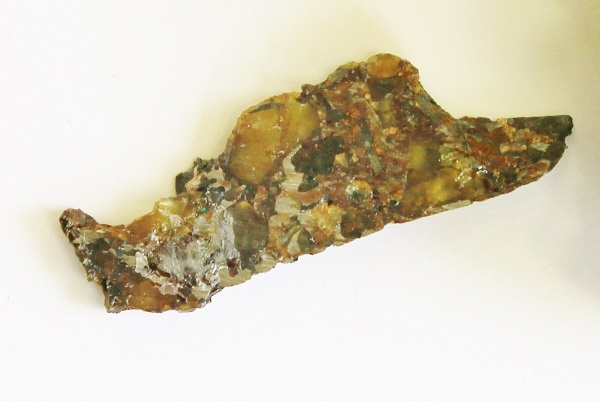 Three small pieces of the Eagle Station meteorite are housed in the KGS meteorite collection. Found in 1880 near the Carroll County, Ky., town of Eagle Station, these specimens came from the same parent meteorite, classified as a pallasite. At one time the meteorite was the only known example of the pallasite subclassification that came to be known as the Eagle Station Group. But the Meteoritical Society database shows that others have now been found in Alaska, Namibia, Russia, and Morocco.
Pallasites are a class of rare stony-iron meteorites with olivine crystals imbedded in an iron-nickel matrix. The photos shows how colorful this combination can be when viewed close up.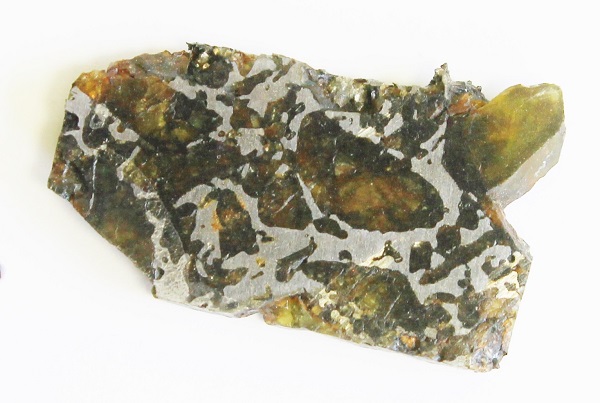 About 80 pounds of this meteorite has been recovered from several locations. Fragments believed to be a part of the same meteorite fall were also found at the Turner Mounds in the Little Miami Valley, Ohio.
These specimens were acquired by KGS in separate donations from the collections of the late William Russell of Goshen, Ky., and the late William Ehman, professor of chemistry at UK. They are in the KGS collection display cases in the atrium of the Mining and Mineral Resources Building on the UK campus; you can learn more about them in the online KGS Meteorite Database.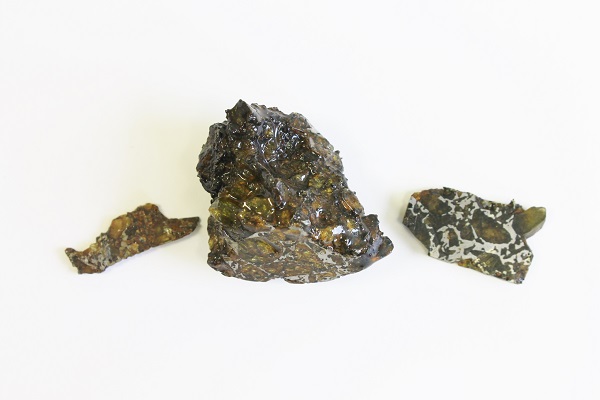 View all archived meteorites of the month from KGS collection