Transform educational services and your future with an action-oriented doctorate (Ed.D.) that builds on your experience as a professional who works in an educational organization and wants to make meaningful change. As a graduate of this program, you will be ready for the leadership challenges facing today's educational systems and institutions.
Program Summary
Fall 2024
Application Dates:
02/15/2024
Become a Change Agent
This challenging four-year program is designed for working education professionals who have already earned a master's degree and want to become more effective leaders in an educational setting (e.g., early care and education, P-12, and higher education). Graduates from our program become directors, assistant directors, school district leaders, administrative or academic deans, and other types of leadership roles in educationally-based organizations.

As a student in this program, you will:
Improve your leadership skills and develop strategies to create organizational change and organizational learning.
Apply theoretical concepts and frameworks to educational problems and identify best practices for addressing those problems.
Use action research to diagnose problems in educational settings, identify innovative solutions, and assess outcomes.
Develop a professional network of faculty and program alumni who will help you navigate problems in your organization.
Admission to the program requires
A graduate degree (M.A.) from an accredited college or university
A GPA of 3.5 or higher
A GRE verbal score of 150 or higher (500 or higher for GREs taken before August 2011)
A GRE analytical writing score of 4.0.
Two recommendations
At least 1 (one) from an academic reference, preferably someone who has earned a doctoral degree and serves in an academic institution. The recommendation should speak to your ability to successfully navigate doctoral level coursework and complete independent action research study.
At least 1 (one) from a professional reference who can speak to your ability to lead, work as a team member, creativity, ability to navigate systems, and manage change within an organization.

IMPORTANT NOTE REGARDING THE APPLICATION DEADLINE & START OF TERM
This program has Fall admission ONLY.
There are no Spring or Summer admissions.
February 15, 2024, is the application deadline for a Fall 2024 start.
Additional details on Educational Leadership application and admission schedule, may be
viewed here
.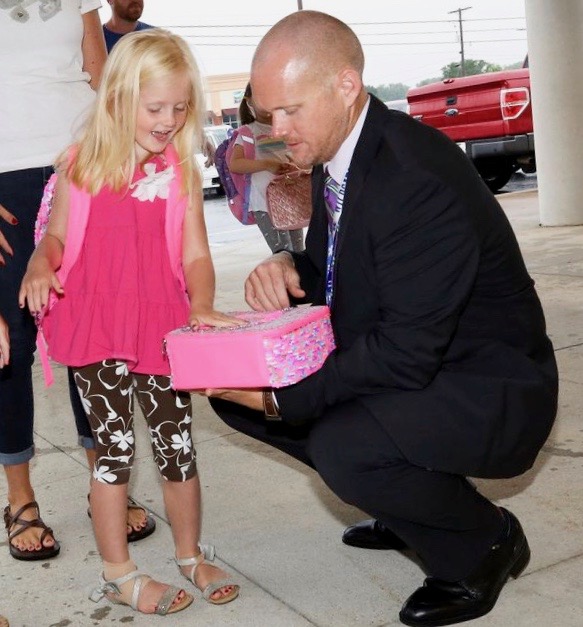 "Not only has the program given me an opportunity to collaborate with educational leaders from across the country, but it has also helped to change the way I think about addressing the challenges we face in public education."
Superintendent, Bullitt County Public Schools, Kentucky
Imagine Your Future
Elementary, Middle, and High School Principals
Elementary, middle, and high school principals oversee all school operations, including daily school activities.



Source: Bureau of Labor Statistics | Click the link for more info.
Number of Jobs
292,200
in 2021
10 Year Job Outlook
14,200
new jobs (average)
Work Environment
Principals work in public and private elementary, middle, and high schools. Typically, principals work year round.
Source: Bureau of Labor Statistics
Read More
---
Students Residing Outside of Kentucky
If you will live outside of Kentucky while completing your program, please check the Out of State Student page to confirm that the program can be offered in your state, and if relevant, that it meets professional licensure requirements in your state.