Discover evidence-based strategies to address your patients' and clients' specific nutrition needs as well as their toughest questions.  Connect with nutrition educators at the University of Kentucky to learn about nutritional approaches and practical culinary strategies to promote health.  This graduate certificate is designed for health professionals: physicians, nurses, physician assistants, physical therapists, and medical professionals in postgraduate training. 
Program Summary
FALL 2021
Application Dates:
07/23/2021
SPRING 2022
Application Dates:
12/6/2021
Expand Your Health Education with Nutrition and Culinary Tactics
The Graduate Certificate in Applied Nutrition and Culinary Medicine is an online, 12-credit program. Core coursework explores nutritional approaches to various disease states and practical culinary strategies to bridge dietary recommendations with application. Elective courses allow students to tailor their graduate certificate to the needs of their practice or discipline, while also presenting the latest research concerning drug and nutrient interactions, approaches to community program development, and the physiologic basis for (or against) various dietary supplements.
Application Requirements
CV
Personal statement

Please describe your career goals and how the graduate certificate in Applied Nutrition and Culinary Medicine would advance these goals (one page maximum, please).

Transcripts from all higher educational institutions attended.
TOEFL scores for applicants whose native langauge is not English.
A 3.00 or higher average GPA in previous undergraduate and/or graduate coursework.
Prospective students should have also completed basic biology and biochemistry courses.
Post baccalaureate students interested in graduate nutrition education that meet the prerequisite requirements will also be considered for admission.
News & Events
Healthy Habits for 2021: Recommendations by Dr. Jean Fry - Click to read UKNOW article.
Making health a priority has been a challenge during the pandemic, but good nutrition, physical activity and a healthy weight are protective factors against COVID-19. To reach your health-related goals this year, try these tips from Jean Fry, Ph.D, registered dietitian and assistant professor in the UK College of Health Sciences Department of Athletic Training and Clinical Nutrition.
Zoom Open House for Fall 2021 Enrollment - May 13, 2021. Time 6:30 p.m.
Join our faculty from the University of Kentucky's Applied Nutrition and Culinary Medicine Online Graduate Certificate for a Zoom Open House. Take the opportunity to learn more about the certificate and courses, interact with faculty and get answers to your questions. Contact Sara Police (sara.police@uky.edu) for the link to join this event.
Intestinal Microbiome: Care and Feeding For Your Health
Watch Applied Nutrition and Culinary Medicine instructors discuss this important topic on Kentucky health with Wayne Tuckson, M.D.
New Opportunities: Continuing Education (CE)
Physicians, Physician Assistants, Pharmacists and Public Health Professionals can earn 14 continuing education credit hours per course for Introduction to Culinary Medicine (DHN 599) and Nutrition and Chronic Disease (NS 689). View schedules and descriptions for these courses here.
Download the Applied Nutrition and Culinary Medicine CE Flyer for additional information.
Meet Our Teaching Faculty
Jessica Houlihan, MPH, MSPAS, PA-C
Courtney Luecking, PhD, MPH, RDN
Janet Tietyen Mullins, PhD, RDN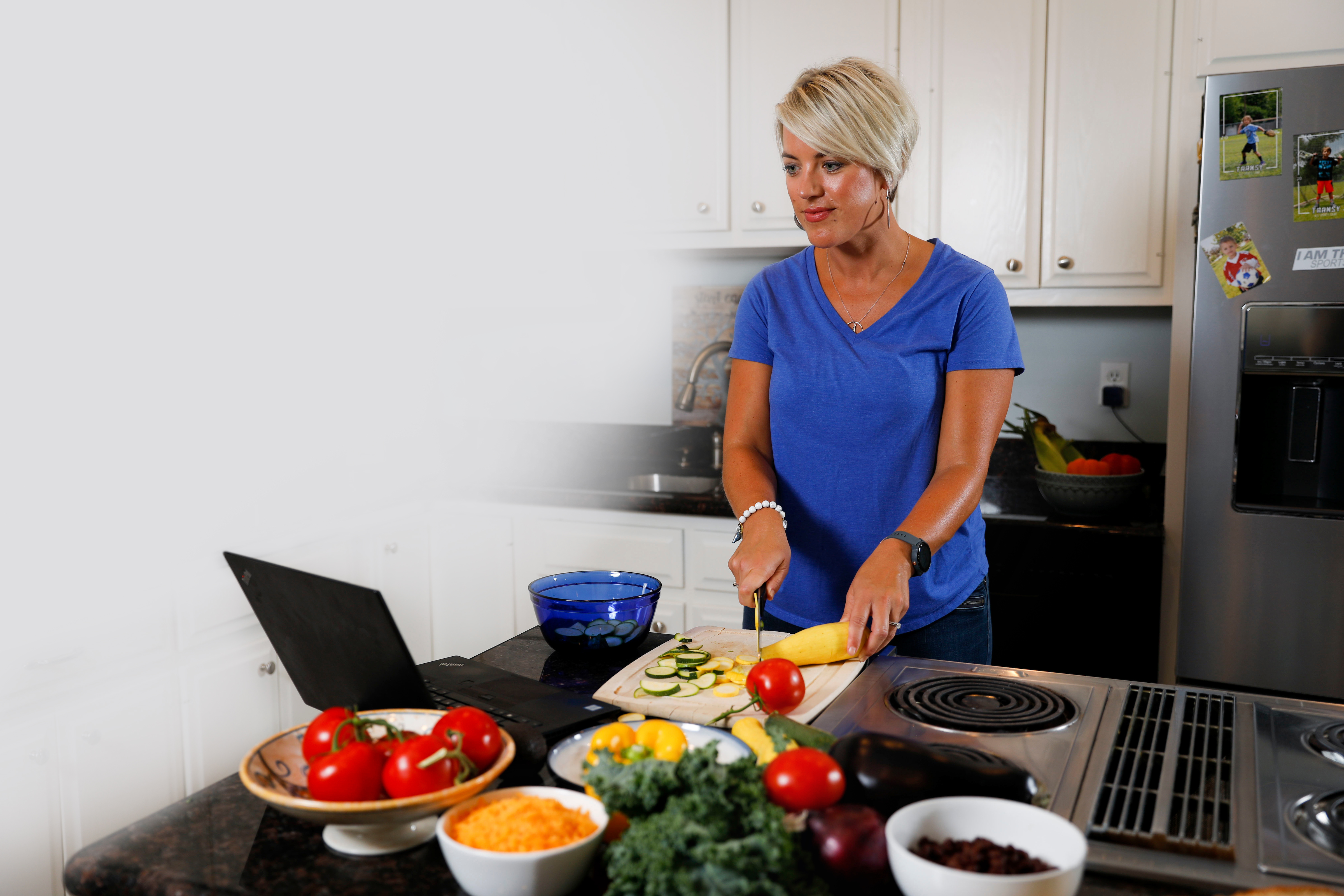 This graduate certificate is a product of the collaborative efforts of faculty in the College of Agriculture, Food and Environment, College of Health Sciences, and the College of Medicine, whose interest and dedication to bolster nutrition knowledge and culinary skills for health professionals is reflected in the rigor of the coursework.
Federal Financial Aid and Certificate Programs
Please note that federal financial aid is not available for certificate programs, but other financial resources may be available on the Financial Aid page.
---
State Authorization & Licensure
If you plan to complete a University of Kentucky online program while living outside of Kentucky, you should check the Out-of-State Students page to determine if the University of Kentucky is authorized to provide this program in your state of residence. If you plan to use the degree to seek licensure, you should also determine if the degree meets the educational requirements for licensure in your state.