Boost your skills to model, plan, operate and optimize electric power systems in the distributed and renewable energy sectors. The deployment of advanced technologies in power systems involving power generation, transmission and distribution sectors, has resulted in a need for power engineers with expertise. This new certificate welcomes professionals in government, private industry and academia to learn the latest technologies in power systems and build a strong credential in power systems.
Program Summary
SUMMER 2022
Application Dates:
04/9/2022
FALL 2022
Application Dates:
07/22/2022
Spring 2023
Application Dates:
12/9/2022
Advance Your Expertise in Power Systems.
The online Graduate Certificate in Power Systems is designed to provide students with the core knowledge and latest advancements in analysis, modeling, operation, control, optimization, and integration of renewable energies. In addition to being exposed to the various aspects of power systems theories, students will master the tools and techniques for planning, problem solving and operating power systems.

Course List
To fulfill the requirements of the graduate certificate in power systems, students are required to take four courses from the following list of courses, for a total of 12 credit hours.
All courses are 3 credit hours.
EE 537: Power System Analysis
EE 536: Power System Fault Analysis and Protection
EE 532: Smart Grid - Automation and Control of Power System
EE 535: Power System Generation, Operation and Control
EE 698: Special Topics Multi-Institutions
EE 641: Advanced Power Systems
EE 643: Integration of Distributed Energy Resources
EE 546: Electric Power System Fundamentals
EE 531: Alternative and Renewable Energy Systems
EE 539: Power Distribution Systems
EE 538: Power System Analysis II

See here for additional detail of course descriptions.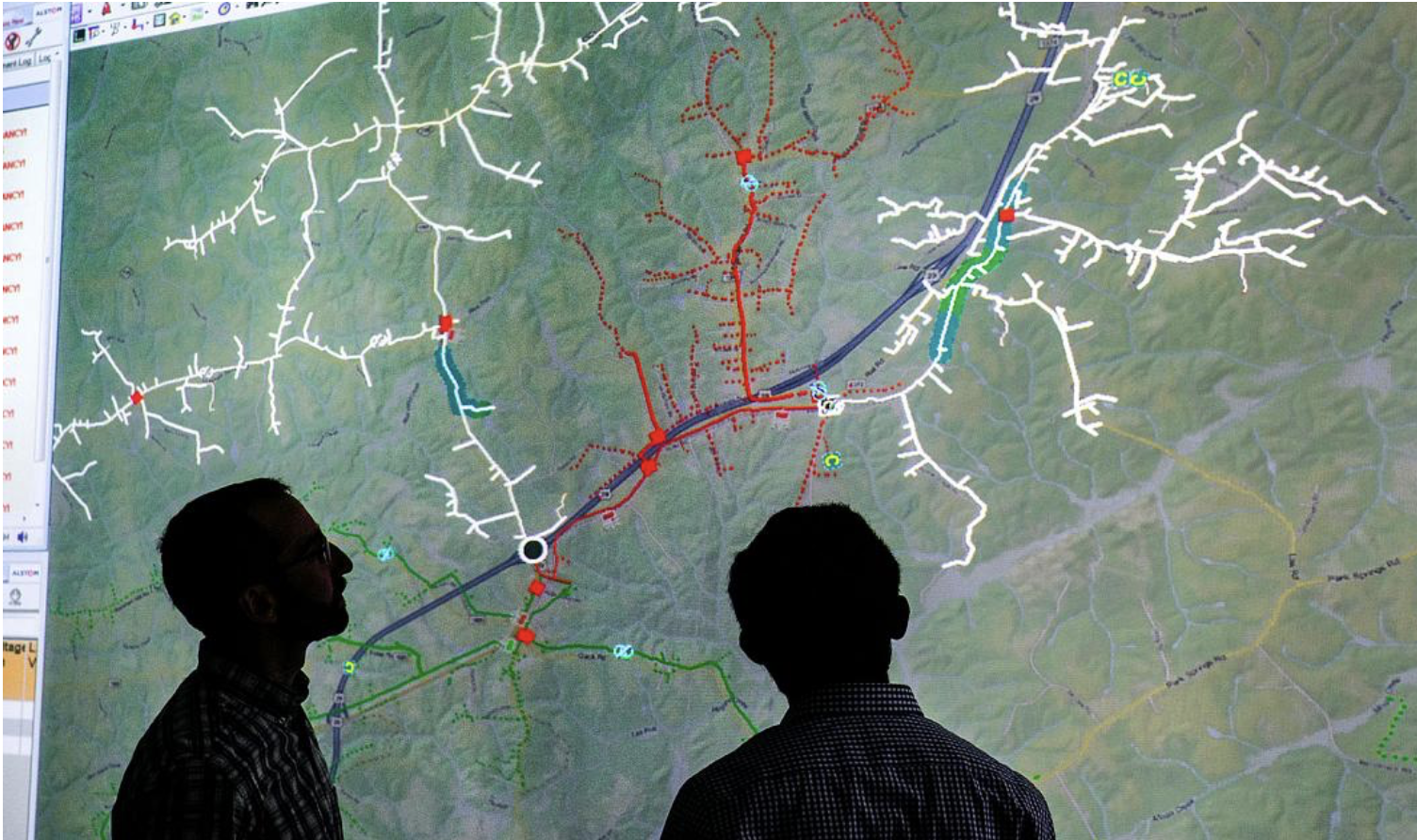 Find a promising pathway into the power engineering workforce. With increasing opportunities in power engineering workforce, there is ample incentive for non-power engineers to quickly learn and master the latest knowledge in power systems.
Admission Requirements
Students who already are or will be enrolled in a graduate degree program, or those who simply apply for Postbaccalaureate (non-degree) status in order to complete the certificate, are eligible to apply for admission.
The minimum requirements for admission to the graduate certificate curriculum are the same as those for post-baccalaureate status. A student is encouraged to apply and be admitted to the certificate curriculum prior to taking any classes that will be counted towards completion of the certificate.

Certificate Requirements
A student must maintain a minimum GPA of 3.0 in the set of courses required for completion of the graduate certificate.
Certificate curriculum courses taken at graduate level by a student (undergraduate or graduate) before being admitted to the certificate curriculum will count toward the completion of the certificate.
Graduate courses taken at other universities that are transferrable to UK may be counted toward the completion of the certificate at the discretion of the Certificate Director.
The curriculum of the certificate will consist of 12 credit hours, including four courses elected from a list of specified courses (listed above and seen here). Students can take appropriate substitute courses for the required courses at the discretion of the Certificate Director to fulfill the certificate requirements.
---
Federal Financial Aid and Certificate Programs
Please note that federal financial aid is not available for certificate programs, but other financial resources may be available on the Financial Aid page.
---
State Authorization & Licensure
If you plan to complete a University of Kentucky online program while living outside of Kentucky, you should check the Out-of-State Students page to determine if the University of Kentucky is authorized to provide this program in your state of residence. If you plan to use the degree to seek licensure, you should also determine if the degree meets the educational requirements for licensure in your state.