Dive into digital learning. Thrive in computing environments. Propel your school into the future with a graduate certificate in School Technology Leadership. Graduates of our program effectively use technology to promote digital learning.
Program Summary
Application Dates:
12/1/2019
03/15/2019
Start Dates:
01/9/2019
05/7/2019
Upgrade Your Skills
Prepare to harness computing technologies and enhance digital learning with this rigorous, online program that is designed for working educators. This graduate certificate will prepare you to:
Facilitate adult learning of technology.
Successfully integrate new technologies at the school, district, and state level.
Anticipate the legal, ethical, and social issues that arise with technology implementation in educational settings.
Coursework completed as part of this graduate certificate can be directly applied toward a graduate degree (M.Ed., Ed.S.) in Teacher Leadership. Admission to the program requires an undergraduate degree from an accredited college or university with a cumulative G.P.A. of 3.0 or higher. Experience working as an educator is recommended. Upon admission, all students are offered scholarships equivalent to 29% of tuition. The current tuition rate is $693 per credit hour.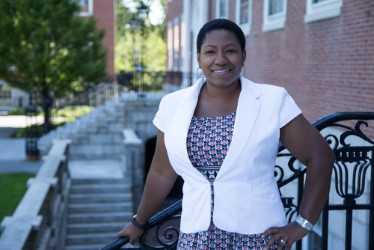 "My cohort developed a strong sense of community and took pride in being educational technology geeks. #DeepGeekSpeak."
Associate Dean of Online Assessment & Faculty Development, Regis College
State Authorization & Licensure
If you plan to complete a University of Kentucky online program while living outside of Kentucky, you should check the Out-of-State Students page to determine if the University of Kentucky is authorized to provide this program in your state of residence. If you plan to use the degree to seek licensure, you should also determine if the degree meets the educational requirements for licensure in your state.