Biomedical engineering is a discipline that advances knowledge in engineering, biology and medicine, and improves human health through cross-disciplinary activities that integrate the engineering sciences with the biomedical sciences and clinical practice. It includes:
The acquisition of new knowledge and understanding of living systems through the innovative and substantive application of experimental and analytical techniques based on the engineering sciences.
The development of new devices, algorithms, processes and systems that advance biology and medicine and improve medical practice and health care delivery.
As used by the foundation, the term "biomedical engineering research" is thus defined in a broad sense: It includes not only the relevant applications of engineering to medicine but also to the basic life sciences.
Why Pursue Graduate Studies at UK?
Biomedical engineering has existed at the University of Kentucky for almost 60 years. We started offering degrees in Biomedical Engineering nearly 30 years ago. Here is some of the things we offer our Biomedical Engineering graduate students:
-The Department of Biomedical Engineering is located within short walking distance of a major academic medical center with all six health sciences colleges and the full spectrum of academic colleges on a single campus. Few engineering schools have access to such colleges all so close by.
-Aided by its proximity, faculty within the department routinely collaborate with other departments in the Colleges of Engineering, Medicine, Dentistry, Health Sciences, Arts & Sciences and Pharmacy, as well as units such as the Markey Cancer Center, Magnetic Resonance Imaging and Spectroscopy Center, Saha Cardiovascular Research Center and Institute for Sustainable Manufacturing.
-Our alumni are highly respected in their fields, whether in academia, government agencies or industry.
-In 2014, the Department of Biomedical Engineering moved into renovated facilities with new labs, personalized study carrels, and access to a lounge reserved for graduate students.
-In April 2016, the department received a $7 million gift from Joe and Joani Halcomb to rename the department the F. Joseph Halcomb III, M.D. Department of Biomedical Engineering. The naming gift will add one endowed chair and two endowed faculty fellowships as well as fully-funded graduate fellowships to attract top graduate students and support their research.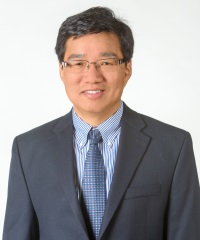 UK has the whole package—Colleges of Engineering, Medicine, Dentistry, Pharmacy, Health Sciences, Public Health, Nursing, Design, Fine Arts, Communication, Business, Arts and Sciences, Law, Education, Social Work, Diplomacy and International Commerce and Agriculture on a single campus. As a result, we provide a transdisciplinary environment that is crucial if we are going to advance science and technology and promote economic growth in a timely and socially relevant way.
Professor
Master of Science
The Master of Science degree provides students with a combination of experiences in basic research, design, development and practical applications. The M.S. program requires successful completion of 26 credit hours plus a thesis. In special cases, a non-thesis option consisting of 31 credit hours is available for students with significant previous research or design experience. Enrollment in the non-thesis option requires approval of the Director of Graduate Studies and must be requested within the student's first nine credit hours of graduate work.
Doctor of Philosophy
The Doctor of Philosophy (Ph.D.) is a research degree granted on the basis of broad knowledge of engineering applications in biology and medicine and an in-depth study in a specific area leading to a dissertation reflecting original and independent work by the candidate. Applicants to the Ph.D. program often have earned a master's degree, however we routinely admit exceptional students with a bachelor's degree directly into the Ph.D. program. Courses for advanced study are determined in consultation with an advisory committee and are tailored to the student's research direction and career plans.
---
Applicants for admission to the Graduate Program in Biomedical Engineering must meet the general requirements of The Graduate School and are expected to hold a baccalaureate degree from an ABET accredited engineering program or its equivalent. Applicants with baccalaureates in other disciplines are considered on a case-by-case basis.
Admission to the biomedical engineering graduate programs normally requires a GPA of at least 3.0 on a 4.0 scale for all graduate and undergraduate work.
Additional application materials include:
A Curriculum Vitae
A statement describing your reasons for wanting to pursue graduate education in Biomedical Engineering
Letters of recommendation from three (3) faculty members who are familiar with your academic record.
Satisfying the above requirements does not guarantee admission to the biomedical engineering graduate program. At the same time, admission decisions are made by considering all aspects of an application without regard to minimum grade/score requirements alone. Applications are reviewed by a committee of BME Faculty on a rolling basis.
For students who do not have an engineering degree, please refer to our FAQ on our website.
The GRE is not required for admission into this program Fall 2022 - Fall 2024
Applicants must meet the Graduate School admission requirements.
Application Deadlines
Fall: July 22
Spring: December 9
---
Biomaterials and Tissue Engineering
Development and testing of regenerative biomaterials and tissue engineering strategies for controlling cellular events based on an understanding of pathology and physiology.
Biophotonics
Development and application of diffuse optical spectroscopy/tomography for diagnosing and therapeutic monitoring of various diseases.
Cardiovascular and Neural Control
Combination of experimentation and computational modeling to understand cardiac rhythm dynamics and brain function.
Cellular and Musculoskeletal Biomechanics
Ranging from the whole body to tissue to cellular levels, computational and experimental approaches are being used to understand and manage musculoskeletal disorders and bone quality and to investigate the effects of fluid mechanical forces on vascular cells.
---
Imagine Your Future
Biomedical Engineers
Biomedical engineers combine engineering principles with medical sciences to design and create equipment, devices, computer systems, and software.



Source: Bureau of Labor Statistics | Click the link for more info.
Median Salary
$88,550
per year in 2021
Number of Jobs
19,800
in 2021
10 Year Job Outlook
700
new jobs (average)
Work Environment
Most biomedical engineers work in manufacturing, universities, hospitals, and research facilities of companies and educational and medical institutions. They usually work full time.
Source: Bureau of Labor Statistics
Read More
Similar Occupations
Source: Bureau of Labor Statistics
Agricultural Engineers
Architectural and Engineering Managers
Biochemists and Biophysicists
Chemical Engineers
Electrical and Electronics Engineers
Materials Engineers
Mechanical Engineers
Physicians and Surgeons
Sales Engineers
---