Ranked as one of the best PhD programs in the nation and one of the top-ranked programs at UK, the Graduate Program in Communication offers the only doctoral communication program in the Commonwealth. The National Research Council's 2010 report ranks the University of Kentucky's College of Communications and Information Studies PhD program as high as seventh among the 83 Communication doctoral programs in the nation. The NRC report is in addition to the 2004 report from the National Communication Association, which ranked the Health Communication graduate program sixth in the nation. The Program operates at the college level and benefits from the involvement of each of the college's units. Masters and doctoral degrees are offered in Media Studies, Interpersonal Communication, and Health Communication. Considerable development has also occurred in two emerging areas, Risk Sciences and Instructional Communication. At any given time, a combination of fifty master's and doctoral students are active in the communication graduate program. Both teaching and research assistantships are available to students. Typically, all students accepted into the program are fully funded.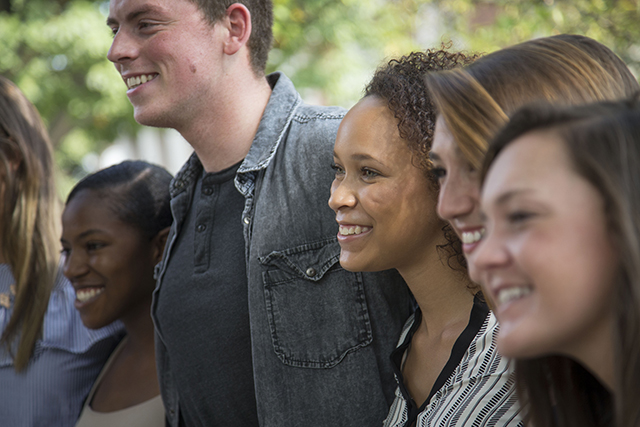 Thank you for your interest in pursuing a graduate degree in communication at the University of Kentucky.  I am thrilled to represent such a prestigious program!  We are extremely proud of our faculty and students as their hard work and ingenuity have made our program one of the premier places to study in the nation.  You will find we promote the pursuit of individual scholarly interests through collaboration with faculty members and colleagues across related disciplines.  I welcome you to apply to the University of Kentucky and wish you the best with your graduate education!   Dr. Bobi Ivanov, Associate Dean for Graduate Programs in Communication and Information For More Information Contact : GradComm@uky.edu
Associate Dean Graduate Programs in Communication
Master's Program Description
The M.A. program requires that every student become familiar with the important theories and concepts and the principal investigation methods used to expand knowledge of communication. All students are required to complete 30 credit hours to complete the Master of Arts degree. Students will be required totake 12 core credit hours consisting of Communication Theory (CJT 651), and Communication Research Methods (CJT 665), plus Statistics 570 (or its equivalent as determined by the Associate Dean for Graduate Studies). In addition, all students will be required to take either Interpersonal Communication (CJT 631) or Mass Communication (CJT 608 or CJT 645). Students may choose from either the Plan A (Thesis option) or Plan B (non-thesis) options to complete their Masters degree requirements.
Doctoral Program Description
The Ph.D. program emphasizes communication as a social science. Graduates are prepared for university positions and careers in government, the media and other organizations as researchers, consultants and policy makers. Students must demonstrate general knowledge of communication across various contexts, as well as competence in a core area of specialization. Current core areas include health communication, information studies, instructional communication, media and mass communication, risk and crisis communication as well as strategic and organizational communication.
Master's or Doctoral Application Requirements
CV

Please upload your most recent resume or CV.

​Personal Statement

​Briefly answer each of the following questions as individual essays:

​​What topics, problems or areas of communication do you plan to investigate in your graduate program?
What in your educational or professional background has prepared you to enter the Graduate Program in Communication at the University of Kentucky?
Why did you select the Graduate Program in Communication at the University of Kentucky as the program appropriate to your immediate and ultimate career goals?
Which faculty do you believe offer the closest match to your interests and educational needs?
What demonstrates your suitability for graduate student in our program? Build an argument for your admission.

Assistantship Application (optional - you may upload a blank document, if you do not intend to apply for assistance)

​Although all of our applicants are automatically considered for assistantships, please describe your previous teaching experience. Be sure to include specific coursework and other qualifications.

​Three letters of recommendation

Our admissions committee requires that the recommender upload a separate letter of recommendation that supplements the letter of recommendation common form.
The GRE is not required for admission into this program for the 2021-2022 academic year.
Application Deadlines
​Fall: January 5
---