The online Master of Heritage Resources Administration combines historic preservation theory and practice with public administration and management to prepare graduates for leadership positions in public agencies, nonprofit organizations, and private cultural resources management firms.   The Master of Heritage Resources Administration is a collaborative effort between the Department of Historic Preservation and the Martin School of Public Policy and Administration.
Program Summary
Fall 2023
Application Dates:
07/21/2023
Spring 2024
Application Dates:
12/8/2023
Become a leader in cultural heritage management.
Advocating for the protection and use of heritage resources often requires administrative and management skills that are not part of the training of most heritage professionals. This 36 credit hour program was created to meet the needs of practitioners who must not only learn about cultural and historic resources, but who are also responsible for leading the organizations that ensure the long-term viability of those resources. The curriculum introduces students to core historic preservation content, including historic preservation law, architectural history, and historic preservation planning, while also teaching skills that are essential for success in leadership positions, such as nonprofit management, financial management, and strategic planning.
Admission Requirements
Official academic transcripts.
CV.
Personal statement.
Writing sample.
- The writing sample may be drawn from previous academic work or professional work. Samples of creative work, such as design or photographic portfolios, may be used to fulfill this requirement as well.
Three (3) letters of recommendation.

Curriculum
CORE COURSES
Total of 27 credit hours required.
HP 601: Introduction to Historic Preservation.
HP 602: Historic Preservation Law.
HP 617: Historic Preservation Planning.
HP 675: Architectural History for Preservation Practice.
PA 661: Financial Management of Nonprofit Organizations.
PA 662: Nonprofit Management.
PA 642: Public and Nonprofit Organizational Theory and Behavior.
PA 602: Strategic Planning and Organizational Change.
PA 681: Capstone in Public Administration.

ELECTIVES
Total of 9 credit hours. Select 3 from the following list.
HP 510: Cultural Landscapes and Preservation.
HP 511: Sustainable Development and Heritage.
HP 613: Historic Structural Systems and Building Materials.
HP 615: American Settlement Patterns.
HP 670: Rethinking Preservation: Ethics, Public Policy and Heritage Resources.
HP 672: American Roadside Architecture.
HP 677: Kentucky Architecture as American Architecture.
HP 609: Urban Revitalization in the United States.
PA 631: Public Financial Management.
PA 632: Public Funds Management.
PA 696: Legal Issues in Public Financial Management.
PA 663: Grant Planning and Management.

Students have the option of pursuing a 2 year or a 4 year degree plan. The tables reflect the chronology of courses and electives for the respective plans..
It is strongly recommended that students meet with advisors to develop a course strategy that suits their schedule and interests.
2 year Degree Plan

4 Year Degree Plan
---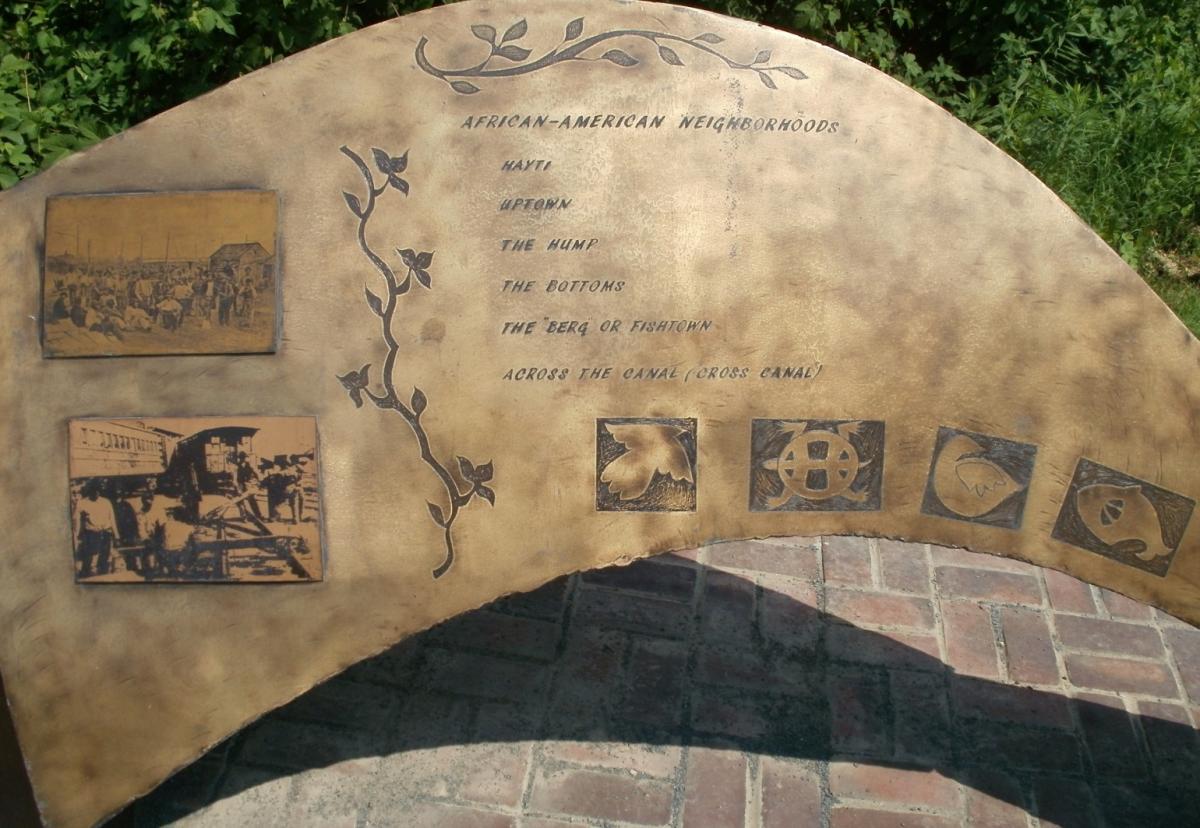 Title of Work: Truths that Rise from the Roots Remembered
Artist name: Jerome Meadows
Location: Alexandria, Virginia Year Dedicated: 1995
Photo: Douglas Appler
---
Students Residing Outside of Kentucky
If you will live outside of Kentucky while completing your program, please check the Out of State Student page to confirm that the program can be offered in your state, and if relevant, that it meets professional licensure requirements in your state.