Become a highly-skilled manufacturing engineer with advanced technical knowledge and capabilities to drive success of organizations. With this advanced degree, you can lead sustainability efforts and incorporate innovative technologies that are smarter, faster, and more efficient for your organization. 
Program Summary
FALL 2023
Application Dates:
07/15/2023
Spring 2024
Application Dates:
12/1/2023
CREDITS AND COST - MASTERS PLAN A THESIS OPTION
CREDITS AND COST - MASTERS PLAN B NON-THESIS OPTION
Engineer Your Success
Designed for the working engineer or manufacturing professional, this program allows you to complete courses online as your schedule permits. As a graduate student in Manufacturing Systems Engineering, you will learn from world-class faculty and complete courses that will prepare you for a career in management as a manufacturing engineer, industrial engineer, or systems engineer. Our program is committed to furthering sustainable manufacturing and focuses on total lifecycle product design. As a graduate of our program, you will:
Identify, investigate, analyze, and solve manufacturing problems in all stages of production.
Communicate technical concepts to a wide-variety of audiences in written and face-to-face formats.
Deploy the knowledge, skills, and attitude required for designing, manufacturing, and managing products, processes, and systems more sustainably and ethically.
100% Online
This program was designed to fit into your busy schedule. There are no prescribed class times and you control your course load for each semester.
Application Requirements
Please note: Our program operates on an different application deadline cycle than the University. Please be sure to apply by the deadlines listed on this page.
A bachelor's degree from an accredited college or university in engineering or a related field with a cumulative GPA of 2.8 or higher.
CV/Resume
Personal Statement - addressing your area of interest in the field of manufacturing and how this degree will support your career aspirations
Three Letters of Recommendation (Supply email addresses and we will contact your references for letters).
The GRE is not required for admission to this program.
Classes You'll Take
*non-thesis plan of study
MFS 606 - Global Issues in Manufacturing (3 credits)
MFS 605- Modeling Simulations and Control Manufacturing (3 credits)
MFS 613 - Sustainability, Ethics and Leadership in Manufacturing Organizations (3 credits)
MFS 505 - Modeling of Manufacturing Processes and Machines (3 credits)
Manufacturing Specializations Electives (9 credits)
Other Electives (tailored to your unique interests) (9 credits)
Meet Virtually With A Program Advisor
Schedule a virtual meeting with a program advisor to discuss your specific situation and ask questions about the Manufacturing Systems Engineering program.
Career Possibilities
Graduates from our program hold leadership roles in the following areas:
Product design
Manufacturing process modeling
Sustainable manufacturing
Lean manufacturing
and other areas
Tuition Assistance
Our program offers the opportunity to apply for a Graduate Assistantship position. Please contact the program director if interested. There are also graduate-level fellowships available from both the College/Department level and the University level. Fellowships offer the opportunity for tuition scholarships, and/or stipends. Learn more
International Students
If you reside outside the U.S., please be aware international students have unique deadlines for this program:
Fall semester- March 15
Spring semester- August 15
See what our graduates are saying about our program:
Featured above: Ivan Butler, International Space Station Sustainability; Eric Wooldridge, Director, Additive Manufacturing Center of Excellence, Professor; Kelly McCauley, Planning Manager, Wild Turkey Distillery.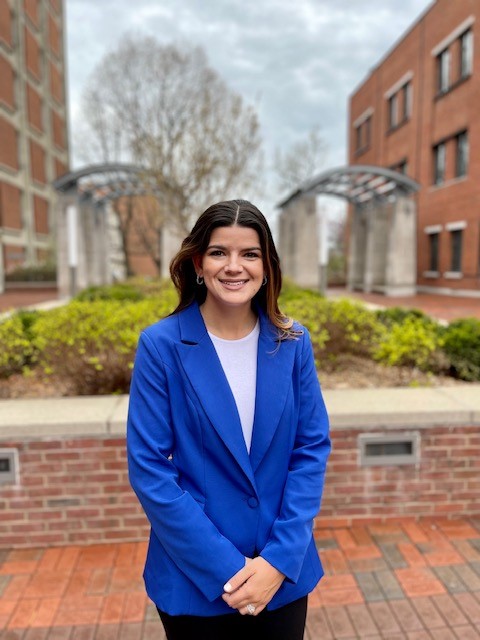 "The University of Kentucky's MFS program was crucial to my career's preparation and successes as this program did not limit me to a classroom. Each professor and class encouraged me to seek applicable 'real-life' scenarios with each topic. I always left class excited about my new found curiosities in manufacturing and eager to see how I would be exposed to them in my future career path."
MS in Manufacturing Systems Engineering
Students Residing Outside of Kentucky
If you will live outside of Kentucky while completing your program, please check the Out of State Student page to confirm that the program can be offered in your state, and if relevant, that it meets professional licensure requirements in your state.