Build on your current knowledge and expertise in nursing and begin your path towards a management position! The Master of Science in Nursing in Healthcare Systems Leadership program is based on the MSN Essentials and builds on the student's current nursing proficiencies. Graduates that complete this program will have a comprehensive understanding of the discipline of nursing in order to engage in higher level practice and leadership in a variety of settings and to commit to lifelong learning.
Program Summary
Fall 2023
Application Dates:
02/15/2023
An ideal option for those interested in a career in nursing management or current entry or mid-level managers.
Students complete a series of courses that prepare them to function as change agents in multi-dimensional roles in their organization and community. The curriculum will emphasizes leadership effectiveness in micro and meso organizational/systems/settings, evidence-based management, quality/safety, information management expertise, and strategies to make organizational changes.

MSN courses are offered on-line. Graduates will be primed to:
1. Lead change to improve quality outcomes
2. Advance a culture of excellence through lifelong learning
3. Build and lead collaborative inter-professional care teams
4. Navigate and integrate care services across the healthcare system
5. Design innovative nursing practices, and
6. Translate evidence into practice (AACN, 2011, The Essentials of Master's Education in Nursing)
Admission Requirements
The Master of Science in Nursing in Healthcare Systems Leadership program builds on a student's undergraduate degree, and prepares the individual for advanced practice nursing in a chosen specialty. Research utilization, evidence-based practice, and leadership are emphasized throughout the program. Applicants to the master's degree program must meet the minimum requirements of the Graduate School, as well as the following requirements of the nursing program:
Minimum undergraduate grade point average of 3.0 on a 4.0 grading scale
Baccalaureate degree in nursing from a school accredited by a nationally recognized organization and goal statement
Three references
An interview
Unencumbered RN licensure required in/for the state where clinicals take place.
Goal statement
Scholarly written work
Current vita/resume
Click here for more detailed criteria and instructions on how to apply. Final admission recommendations are made on a competitive basis.

Plan of Study
Course descriptions are available at the University Registrar's Bulletin (Course filter using NUR).
---
Navy Lieutenant Pursues Lifelong Dream Through Online Nursing Program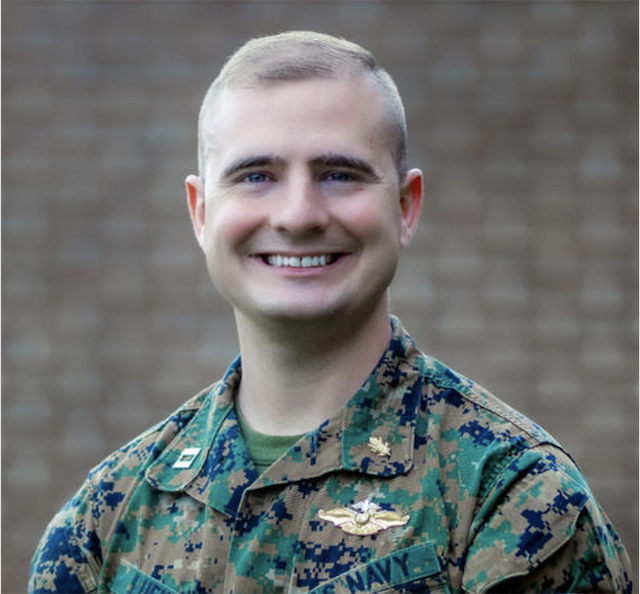 "The Master of Science in Nursing Healthcare Systems Leadership online program allows me to become a Wildcat while serving my country in operational and deployed settings all around the world," Lt. Lueke said. "By expanding my knowledge in health care systems, I can help accomplish the mission of the hospital's leaders while advocating for the goals and needs of nursing managers."
For students like Lt. Lueke, UK's online programs are essential for furthering their education. With more than 80 degrees and certificates offered 100% online, UK is here to support the achievement of wild ambitions, no matter the location, no matter the goal.
---
Students Residing Outside of Kentucky
If you will live outside of Kentucky while completing your program, please check the Out of State Student page to confirm that the program can be offered in your state, and if relevant, that it meets professional licensure requirements in your state.