Gain the skills and credentials needed to shape the future of population health through data-driven decision making. Attain our nationally-ranked Master of Public Health degree, with a Health Systems and Policy Analytics concentration from the University of Kentucky.  Now offered fully online! 
Program Summary
Fall 2022 (SOPHAS deadline) - Domestic Students
Application Dates:
07/1/2022
Fall 2022 (SOPHAS deadline) - International Students
Application Dates:
02/1/2022
Analyze. Predict. Decide.
The all-online Master of Public Health (MPH) with Health Systems & Policy Analytics concentration is designed for individuals seeking to enter or expand their knowledge of this growing field of practice. This future-ready degree prepares graduates to work as health care analysts in public and private settings. The UK College of Public Health is nationally-ranked by US News and World Report, and offers the premier population health education in Kentucky. An MPH from UK carries with it the name recognition of Kentucky's flagship research university. Online students learn from the same world-class faculty who teach on campus, and benefit from a wide alumni network of public health professionals working in organizations like the Centers for Disease Control and Prevention, the National Institute for Occupational Safety and Health, nationally-known health care systems, top research universities, and leading clinical research organizations.
MPH Admissions Process

STEP 1: Apply to the online MPH program using SOPHAS by July 1.
• Select MPH in Health Systems and Policy Analytics-ONLINE.
• SOPHAS is used as the primary application for the MPH program. Your admission decision will be made using this application
STEP 2: Apply to the UK Graduate School following your SOPHAS application decision.
• The UK Graduate School application is secondary and used to enroll you as a graduate student at the university.
• All information received from your SOPHAS application is sent to the Graduate School by the College of Public Health.
• When completing your application for the Graduate School, you can upload the documents you used for your SOPHAS application, or you can submit blank sheets of paper.

Academic Requirements
Minimum undergraduate GPA of 2.75
If prior graduate work, a minimum graduate GPA of 3.0
See additional information here.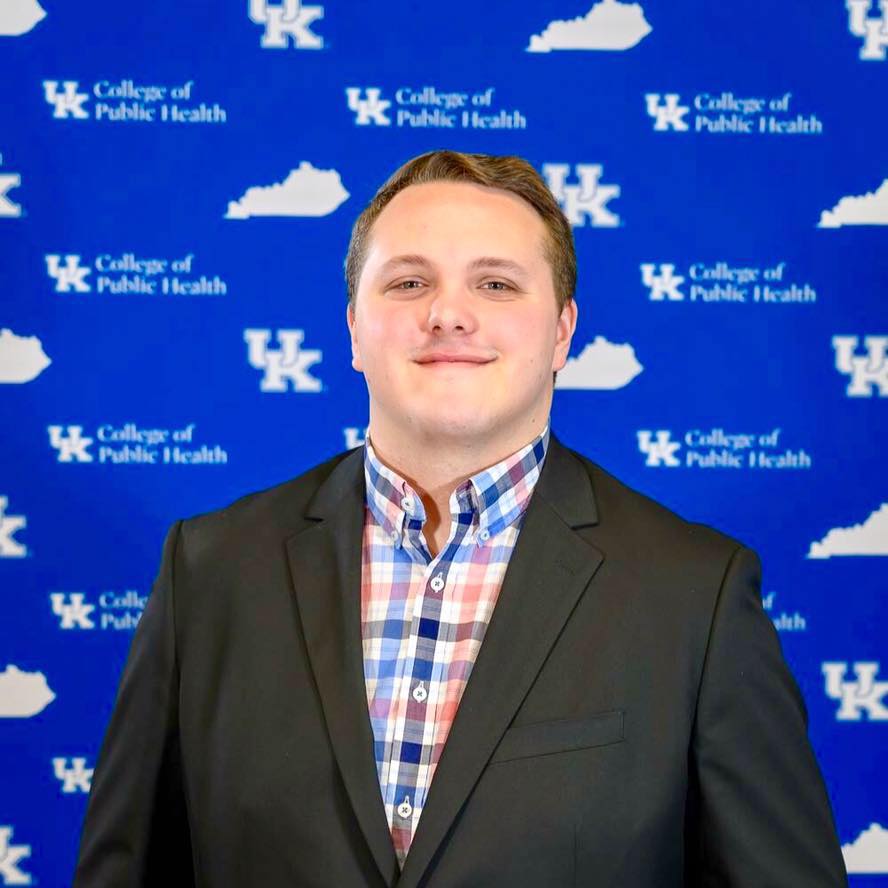 "The MPH with a Health Systems & Policy Analytics concentration is useful because health systems and health policy shape population health. Earning an MPH from the University of Kentucky has given me the ability to assess, design, and implement effective programs and policies at all levels. I'm now ready to tackle public health problems." - Dakota Halbert
About Our Program:
The MPH with a concentration in HSPA is designed to train public health practitioners to leverage healthcare "big data" for decision- and policy-making. Built on a foundational understanding of public health and the health care delivery system, this curriculum will provide the skills necessary to support the delivery of evidence-based practice. Completion of this program will prepare students for health policy analyst careers in government agencies, health care delivery systems, or related organizations.
The jobs:
Health policy analysts improve the health of entire populations by leveraging data and making policy recommendations necessary to build health systems with affordable access to care for all people.
Related job functions: public health informatics management, health care strategic planning
Where are the jobs?
· Federal, state, and local government · Non-profit organizations · Community health clinics
· Hospitals and health care systems · Health insurance companies · Lobbying firms
Skills needed for success as a health policy analyst:
· Qualitative and quantitative reasoning geared toward health systems
· Critical thinking to solve complex problems in health systems
· Emerging use of technologies and computational tools for health care "big data"
· Presenting complex information about health systems
The value:
The MPH at UK is ranked among the top 25 Most Affordable programs by MPHOnline.org. Tuition for the online MPH is $700 per credit hour, no matter where you live, with financial aid options available. And with an accelerated curriculum, you can be career-ready in as little as 24 months.
---
State Authorization & Licensure
If you plan to complete a University of Kentucky online program while living outside of Kentucky, you should check the Out-of-State Students page to determine if the University of Kentucky is authorized to provide this program in your state of residence. If you plan to use the degree to seek licensure, you should also determine if the degree meets the educational requirements for licensure in your state.