The Theatre minor is open to students from any college with a passion for acting and/or theatre design and production. 
Careers
UK Theatre and Dance produces a full main stage production season annually including dance and musical theatre productions. Whether you assist with scenic, light, costume or sound design, or let your talents soar on stage, there is a practicum section that will help you gain the hands-on experience to reach your artistic and professional goals. The Department of Theatre and Dance regularly hosts renowned guest artists for residencies and master classes.
Theatre offers courses in:
Acting
Playwriting
Directing
Set Design
Costume Design
Technology
Theatre Studies
Lighting Design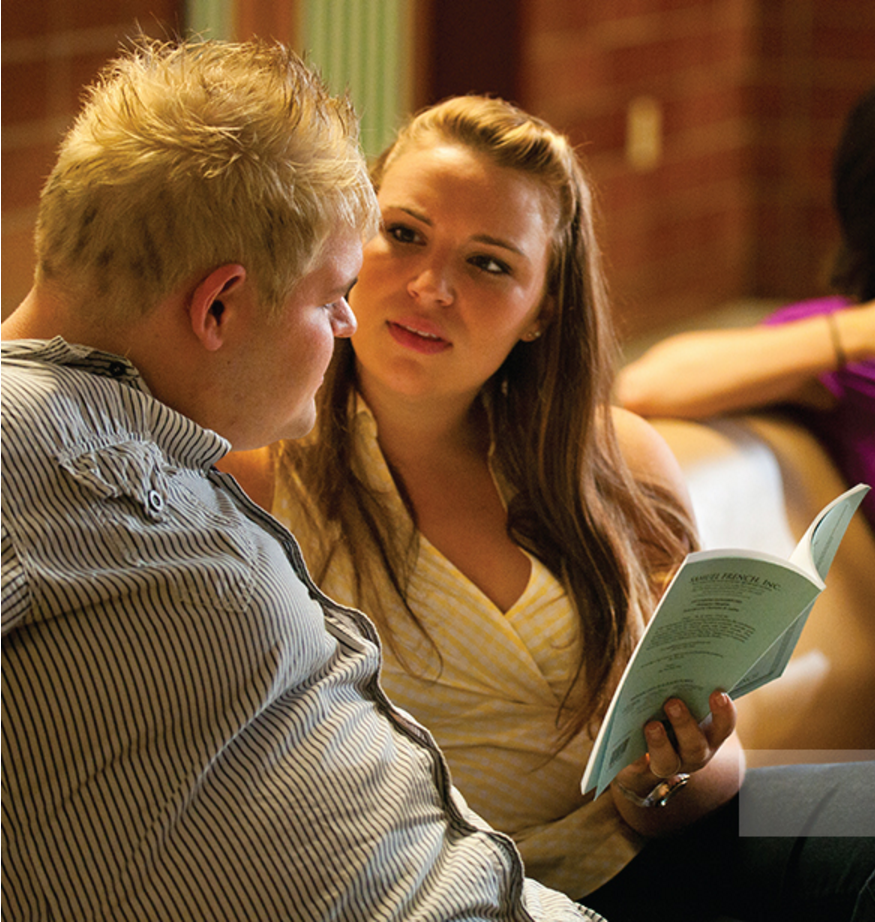 "When I began my college search, I thought I wanted to attend a small university where I would be able to develop close, personal relationships with my peers and professors. I did not realize that this was possible at a flagship university until I visited UK. Here, I am able to be a part of a small community within my major while still being a part of the legacy that comes with being a Wildcat."
Theatre and Family Sciences
Classes & Requirements
What You'll Study
Students in the Department of Theatre and Dance receive the highest caliber training--whether their passions are onstage or backstage--and our success is proven through the success of our alumni nationwide. The department's rich history and tradition, going back over 100 years, ground our programs with the consistency and reputation to excel in a competitive marketplace. Our faculty are committed to helping our students to develop to their fullest potential and ensure that their college experiences are exceptional.
Check Out Our Current Season
---
Minor Requirements
Choose one course from the following:

TA 110 - Theatre: An Introduction
TA 120 - Creativity and the Art of Acting
TA 126 - Acting I: Fundamentals of Acting
TA 150 - Creativity and the Art of Design and Production

TA 390 - Theatre Practicum
Theatre Electives
Every Theatre minor is required to complete at least 15 hours of Theatre electives. At least six of these must be at or above the 300-level. The focus areas are Performance, Design and Technology, Playwriting, and General Theatre Studies.
---