Leverage your skills on leading-edge technologies to address the emergent need for digital fluency and design savvy across disciplines. Digital literacy and good design can enhance the vitality, effectiveness, and impact of any project. Discover how to establish a resonant online presence to capitalizing on the availability of "DIY" software and tools. Digital design and literacy online is increasingly essential for entrepreneurs and creatives alike.
Program Summary
FALL 2021
Application Dates:
07/1/2020
SPRING 2022
Application Dates:
11/15/2021
Harness the Power of Design
This 12 credit hour program offers a suite of courses that can serve students and professionals, allowing enrollees to harness the power of design technologies for their professional growth and personal use. The program requires students to successfully complete four of five courses that can be taken in any order. These include:
Students will learn how to read and create powerful images, cultivate a message using various online platforms, and use digital techniques to fabricate three-dimensional prototypes. Upon completion, students will be able to engage the digital world with confidence.
Scholarship Opportunities
WORK READY KENTUCKY SCHOLARSHIP PROGRAM
This certifcates qualitifes for the Work Ready Kentucky Scholarship program. This scholarship program provides free tuition for students interested in fields like healthcare, manufacturing, construction, logistics and business/IT. It's designed to be fast so adults can get in and get out and either get a new job or just have more opportunity at their current job.
Eligibility requirements apply. KHEAA Eligibility requirements can be viewed here.
Additional questions, contact Michia Brangers, Admissions Counselor, UK Online at Michia.Brangers@uky.edu or (859) 562-2446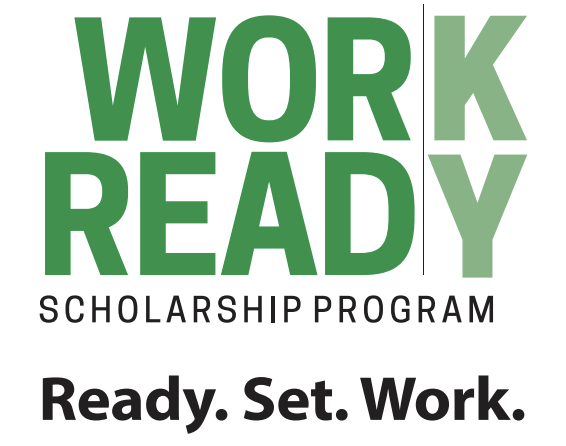 ---
Federal Financial Aid and Certificate Programs
Please note that federal financial aid is not available for certificate programs, but other financial resources may be available on the Financial Aid page.
---
State Authorization & Licensure
If you plan to complete a University of Kentucky online program while living outside of Kentucky, you should check the Out-of-State Students page to determine if the University of Kentucky is authorized to provide this program in your state of residence. If you plan to use the degree to seek licensure, you should also determine if the degree meets the educational requirements for licensure in your state.