The Secondary STEM Education program emphasizes the content knowledge needed for secondary STEM teachers to be successful. Earn a double major in STEM Education and content major (i.e., mathematics, physics, chemistry, earth science, physical science, computer science) with secondary teaching certification (grades 8-12) in one or more state-certifiable STEM subjects in just 4 years (120 credit hours).
Careers
Grow Your Future
STEM PLUS: Preparing Leaders for Urban/Rural Schools is an undergraduate certification program housed within the College of Education and the STEM Education Department. It represents a unique transdisciplinary approach to teacher education and is the first STEM Education major in the United States.
Career Opportunities in STEM Education
Armed with means to capitalize on cultural and linguistic diversity as a way to make STEM knowledge and skills relevant and useful for all students, STEM PLUS graduates will champion STEM educational equity which may allow all students to use STEM productively in their daily lives to achieve personal goals, participate as active citizens, and to develop the STEM skills necessary for access to modern opportunities in their global technological society.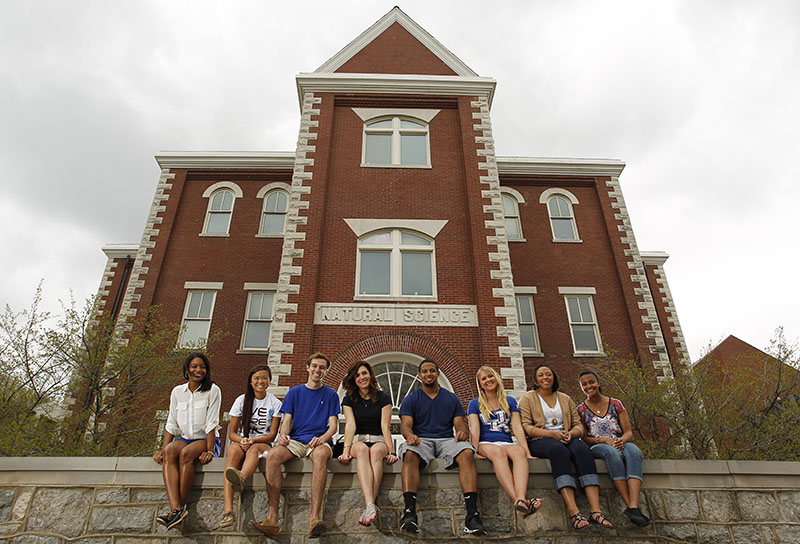 At UK, you will find a College of Education rich in tradition and focused on innovation. Each of our graduates has a unique story to tell and continues to Inquire, Innovate and Inspire.
What You'll Study
Core curriculum and teaching methods in your chosen field: Mathematics, Physics, Chemistry, Computer Science, or Earth Science.
---
To graduate from the College of Education, a student must: 1) complete all specific program requirements as listed in this Bulletin; and 2) meet all requirements of the College of Education admission/retention/completion policy. Because most students are pursuing both a UK degree and a state educator license (certificate), it is extremely important that advisors are consulted frequently to be sure that the best selection of courses is made to meet both requirements.
---
Enhancing Your Time at UK
There are countless ways to "see blue." on campus, but the best way to maximize your journey at the University of Kentucky is by engaging in an Education Abroad opportunity.
This will allow you to gain a global perspective and enhance future employability. As you take the first step towards investing in your future, we encourage you to take advantage of all the opportunities UK has to offer. Take a look at some of the options UK Education Abroad & Exchanges office suggests to complement your major! #SeeBlueAbroad
View Major Advising Page
---