Top Toot- Rebecca Freeman!
Top Toots" Advisor Recognition
March 31, 2020
Please join us in celebrating
Rebecca Freeman
as the UK Advising Network's "Top Toots!" honoree for this week!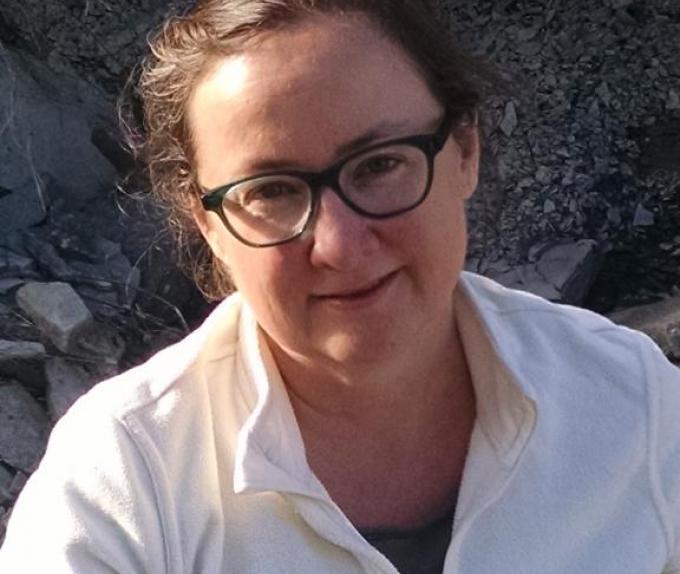 What is your current position, and how long have you been in that role?
Rebecca Freeman, Assistant Professor. I have been at UK for 9.5 years, but I started as a Lecturer, and am in my fifth year as an Assistant Professor. I am also Director of Undergraduate Studies in my department, as well as the sole faculty advisor for the department.
What is your educational and professional background (e.g. previous professional roles, degrees, etc.)?
I am a paleontologist with a PhD from Tulane University in New Orleans. I also went to Murray State (BS) and University of Missouri (MS). I was an instructor at Tulane for many years before returning to Kentucky, where I grew up.
What professional accomplishments are you most proud of?
Probably trying to stay as up to date with teaching technology as possible! I taught with chalk and a chalkboard the first semester I taught, and have adapted to LOTS of new things along the way. I am always trying to figure out what is next, and try to be an early adapter. Right now, I am investigating the possibilities of a very interactive online-only "book" for my students that they wouldn't have to buy. A Coronavirus project, maybe? I was amused to overhear students speculating about the ability of faculty to adapt to online teaching, and happy to hear that they didn't have any doubts about me!
What do you enjoy most about your current position?
Interacting with people, especially students! I especially love it when students come by after the semester is over to talk to me even when I am NOT their professor. I have saved every note or card that I have been given over the years and I keep them in a box in my office.and
​Why are you a member of the Advising Network?
I get a lot of useful information and it has helped me become a better advisor. Also being a professional advisor is kind of my "fantasy job" in my head, especially when I have lots of advising appointments to squeeze in between all the classes I teach, not to mention appointments with the students in the classes, and a line of "drop-ins" at the door. (Although I know that, in reality, many professional advisors also teach classes, and probably have the same problem.) I like it that there is this whole network of people who have advising and student success as their central focus and who are ready to give advice about advising.
​What is one tip that you have for new (or seasoned!) advisors?
Let the students talk! It's so easy to start rattling off ideas, resources, and other information, but it's also easy to overwhelm them with too much information. I have to remember to take a deep breath sometimes.
Do you have any other interesting facts or information about you that you would like for us to highlight?
I'm a bit of a late-life bloomer as there was a major time gap between my MS and PhD. My life has been decidedly non-linear, and that's something I always try to emphasize to the students. UK provides a good education, and while life doesn't always go as planned, having that education gives you the flexibility to adapt and try new things!