Chirs Williams's photos from New Zealand North Island in the Taupo/Turangi region.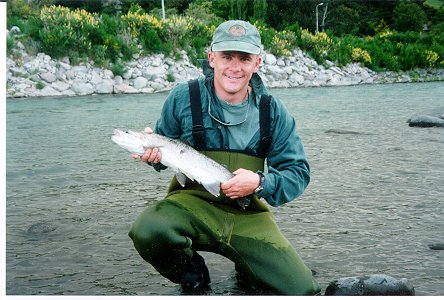 Chris Williams with 4.5 lb rainbow from the Tongariro River, North Is, New Zealand. My first NZ fish! Note the hat!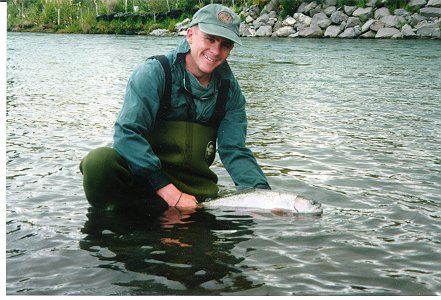 releasing the abovementioned fish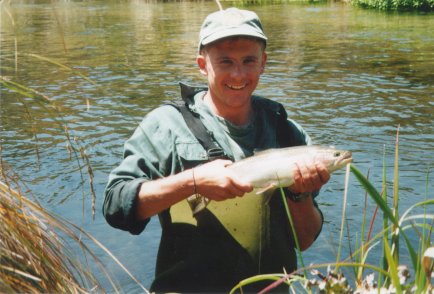 3.5 lb rainbow from the Rangataiki River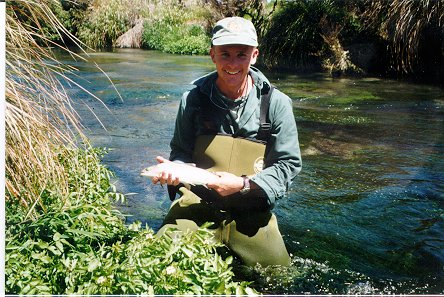 2.5 lb rainbow from a small tributary on the Rangataiki River. Took about 30 casts and 5 fly changes before I finally hooked up to this fish! Very exciting stuff.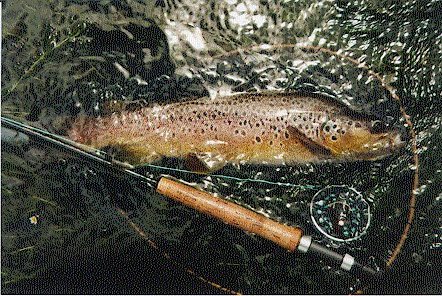 3.5 lb brown from the Rangataiki River on a Royal Wulff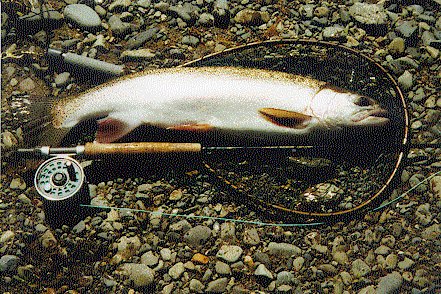 6 lb 60 cm rainbow from the Tauranga-Taupo River, my biggest fish ever!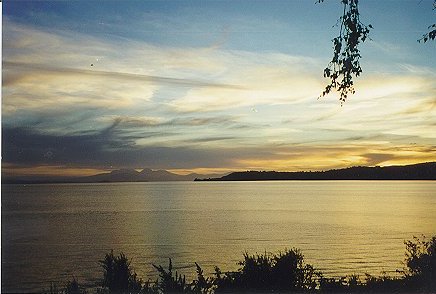 sunset over Lake Taupo