It's Here!
by L.J. DeCuir
| | | |
| --- | --- | --- |
| Southeastern Tailwater | Whether you are fishing for Trout on one of our Southeastern tailwaters or one of our many lovely mountain streams, are searching for Smallmouth, Bass, Stripers or just some Panfish for the table you will find that the Southeastern U.S. has one of the widest varietys of experiences available to the flyfisher. Southeastern Flies now makes tying and selecting the right fly for the conditions of the Southeastern U. S. much easier. | Mountain Stream |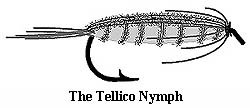 Hundreds of flies that Work in the Southeast

Detailed tying instructions

Tips for fishing the flies

For the beginner & expert alike

Quick cross reference by type, use, etc.
---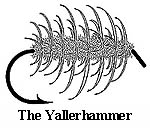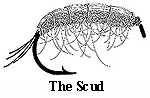 Whether you are looking for a traditional Southeastern Fly like the Yallerhammer, a good scud pattern to use on a tailwater, or any of hundreds of other dry flies, wet flies, nymphs or streamers this is the book for you.

If you'd like to see some examples of the book's contents drop by the Fly Tyer's Desk section of my Homepage for a sampling of some of the flies found in the book.
---

Southeastern Flies,
is now in stock
and at $12.95 (plus shipping & handling) you're looking at a real bargain!
To order from the Publisher Call:
1-800-247-9437 Ext. 152

If you'd like to order an autographed copy on the WWW drop by:
EZFLYFISH.COM
---
If you'd like to order a personally autographed copy
mail $16.20 to cover the book including 1st Class postage & handling to:
L.J. DeCuir, 129 Evergreen Ln., Knoxville, TN 37918
Thanks, L.J.
---





---

ldecuir@utkux.utcc.utk.edu