Photos from Luis Nasim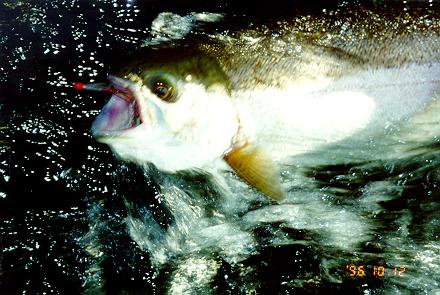 A pig of a rainbow trout, 19" and very wide girth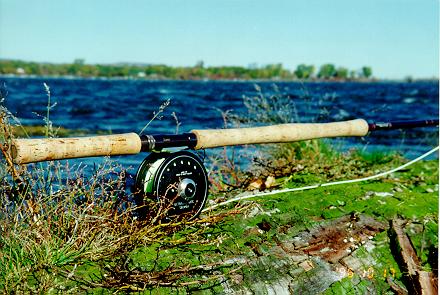 A photo of my spey rod with the St. Lawrence in the background.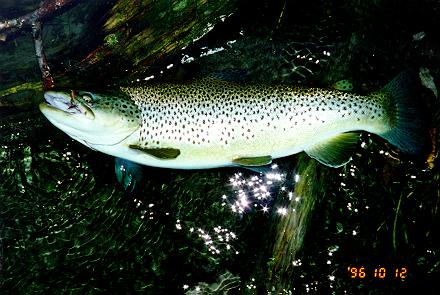 It was almost dawn but the sun hadn't come up yet, and there were a few browns in very shallow water. I had three hookups in five casts, the is the middle sized fish (17").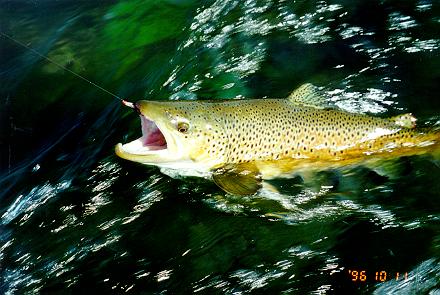 A 22" brown, I broke my Diamondback rod bringing it in. I put the rod and broken tip under one are and holding the fish in the water by the leader, snaped this shot with the other.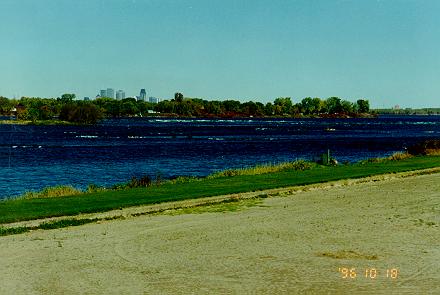 The St. Lawrence river at Montreal with Montreal as a background, the trees in front are on an island, there is another mile of river behind them.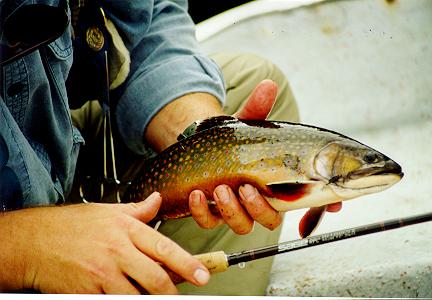 Another wild fish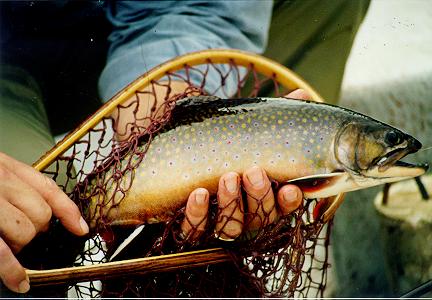 Love those speckles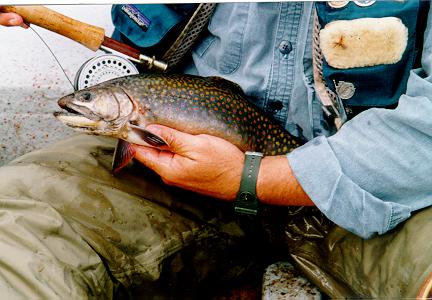 Bigger fish from a secluded lake..the portage was worth it!
Luis and a little jewel from the mtn lake.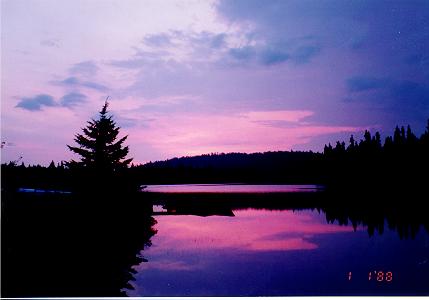 Quebec: Brook trout kingdom. Near La Tuque (5 hours north of Montreal