USA, Lexington Kentucky - July 13th, 2007 (Joe Omielan) - Project Update
We installed the leaf collection cages in the control plots, as we did last year.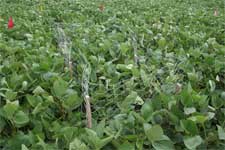 With good growing conditions the canopy was about 4 feet tall, with lots of leaf area, by the end of the month.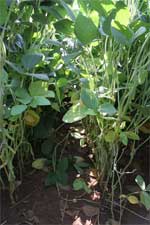 The plants reached R5 at the end of the month. Mee and Jonathan are removing the leaves from the LAI samples and soon we'll all be defoliating the plots themselves.