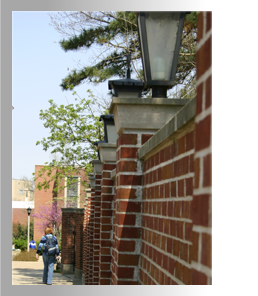 Charge
Goal I of the plan states: Enhance the University's Stature among its Peers. Related objectives are:
The University will recruit additional faculty members to teach a larger student body and enhance substantially its research and engagement efforts.
The University will offer competitive salaries, benefits, and professional support to retain and attract outstanding faculty and staff.
The task of developing detailed action plans to achieve these objectives falls into three groups: (a) college and department level; (b) university research centers and institutes; and (c) university-wide level. The Faculty Development Domain Subcommittee will be responsible for looking after university-wide needs, policies, and priorities. Specifically, the Faculty Development Domain Subcommittee will:
conduct an environmental scan of best practices from appropriate institutions concerning future trends and priorities regarding the recruitment and retention of a world-class faculty (e.g.., career development, work-life issues, etc.);
review relevant UK reports and national best practices with regard to achieving UK's diversity goals pertaining to faculty recruitment and retention.
recommend strategies that support and encourage training and professional development;
identify emerging creative incentives that encourage faculty productivity in all areas of scholarship (i.e., research, teaching and engagement) and recommend any changes in faculty reward and incentive policies needed to help achieve UK's goals and objectives;
examine resource support areas designated specifically for faculty and suggest areas that need refining;
recommend faculty development leadership opportunities that will prepare future academic leaders for the university.
Members
Subcommittee Reports
Resources